Fly Away: Pack Up + Go
Planning travel can suck. I actually love to do it because I'm picky as hell and need to be in control of every situation (it's the Gemini in me). I find it fun to go through dozens of websites to find the best deal on a trip. My boyfriend and I decided to try something new and leave all of the decision-making up to a fairly new company called Pack Up + Go. It's a mystery travel agency that takes care of the hotel and airfare for you but doesn't actually tell you where you're going into the day you leave. And it's only for three day weekend. Which is perfect and definitely enough time to explore a city to see what it has to offer but not too much of a time commitment. It's perfect for people that love to travel and want to explore the United States but aren't necessarily interested in planning everything out.
Now, initially, I was not particularly interested in doing a mystery trip. I'm obsessive when it comes to planning everything and I am kind of a hotel snob because I love a good boutique situation. I thought there wouldn't be any way that they would be able to pick the kind of hotel that I would want to stay at for a three day weekend. Also, what if I got a shitty flight with a ton of extra fees?!?!? My boyfriend politely ignored me and eased my fears.

A few days later, we pulled the trigger! Now let's get into the ins and outs of the website.
The Website
I absolutely judge every travel website on whether or not the front page is super cluttered. Luckily Pack Up + Go had a bright and streamline homepage that made navigating super easy.
So we went through the survey and it asks different questions about what kind of activities do you like to do, what are your priorities on vacation, and what are some things that you absolutely want to leave out. It was surprisingly comprehensive and I felt like they really narrow down the choices to put together a decent itinerary for when we opened up the packet. You can pick the weekend that you want to travel but it has to be at least three to four weeks in advance so they have time to plan. We decided to pick the first weekend in December. We figured they would send us somewhere warm. More on that later.

I would have to say the timing of Pack Up + Go deliveries are pretty awesome. They sent us the email saying that we were going to receive our packet around a week before we were going to fly out and, sure enough, it was there almost 2 weeks in advance. The week before you fly out you also get the email stating what your weather is going to be like and what to pack.
Imagine my surprise when I see, not one but, two different weather forecasts for that weekend. Both very far apart.

Neither of the forecasts were particularly warm so I immediately panicked. I called the boyfriend in a panic and he was bummed but he likes cold weather so he was still excited. I sent a follow up email asking why two different temperatures and they apologized for the mixup and sent a new forecast:
Those temperatures look a lot better! I immediately recovered from my brief bout of sadness and was absolutely ready to go.
 
The Reveal
OK, this is what makes Pack Up + Go so special. They send you the package of where you're going a week in advance but you're supposed to tap into some willpower and not open it until the day you fly out. They literally want you to keep it a mystery until you're riding to the airport. We were strong and vigilant and were completely rewarded. We got sent to Chicago!

The package that they sent was pretty inclusive. It included a Welcome to Chicago cover sheet that shows the hotel we were staying in and ways to get there either by public transportation or car service. It also came with a few different itineraries. There was a first day itinerary that basically gave a good summation of very touristy things to do along with great local food destinations. The second day itinerary leaned more towards getting away from the tourist hotspots and going into a number of different neighborhoods and just exploring. The third itinerary was kind of an interview from a local from Chicago about how they would spend a perfect day in their city. I particularly like that one the best since their local knowledge is going to lend to a really authentic experience. One thing that I actually really like about Pack Up + Go is that, even though they sent you a packet, your itinerary is also available online and they send you a link the day that you fly out with all of that information for you. Some of the recommendations on paper were different on online version and I don't know if that was intentional or not but just something we observed.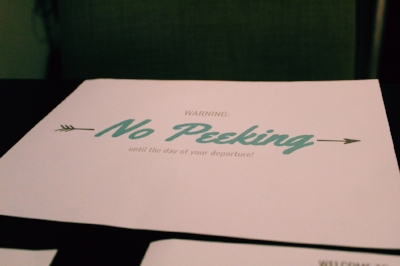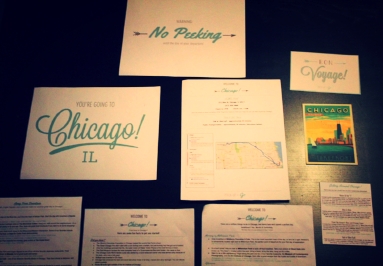 I'll be doing a separate blog post on the Chicago vacation so stay tuned....

So the hotel they chose was The Acme Hotel Company. This was a super cute boutique hotel nestled on a pretty busy block just a few blocks from Magnificent Mile which was fantastic. They get an A+ on location. We are obsessed with boutique hotels so I'm glad Pack Up + Go primarily uses them.
We dropped our bags off and jumped on exploring the city. We decided to go straight to their first recommendation which was brunch. The flight had us landing at around 10:30 CST so we were ready to stuff our faces. We started at Wildberry Pancakes & Cafe. It's extremely popular so was a bit of a wait. We didn't mind because it gave the chance to walk a little bit of Millennium Park and take in obligatory tourist selfie in front of the Bean!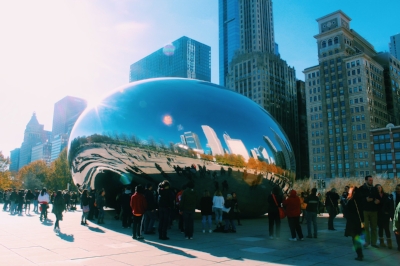 After stuffing our faces with the amazing spread at brunch, we figured we needed to walk some of it off so we checked the itinerary and hit up one of the museums they suggested. The Museum of Contemporary Photography was a real treat and I love that it was associated with Columbia College in Chicago. It was small but we spend way more time than we expected because it was so interesting.
We weren't hungry yet but we did decide to swing by one of the places that were recommended to us just to see what it was like. Revival Food Hall had a ton of different choices and would probably be a fantastic spot for lunch or a quick bite to eat.
We finally made it back to our hotel room to get settled and to continue to get a lay of the land. The room was cozy but well decorated and they absolutely utilized all the space in the room. My favorite part of the room with the bathroom. Look at the built-in nightlight in the mirror! They even tried to add a bit of artistic flair in the alleyway next to the hotel. They thought about people that didn't necessarily have the greatest view of the skyline but this was equally as fun.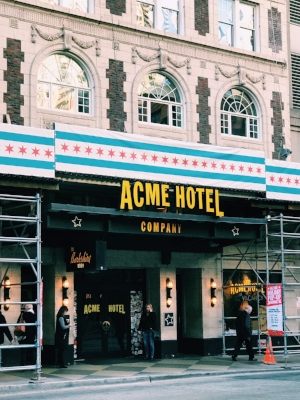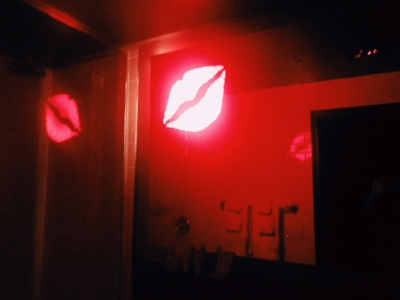 After some relaxing we decided to go out to one of the recommended places for dinner. By this time it was around 9 PM so we knew on a Saturday night we would have a little bit of a wait. We started at Au Cheval because the pictures of the burgers pulled us in. Turns out most of Chicago had the same idea so it was about a two hour wait. We decided to explore Randolph Street since they had a ton of different restaurants and right next to Au Cheval was another recommendation called Bad Hunter. We walked in hoping for the best and it was also packed but they had spots at the bar and we could be seated immediately so we jumped on it. Going to Bad Hunter ended up being a blessing in disguise because we had a fantastic time and the bartender was an absolute treat. The food was phenomenal as well.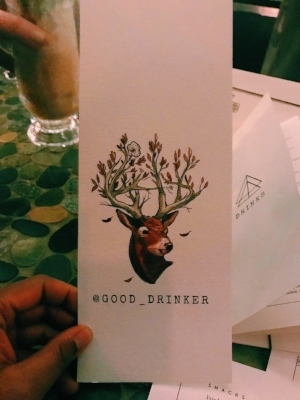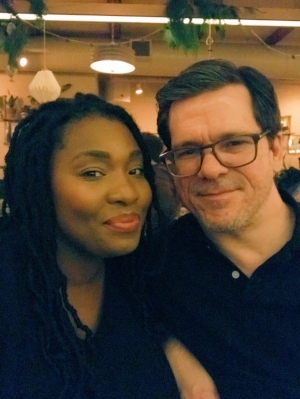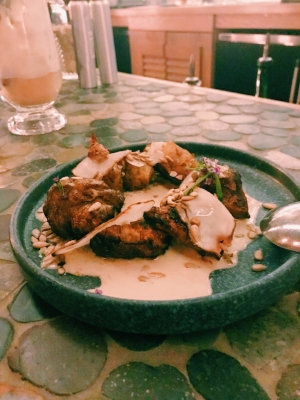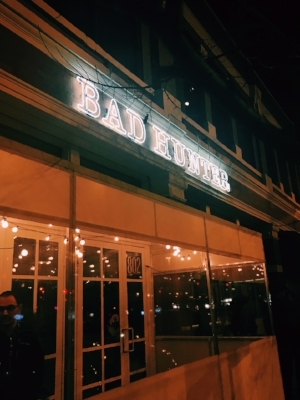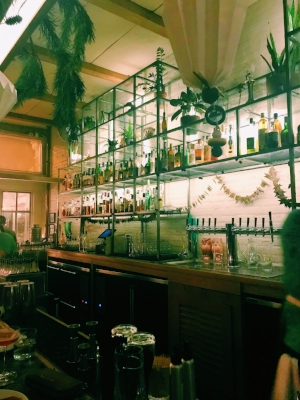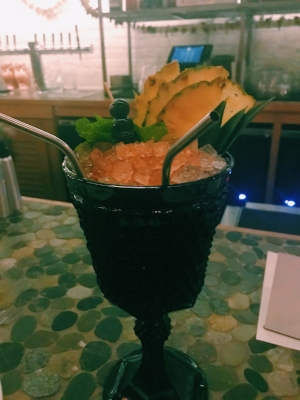 Day two in Chicago brought a slightly different perspective. They recommended a lot of stuff in Wicker Park, Logan Square and the Lakeview area away from downtown. I think if we had more time I would want to explore the list that they gave us. The only thing the list didn't really have in the neighborhoods they suggested were activities. They had a ton of really good looking restaurants but we weren't really interested in shopping so we kind of made up our own itinerary for the day. There was a really popular restaurant around the corner from our hotel and they were open for brunch so we had some delicious cocktails and eats. We then decided to do an architectural boat tour because the weather was perfect and it would be a great way to see a lot of the city from a unique perspective. One thing we did that they recommended that evening was go to a comedy show at Second City. That was a real treat and we enjoyed the evening immensely.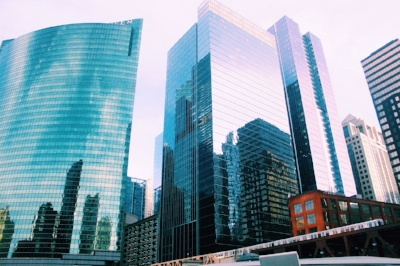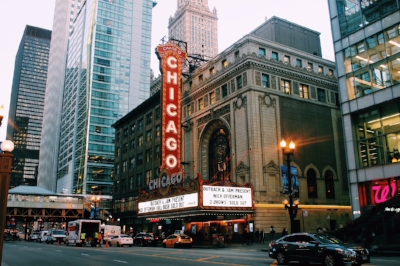 The final day was a recommendation from a local. She ended up giving us the best meal of the weekend at Uncle Mike's Place. It's a Filipino restaurant that stole our hearts and our stomachs. Easily the best meal we had all weekend. Since we stuffed our faces with way too much deliciousness, we decided to go to the second recommendation on her list which was Garfield Park Conservatory. That was a surprisingly nice treat because it was warm in the whole place and we could check our coats at the beginning. We stayed in there for about an hour and a half of just taking in all of the different plants and flowers and trees. If you've never been, definitely go!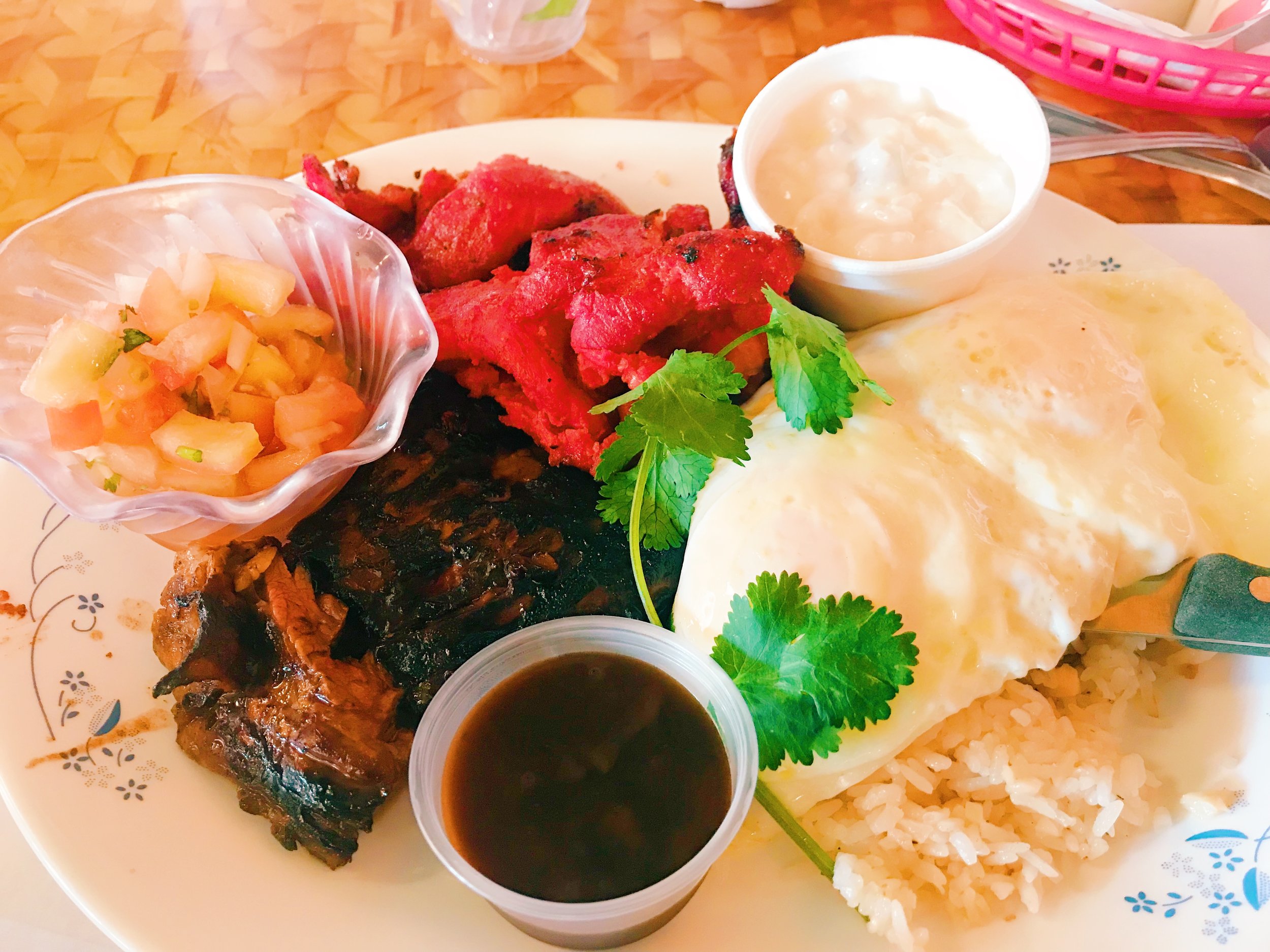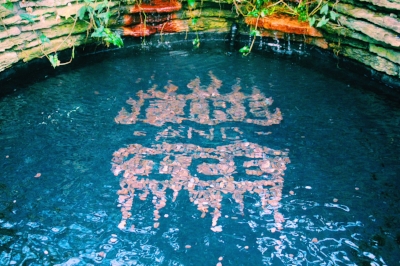 We had a few hours left so we decided to go to the Art Institute of Chicago museum. The beau and I love museums so this was amazing. We could spend a whole day there. And the food.... so yummy.
The Price
So the price for hotel and airfare started at $650 per person. The price goes down to $400 a person if you want to pay for your own transportation or drive to your destination. These prices are based on at least two travelers. it's a pretty good price for everything they do. Feel like traveling solo? They also accommodate that as well, starting at $1,000.
Overall, I think the service was a success. It's a unique business model that seems to be catching. I would definitely recommend Pack Up + Go to anyone I know. I've convinced some of my coworkers to jump on the bandwagon. Hopefully they will have a great experience too!
*Disclosure: This was not a sponsored post. All opinions are purely my own.*
Have you ever tried Pack Up + Go? Know of any cool travel agencies? Comment below!