Fly Away: New Orleans!
I love New Orleans. Like… I adore the city. There's just something about the people, the food, the atmosphere and just the general ease of the entire city that makes it addicting. The first time I went down was with Apryl and it was just a three day weekend on a whim and we had a fantastic time. The second time was for Mardi Gras 2017. That was… an experience. Next time I go to Mardi Gras, I'm going to have to pack some stamina to go with my outfits. Because that shit was crazy. What made that stay even better was that my sister booked a room at the Ace Hotel. The Ace Hotel is everything. Obviously I'm going to get into more detail but I just want to let you know that if you have not stayed at the Ace, there's something wrong with you. There's literally nowhere else to stay in New Orleans. Period.
My beau and me decided to do a three day weekend in September just to go down and explore the city because he had never been. I tried to prep him about the Ace Hotel but I don't think he quite understood the experience he was about to have. He wasn't ready.
The Arrival
Since we knew we only had a three day weekend in New Orleans, I decided to get the first flight out of Philadelphia so we can get to New Orleans roughly around brunch time so we can start indulging in all of the foodie goodness that is The Big Easy. We got to the hotel around 10:30am so we knew it was going to be entirely too early to check into our room… or so we thought. We were greeted by the lovely Diamond when we arrived and I casually let her know that obviously it's really early but we wanted to check our bags so we can start exploring the city. She informed me that they may actually have a room for us available so to hold on for second. Obviously, my jaw dropped. But it's not surprising. New Orleans is the kind of city that tries to accommodate you as much as humanly possible. Growing up in the Northeast, it's just weird. But in the best sense of the word.
The Room
Now I have to give a shout out to Simone Jones, the Reservations Supervisor for the Ace Hotel. She hooked us up with an upgraded Corner King room and it was everything. The first time I came to New Orleans, I stayed in a similar room and I could not get over how large an open the room was. You could do laps around that mug! The boyfriend was shocked. Like I said in previous posts, we love boutique hotels. There's just something about the attention to detail and the customer service that we keep coming back to. The Ace Hotel does not disappoint. It's decorated in rich dark tones with an almost cork-like tile on the floors. It's like the loft apartment I'll never be able to afford. Clean lines and minimal decoration allowed the room to be highlighted by the types of furniture and the little details to make it a warm, inviting place. As we started looking closer around the room, we realized that a lot of the pieces of furniture and some of the decorative accents are made locally in the city and that's just a great way to use your surrounding community to highlight gorgeous things. Even the blanket, I believe, was made locally in New Orleans. And I love that thing. They need to sell it.
This room had it all. From the record player to the Bluetooth sound system and the SMEG refrigerator chock-full of refreshments and spirits, I could stay in this room all day. Speaking of the sound system, we walked in to one of the greatest radio stations I've heard while on vacation. It's a local New Orleans station that plays oldies and things from the 60s and 70s and it just created a really relaxing jazz the atmosphere to go with the entire aesthetic of the hotel. We liked it so much that we fell asleep to it every night and found the station on line to listen to it here back in Philadelphia. Even the wardrobe was hand painted by local artists. You could've done a vintage photoshoot in the room. I did last year. See dope pics below.
The sitting area in the room was dope as well. You get an entire living room basically in this hotel room because there's so much space. The almost Scandinavian-ish couch was at the perfect height to match the height of the bed and the comfy chair next to the record player which is a pretty pop of caramel goodness to accent the muted tones of the room. The desk area was also adorable. Simple, but perfectly done.
Let's talk about the bathroom. That joint is so lit, it needs it's own paragraph. There's something sexy as hell about an all black and gray bathroom with a pop of white from the soaking tub. The very deep soaking tub that I absolutely took advantage of when I was there because… why not? This bathroom made me realize that I absolutely want to wet room if I win the lottery. Having the tub right next to the shower but it kind of being enclosed in the same space it's super cute and a great use of space. The gray subway tile on the walls set the whole bathroom off. And can we talk about the soap? I need to order Rudy's bath products for my own home. It doesn't make any sense for that shampoo, conditioner and body wash to smell that good.
Ok, One last thing about the hotel room that hooked me from the very first time I stayed here was the fact that when you check in they give you these delicious cookies that are packed with so much flavor and different types of ingredients that they appeal to everyone. I know there's chocolate chips in there. Also, there might be oatmeal in there. Maybe nuts? But it's definitely sprinkle with sea salt on top. Even though we checked in at 10:30am, by the time we got back to the hotel room around dinner time they had dropped two cookies off with the welcome note. I love this place!
Please note: The cookies didn't make it into this picture. Them jawns didn't have a chance.
The Hotel
Y'all. This hotel has one of the most inviting lobbies ever built. Period. It is decorated with so much New Orleans art and references that you feel like you're in some art curators' living room. The couches and chairs are deep and comfortable and broke it in so you can just snuggle up on there if you wanted to. Every inch of the walls are covered in something unique and eclectic and quintessentially NOLA. There are multiple places for seating and lounging and conversations.
Right next to the lobby is there coffee bar called Stumbleupon. I'm not a coffee drinker but the aroma smelled fantastic and it was just a super comfortable place to lounge early in the morning. The hotel has meeting rooms and an area decorated with old signs for different events throughout the decades with a long picnic style table for you to bust open your laptop or to sit and chat.
The first floor also has the music venue called Three Keys. Pretty much every night of the week there is some event or mini concert going on which is really cool because you basically get free entertainment inside your hotel.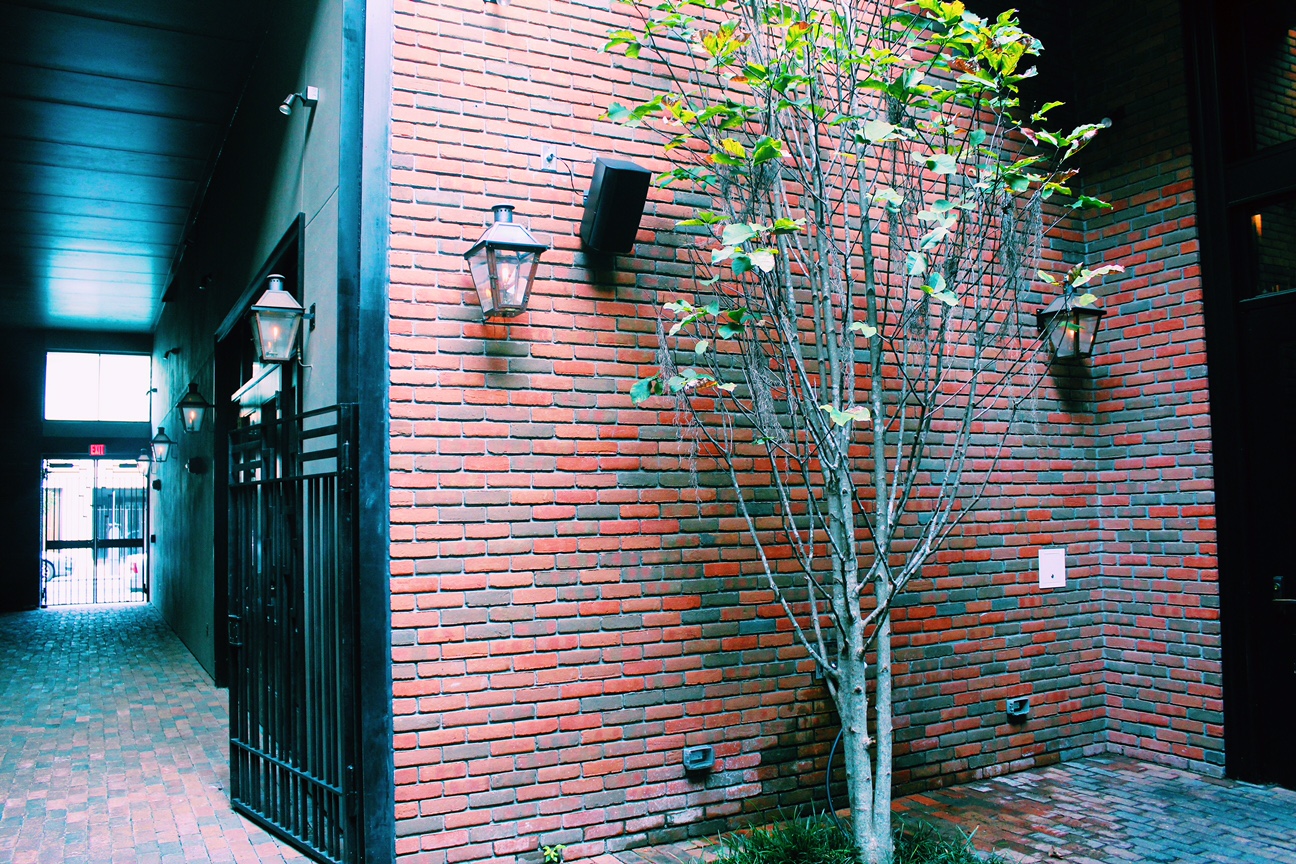 The Food
Man, listen. This is one of my favorite parts of this hotel. Josephine Estelle is the Ace Hotel's restaurant of your dreams. It's specializes in local favorites done well and delicious Italian food. We actually ate there for brunch and dinner throughout our entire stay because we couldn't get enough and we knew the food was going to be more than solid. The actual restaurant is beautiful. High cathedral ceilings with net overlays around the room make the entire restaurant experience even more stunning. They also have an open kitchen so you can peek in and see how the magic is made. Every single thing that we ate with absolutely delicious. Check out pics from our brunch. That biscuit with that fried chicken and that red pepper sauce had me feigning like Jodeci.
The Pool
Alto is the Ace's rooftop pool and bar. Every other rooftop bar and pool should model their set up by the Ace Hotel. It's that good. You get fantastic views of the city and since the weather was gorgeous you can see miles around you. They are bar makes beautiful specialty cocktails that look like little pieces of art. Please see below. And their bar menu is small but packed with great flavor profiles and all the things you want to eat while sipping on great cocktails. We actually took advantage of the rooftop pool when Hurricane Irma decided to delay us one extra day.
Speaking of the delay, shout out to Delta Airlines for sending us an email that literally said "If you were flying into Atlanta, change your plans." The hotel was more than accommodating and let us keep our room for one extra day. We were also surprised by the note they left when we got back to the room around 5 pm. And they brought us more cookies!!!!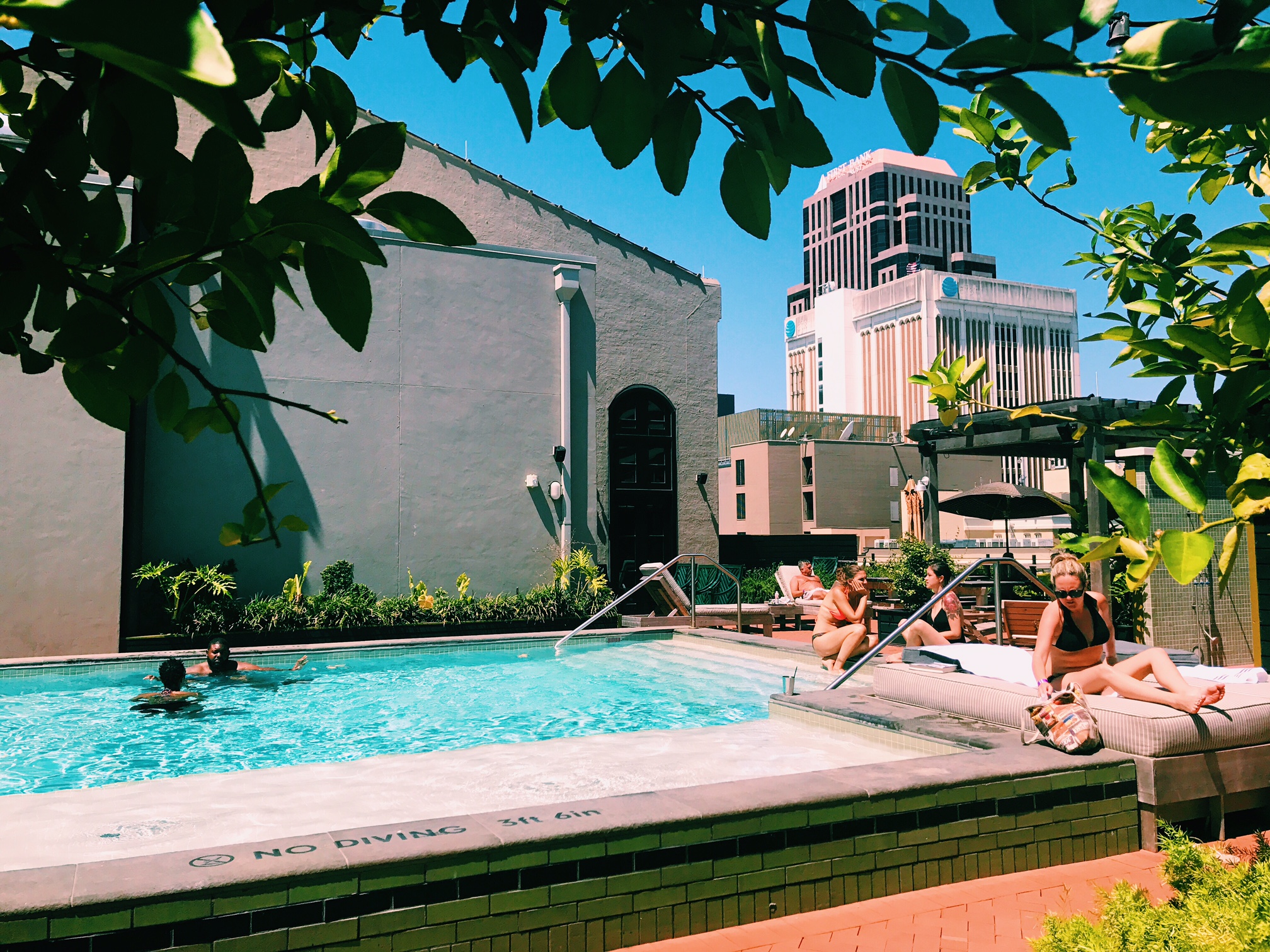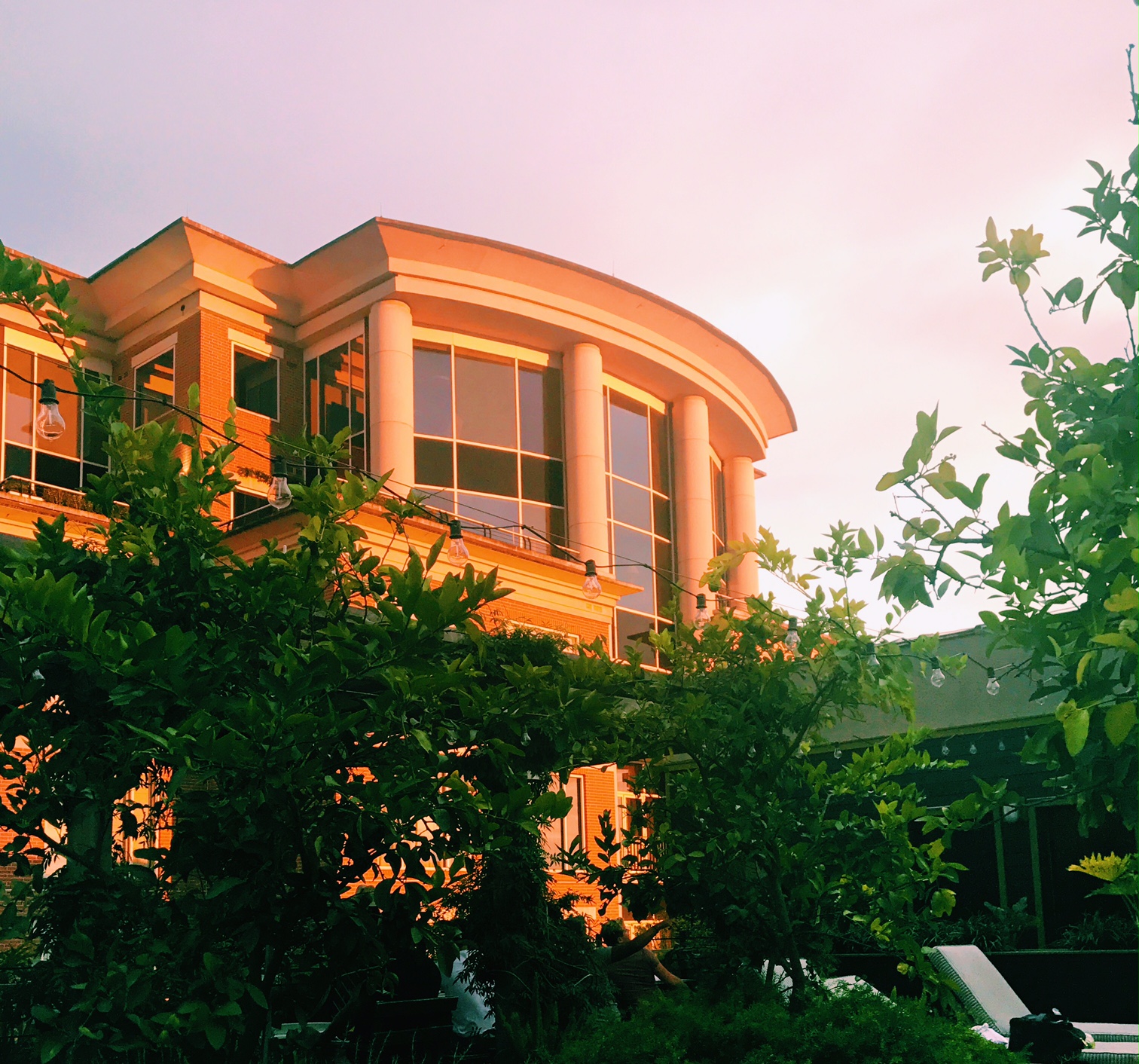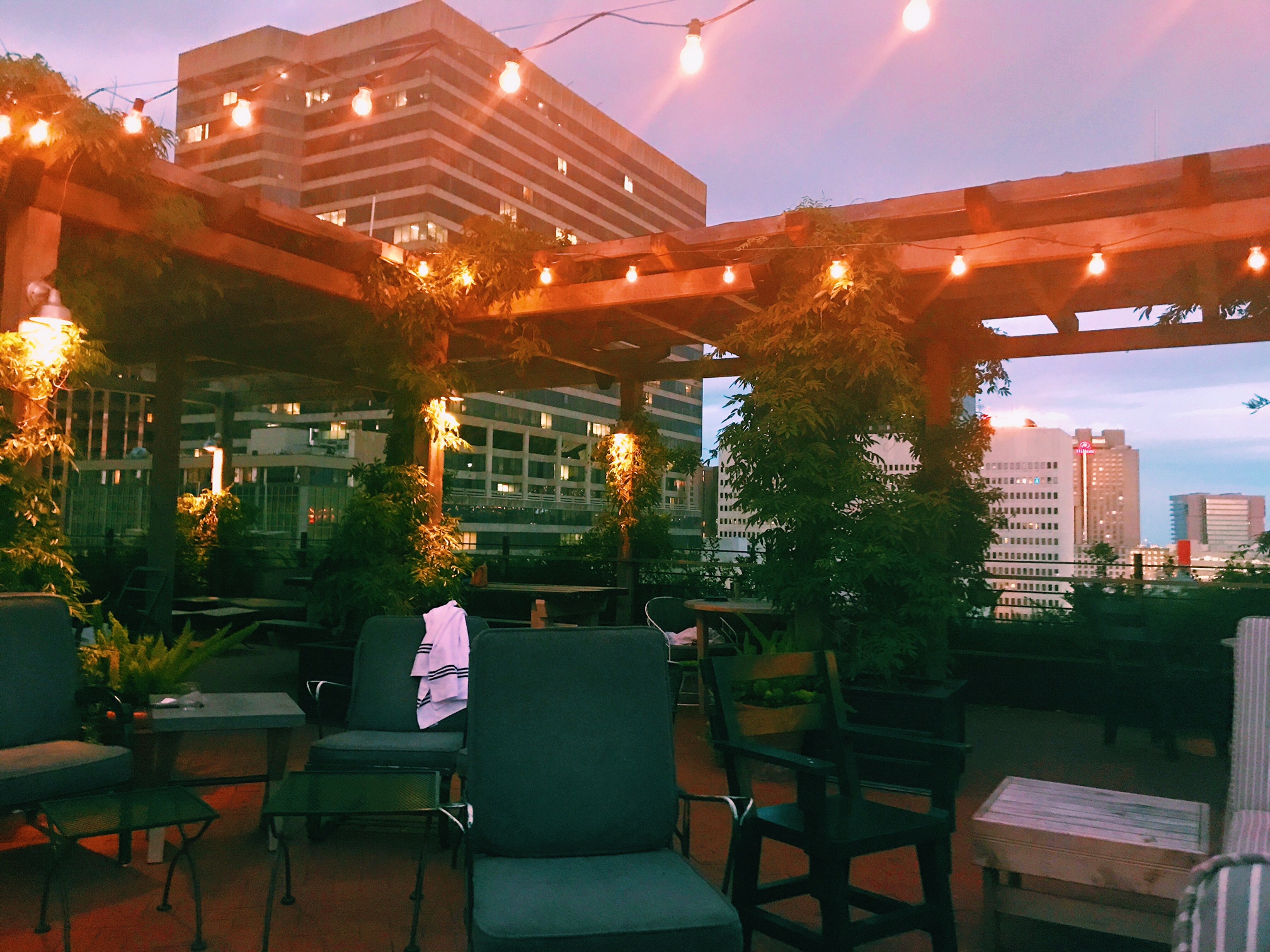 In conclusion, you need to stay at this hotel. There wasn't anything that I would change about the experience. Thank you ace hotel for making our stay amazing. You have a life long guests!
Have you ever been to New Orleans? Have you ever stayed at the Ace Hotel? Leave comments below!