Denver Comic Con 2017
Denver Comic Con
This last weekend, I had the pleasure of attending Denver Comic Con 2017! It was my first Comic Con and definitely an overwhelming and extraordinary experience. Housed in the Colorado Convention Center, Denver Comic Con housed over 115,000 fans in its fifth year. Comic Con is actually a full out convention--with over 500 panels, workshops, speakers throughout the 3-day event. The whole convention was very inclusive and family-friendly in its activities and panels.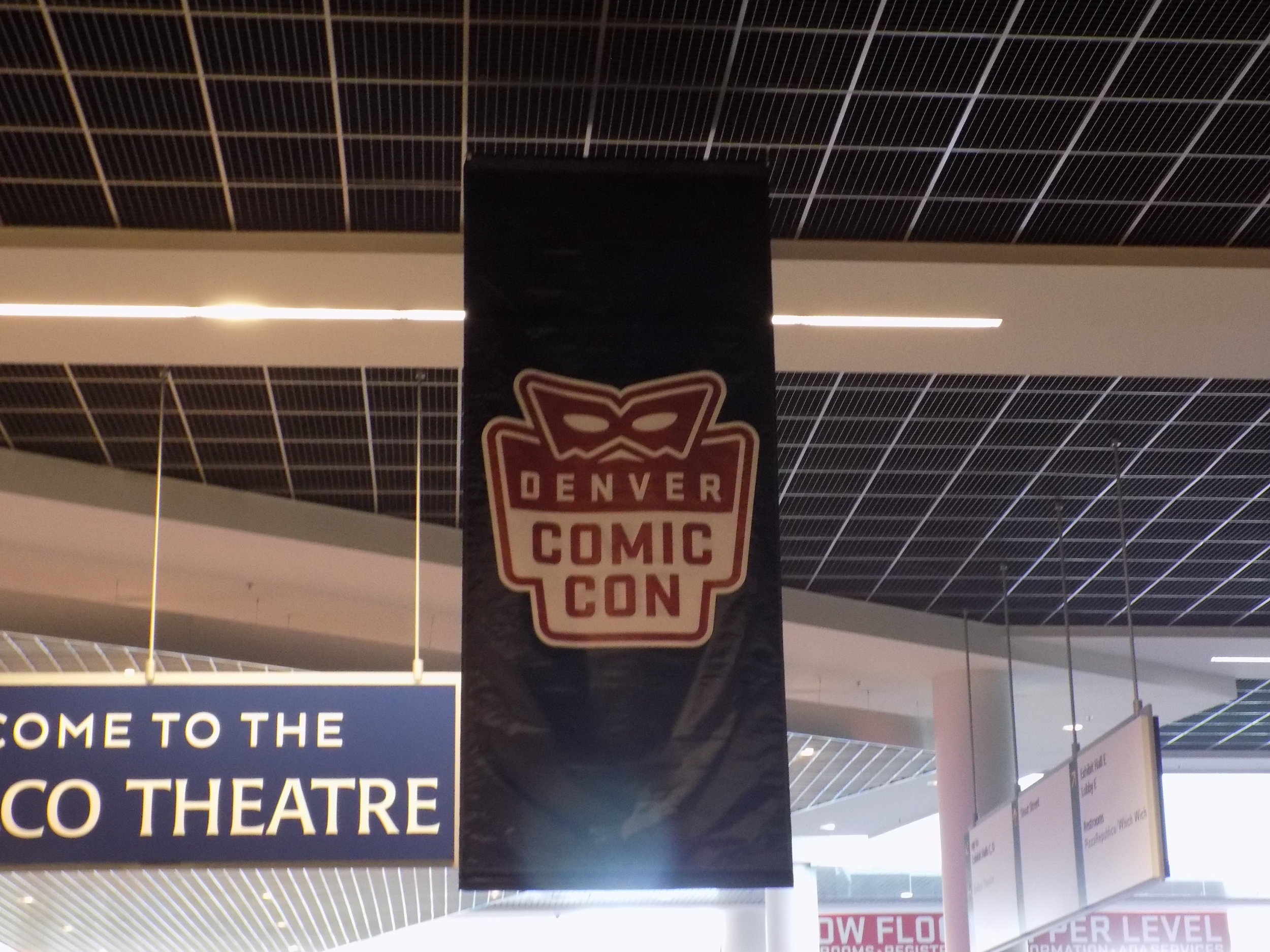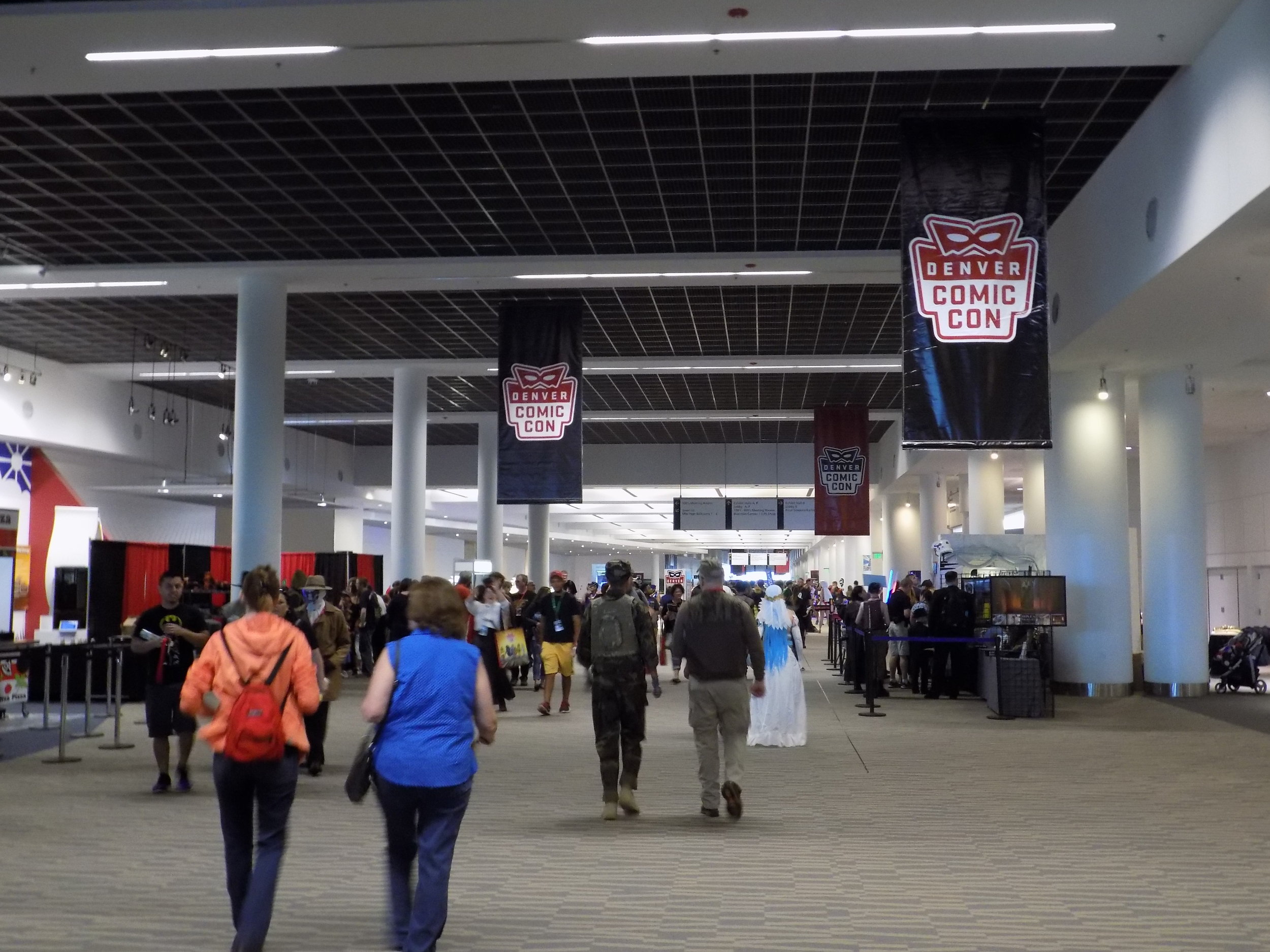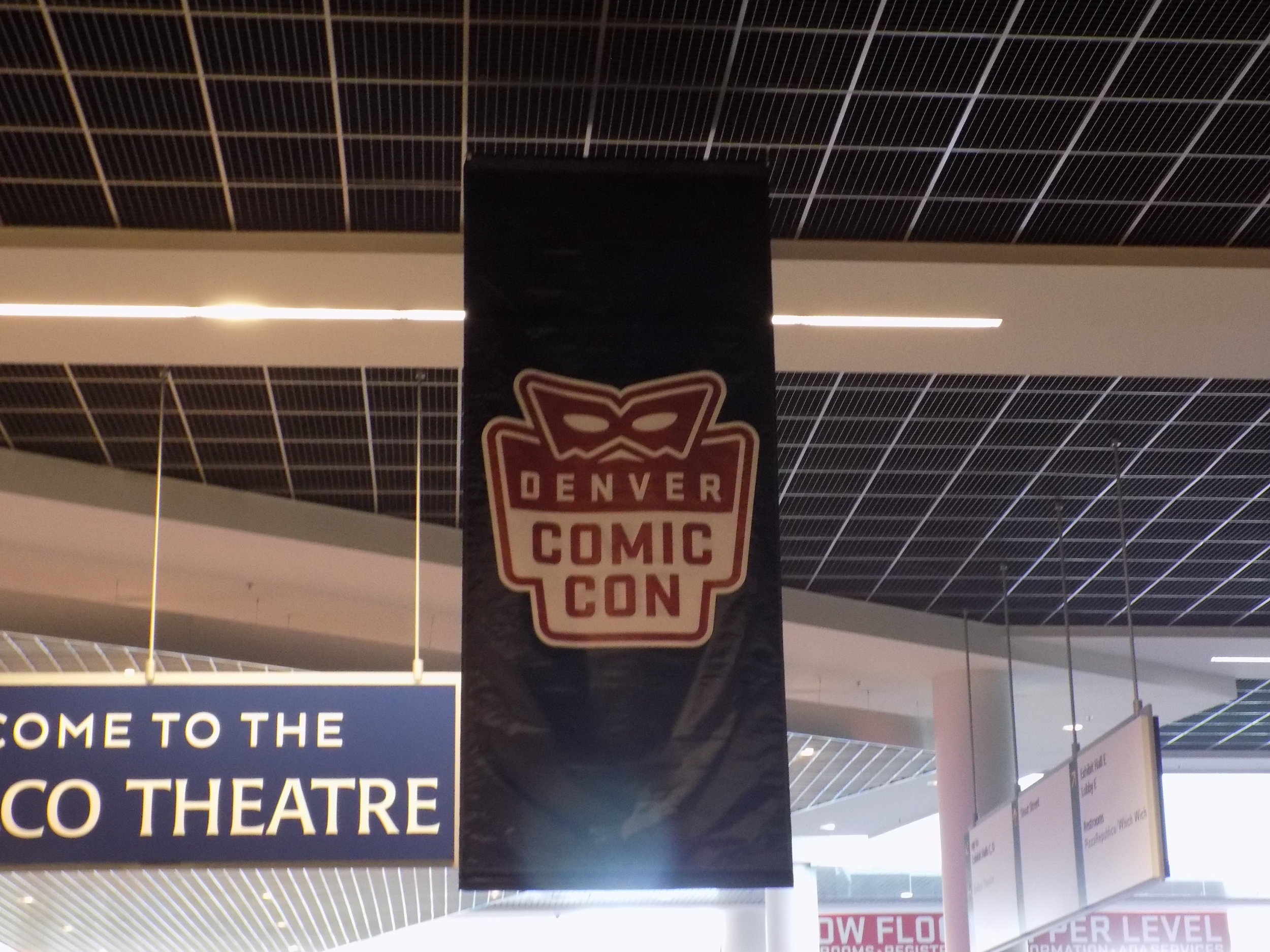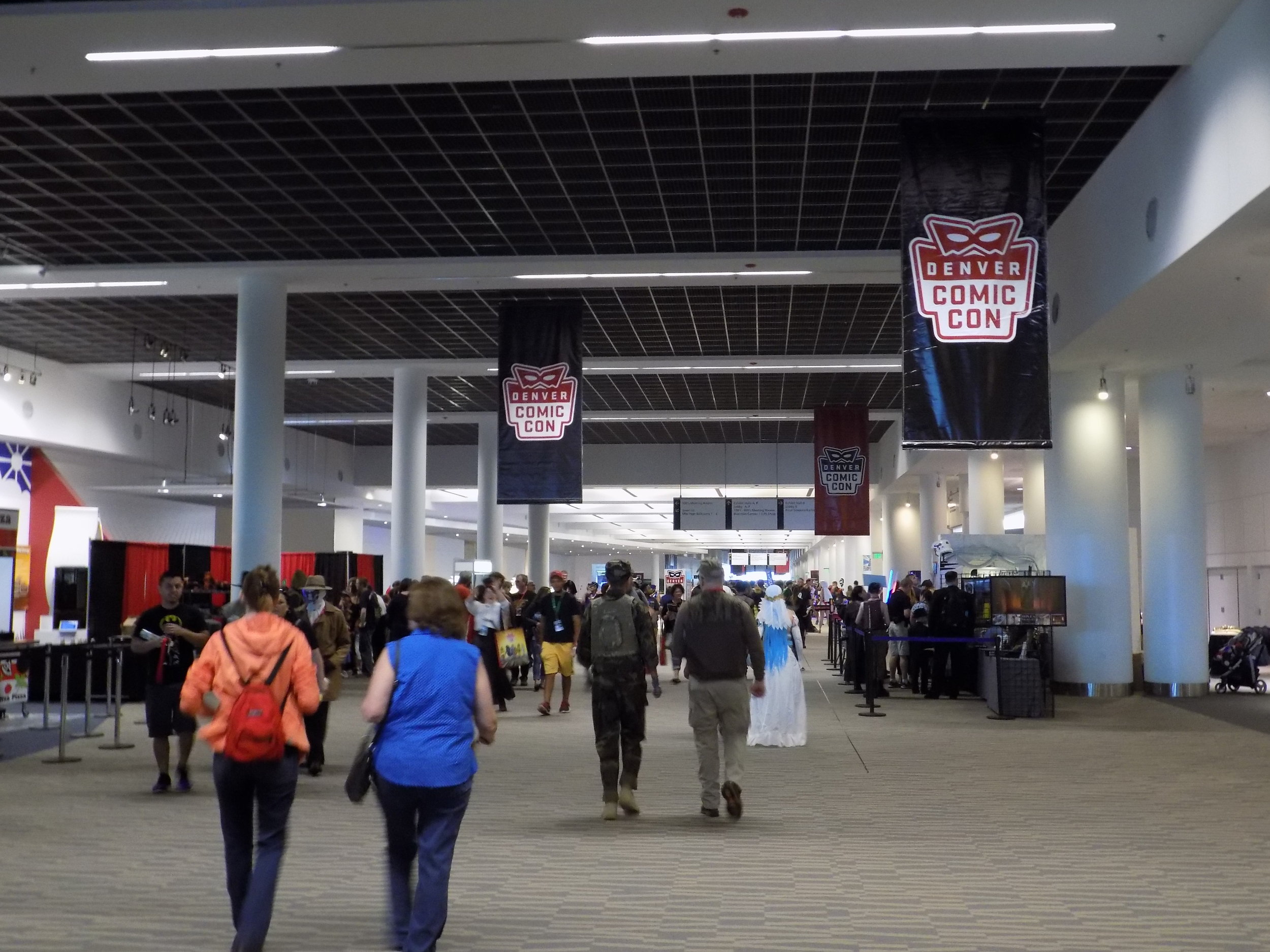 The Floor
On what is known as "The Floor" are many different vendors and artists and authors of many of your favorite comics. From t-shirts to cosplay accessories to comic books--there was something for everyone! Many of the artists where there drawing prints, signing autographs, and/or chatting with fans. The floor also housed the area for celeb photo-ops and autographs. The floor ALSO contained a Beer Garden that featured Breckenridge Brewery's I Am Brewt, the official beer of Denver Comic Con 2017 (with a fan-made name).
Additionally, there was a Kids Lab area for the younger fans to enjoy different activities, including drawing, story times, and interactive activities such as interviewing a superhero!
Cosplay
I thought I knew what cosplay was, but this weekend I had a crash course in all things cosplay. Cosplay is simply costume play, where cosplayers wear costumes and accessories designed around their favorite characters. Initially, I thought it was restricted to just comic book characters, but the cosplay world is much broader.
All weekend I was in complete awe of all the different costumes, outfits, and designs. Such creativity, innovation, and ingenuity! Check out just a few few of the amazing cosplayers I came across during the weekend! Obviously I had a soft spot for Baby Groot.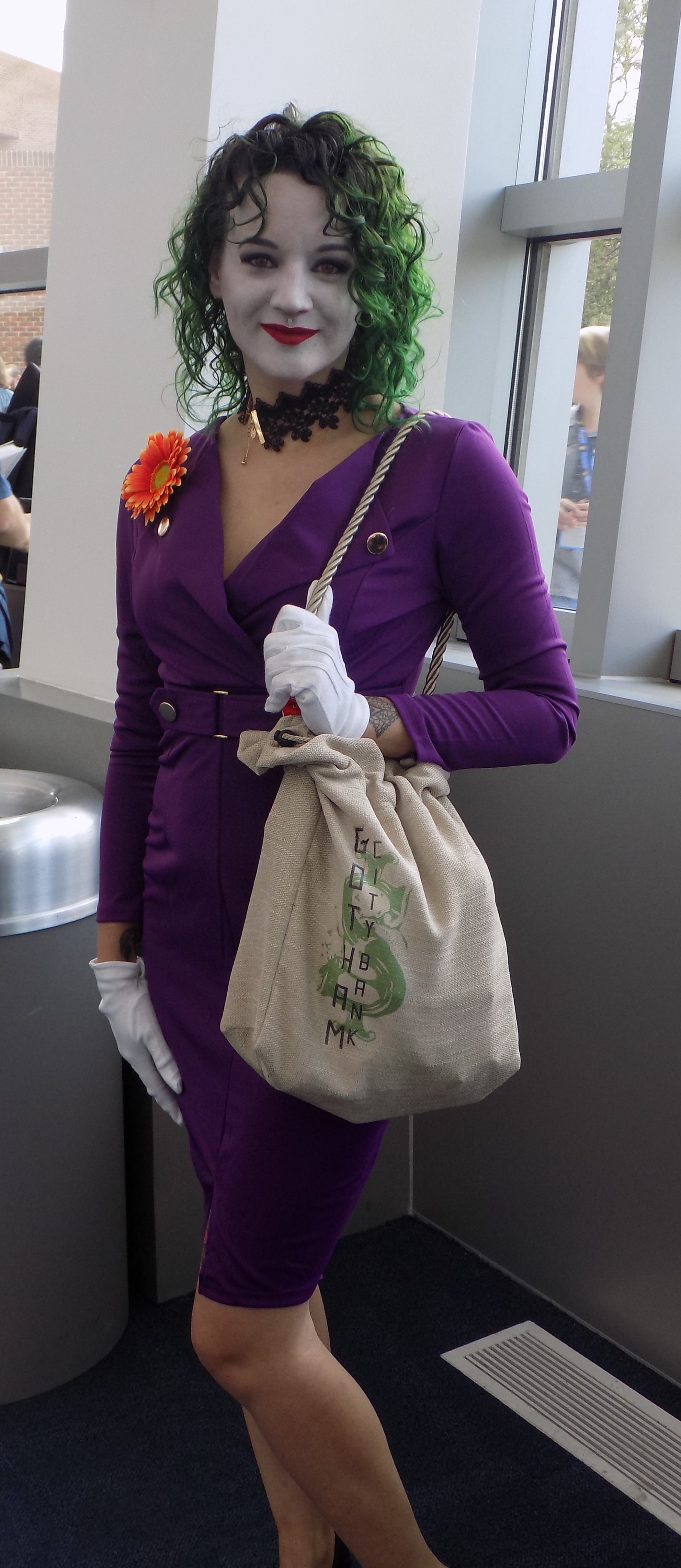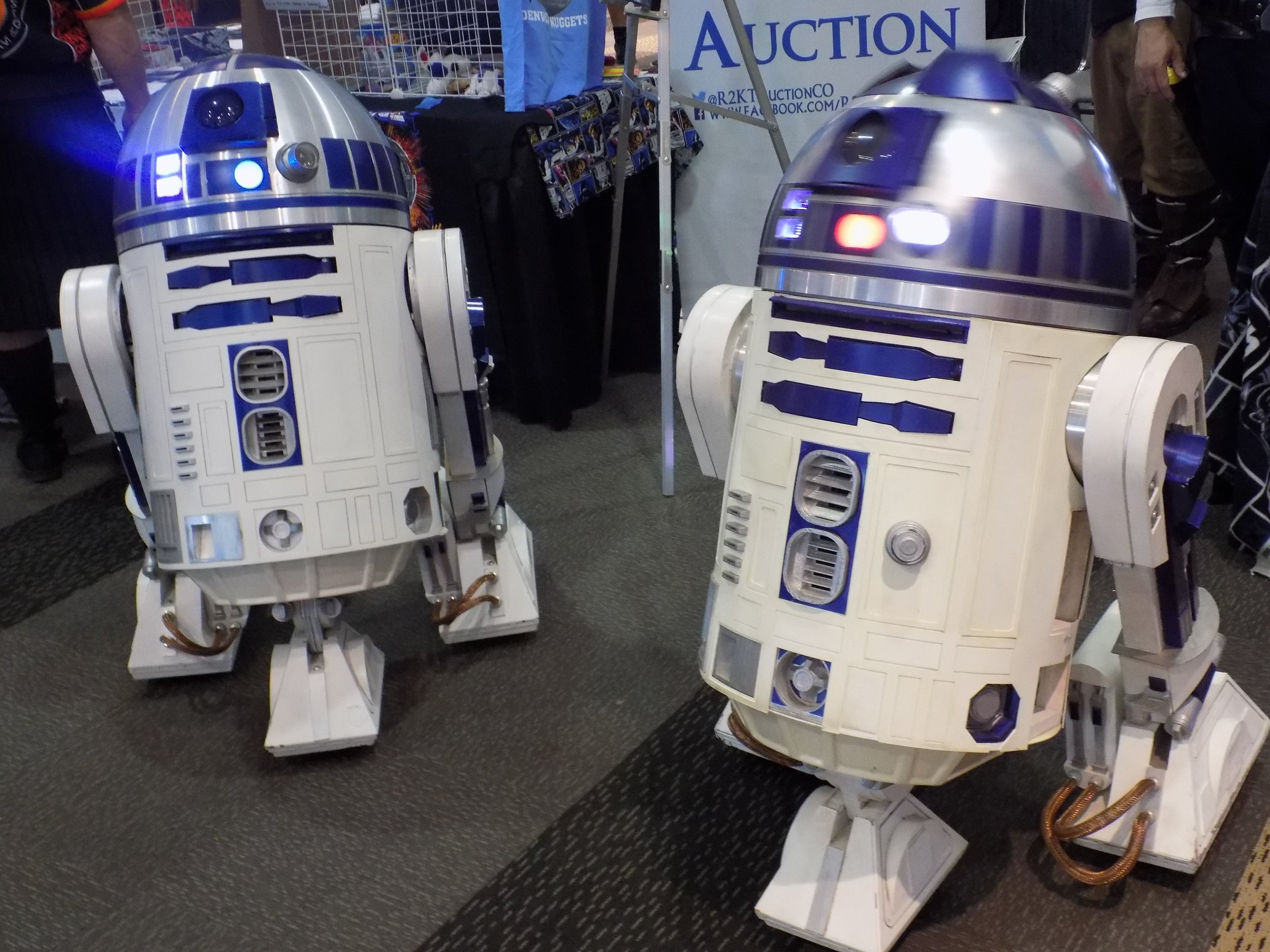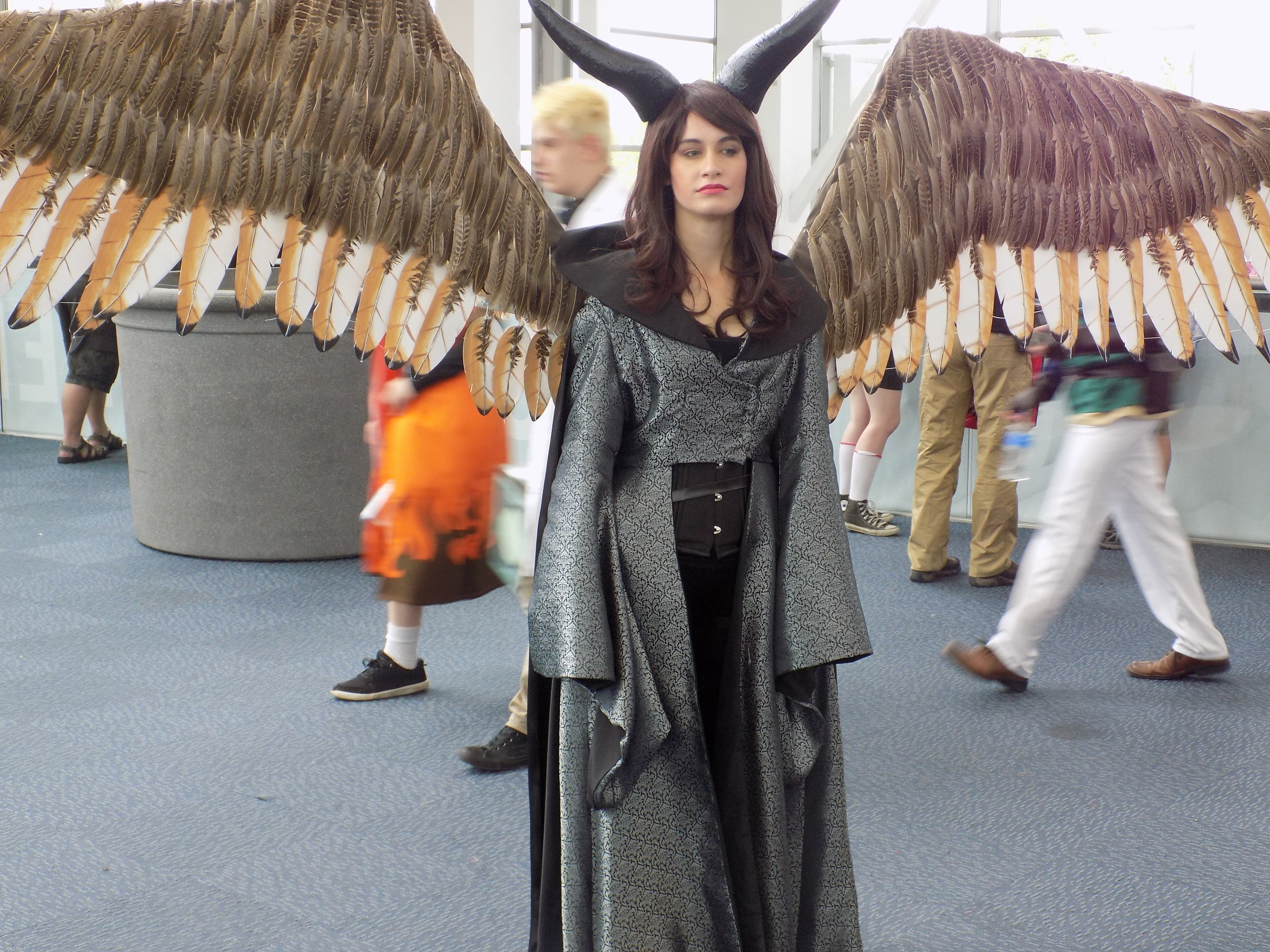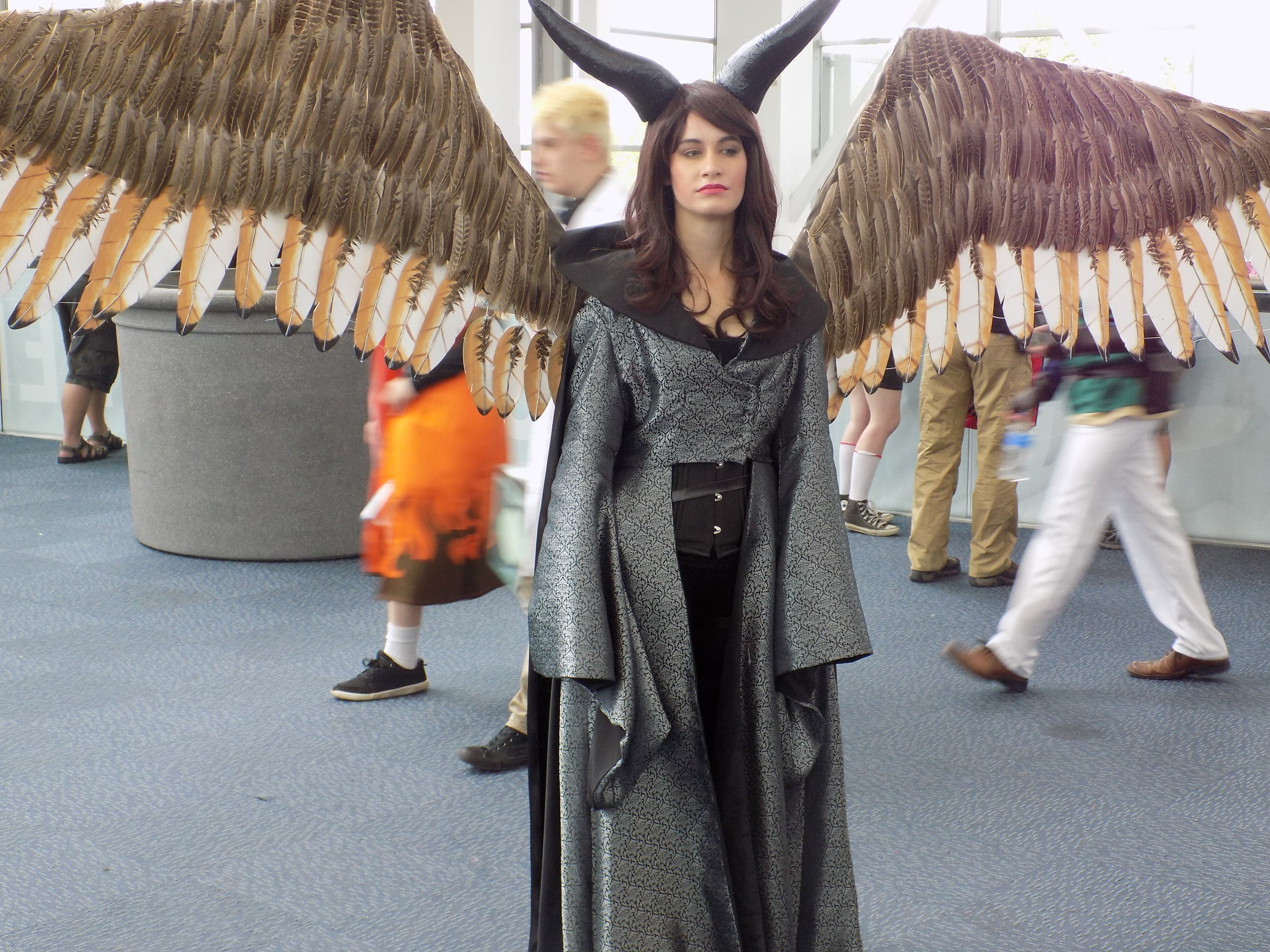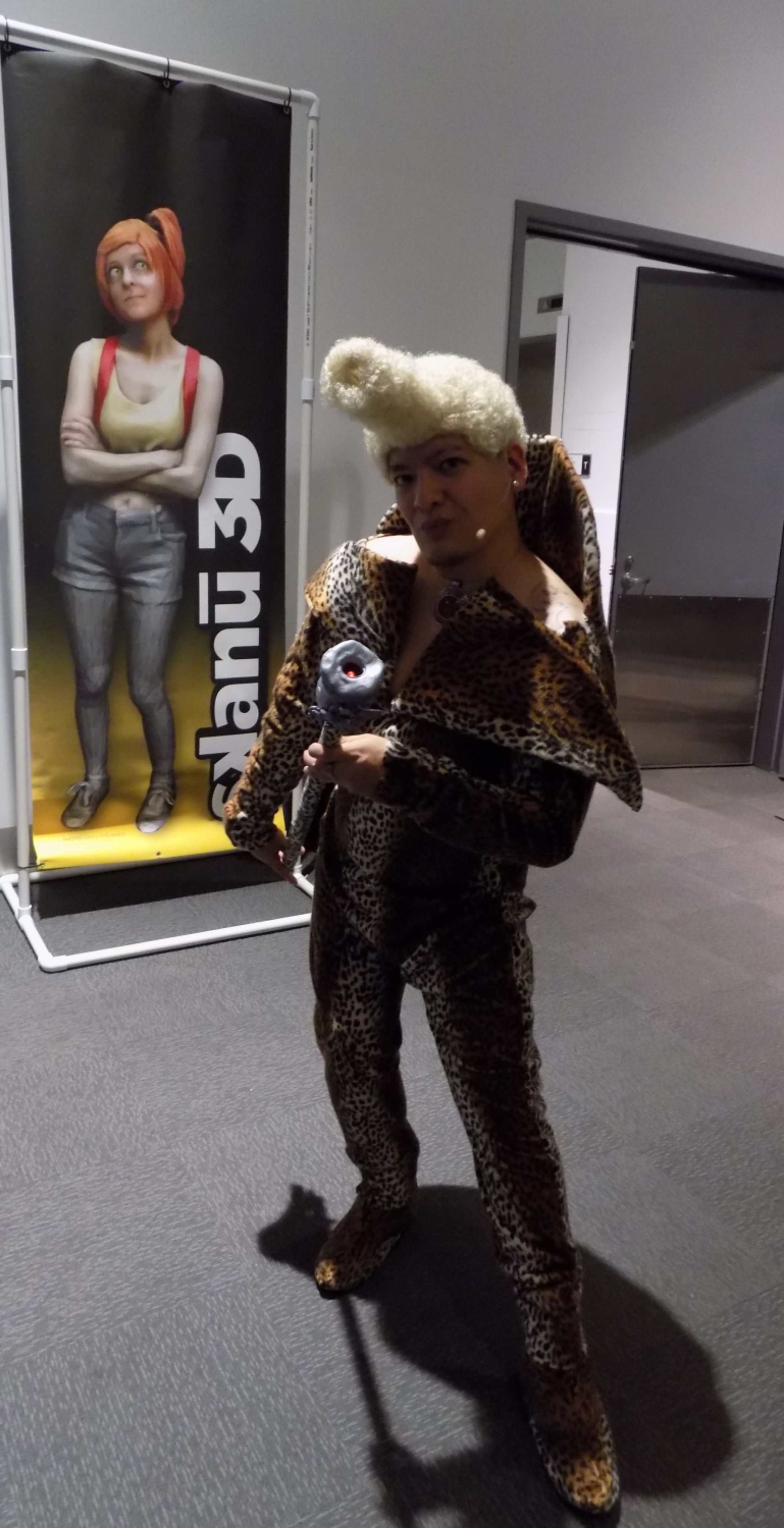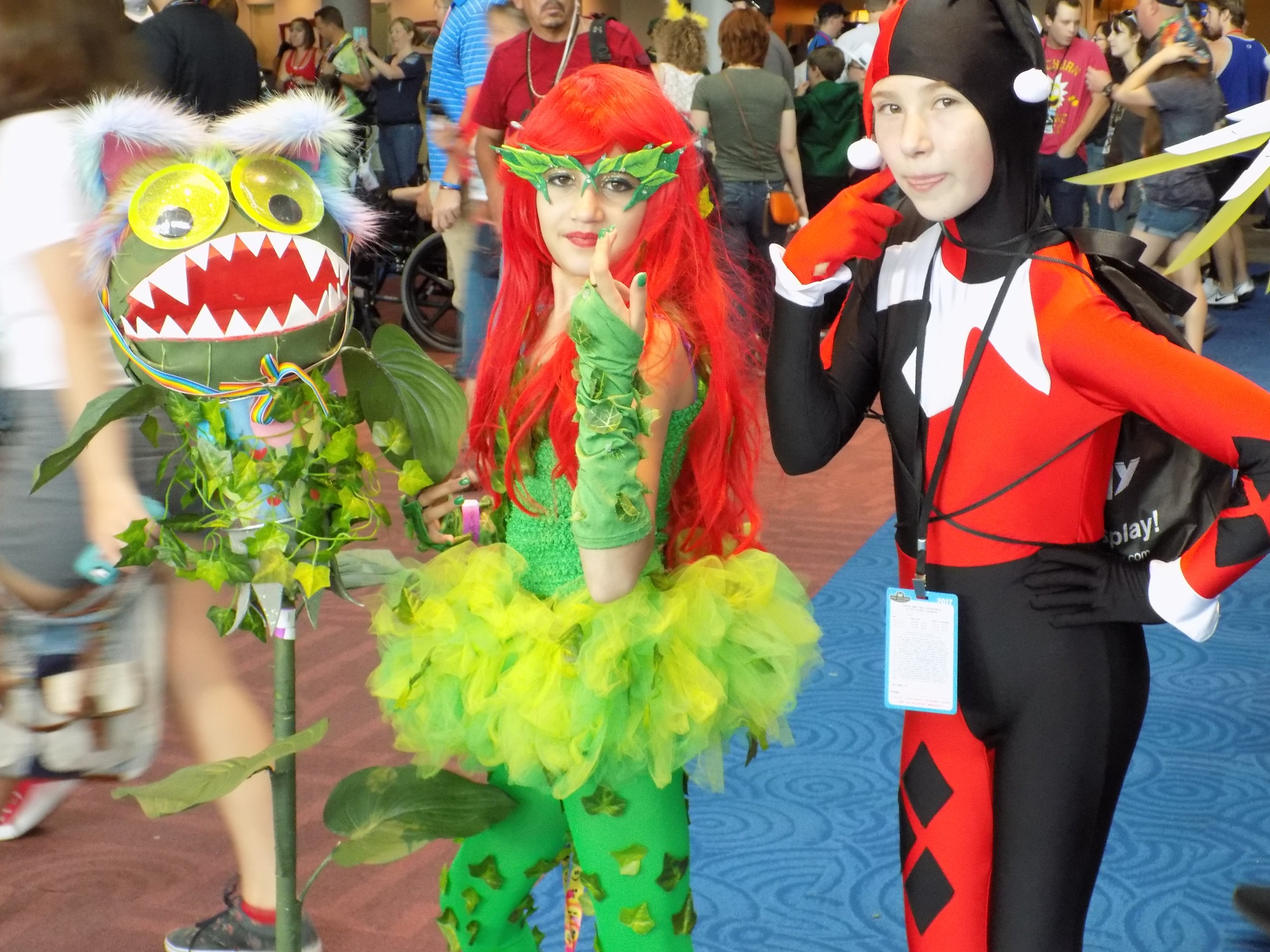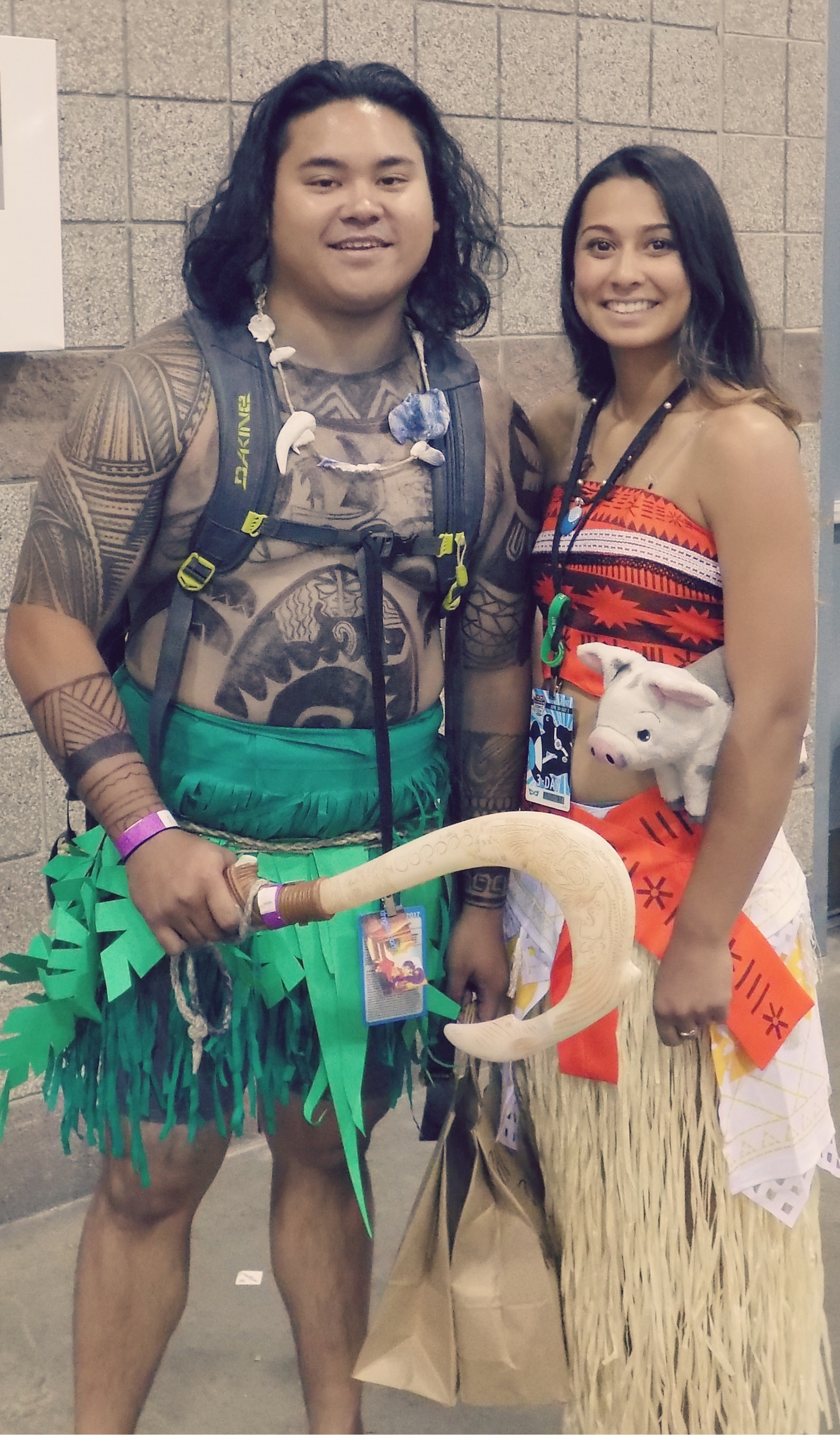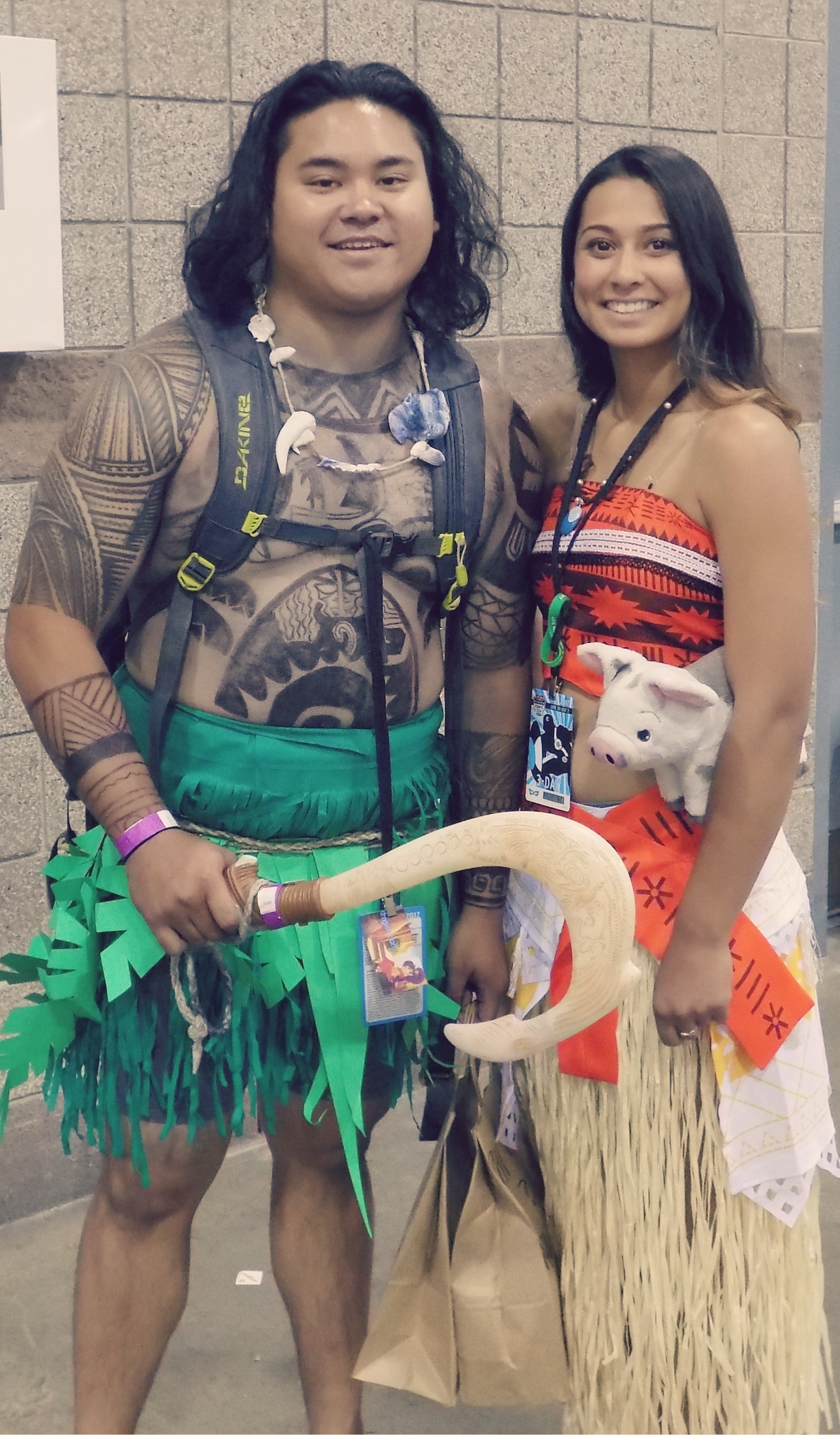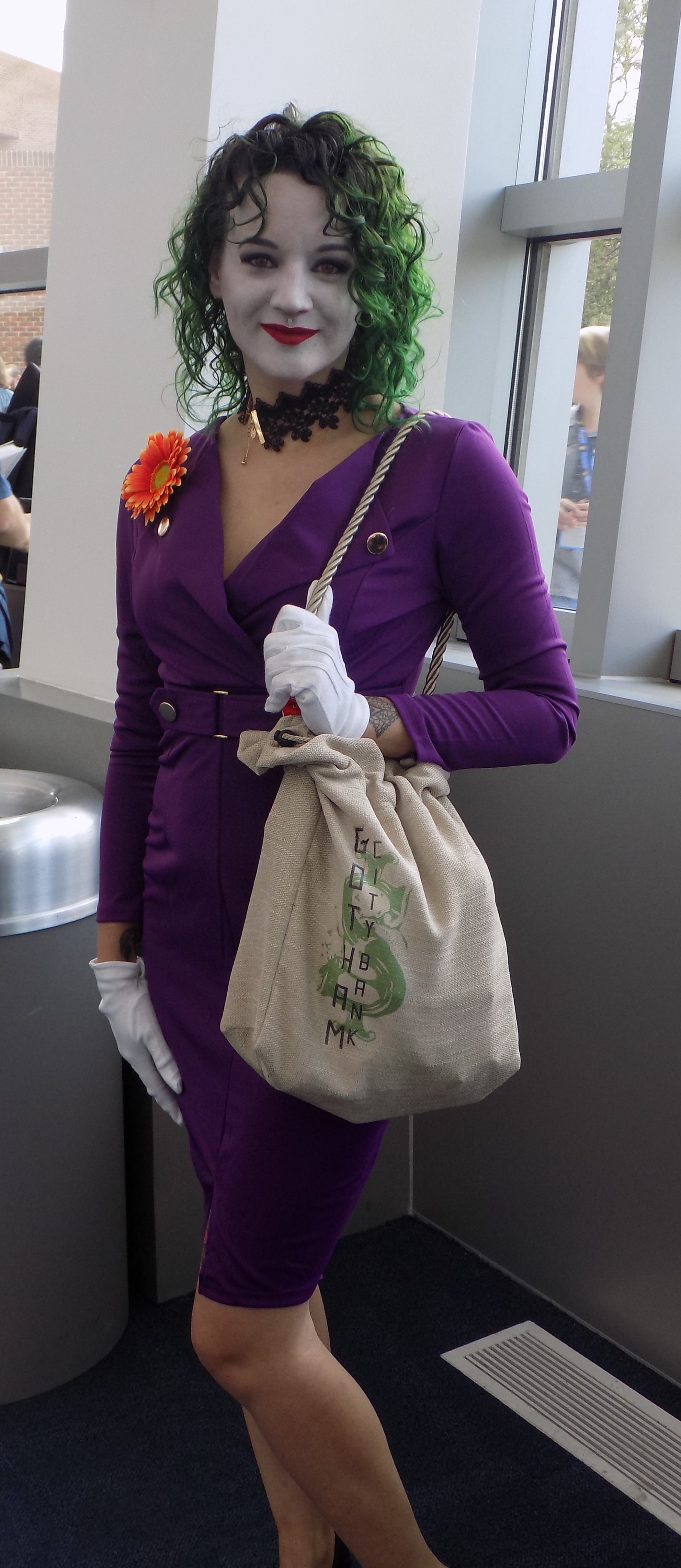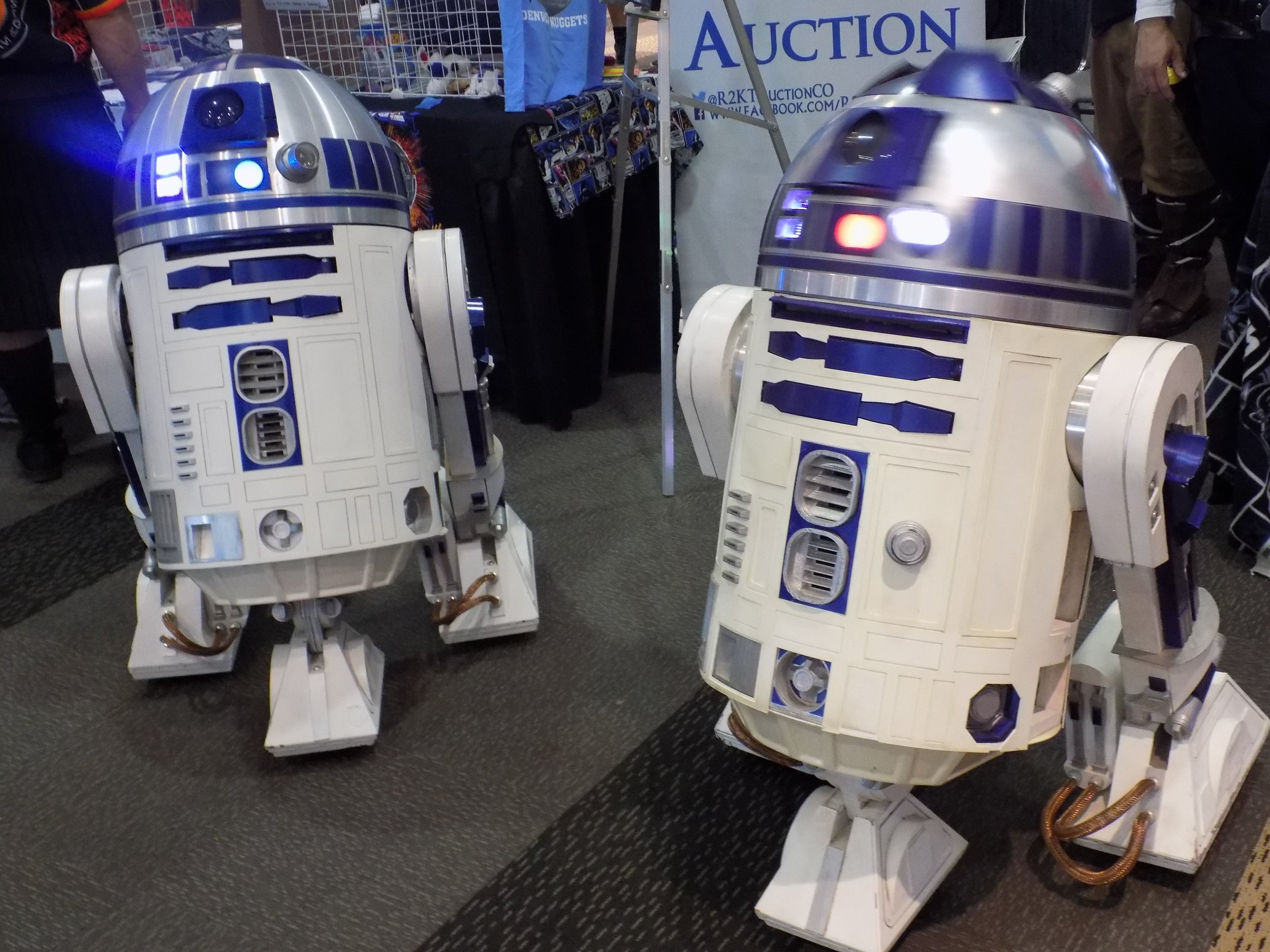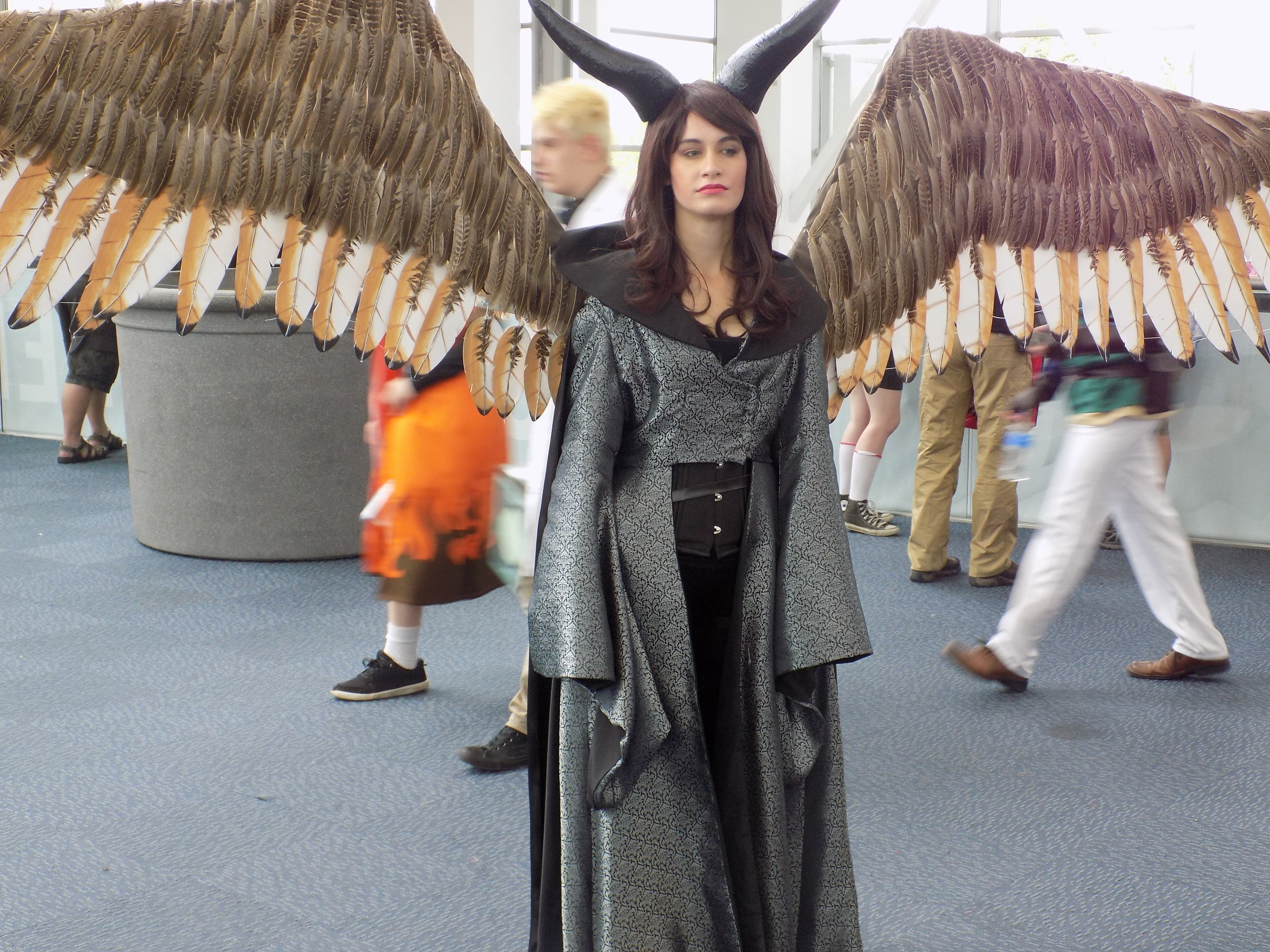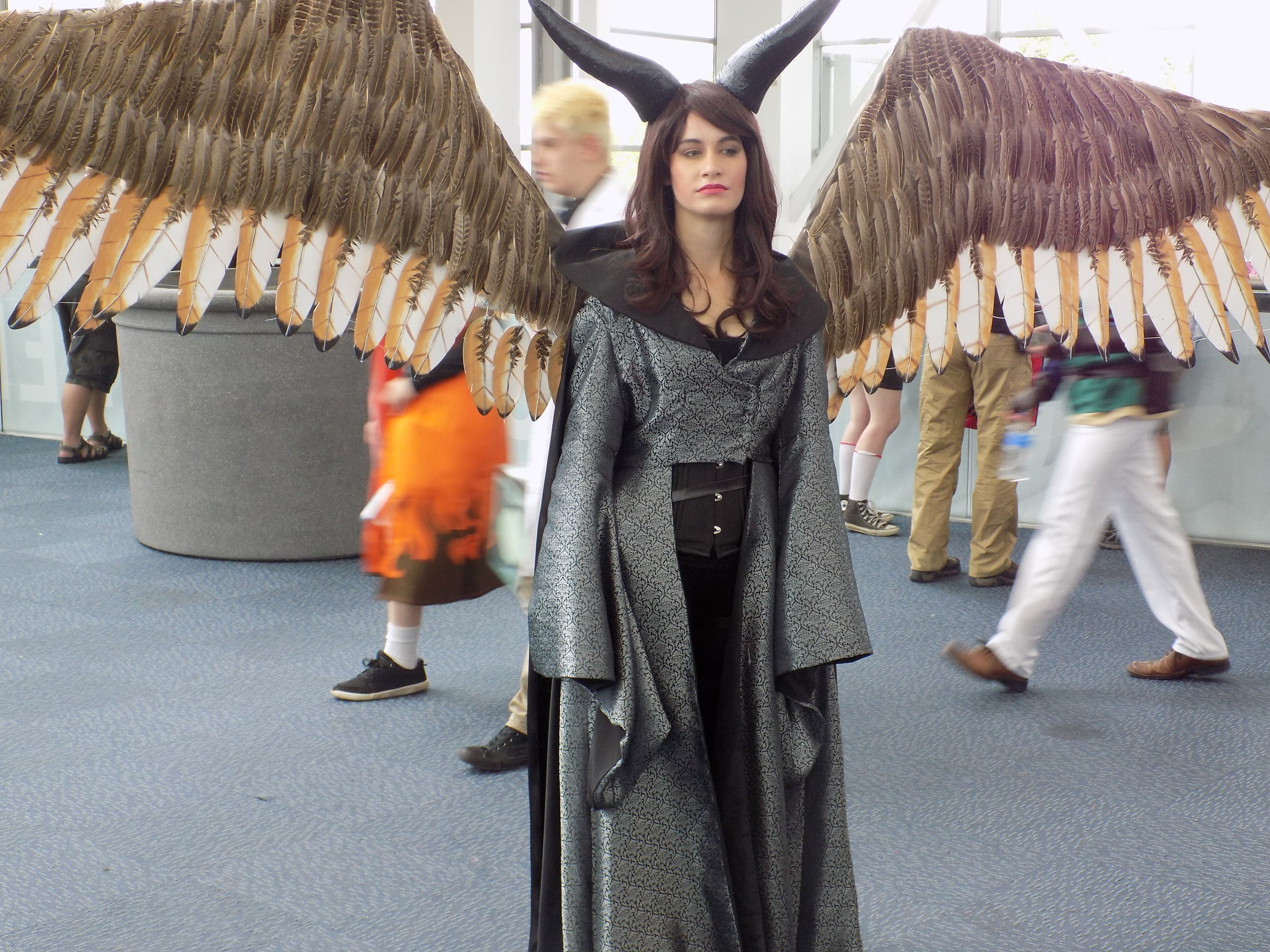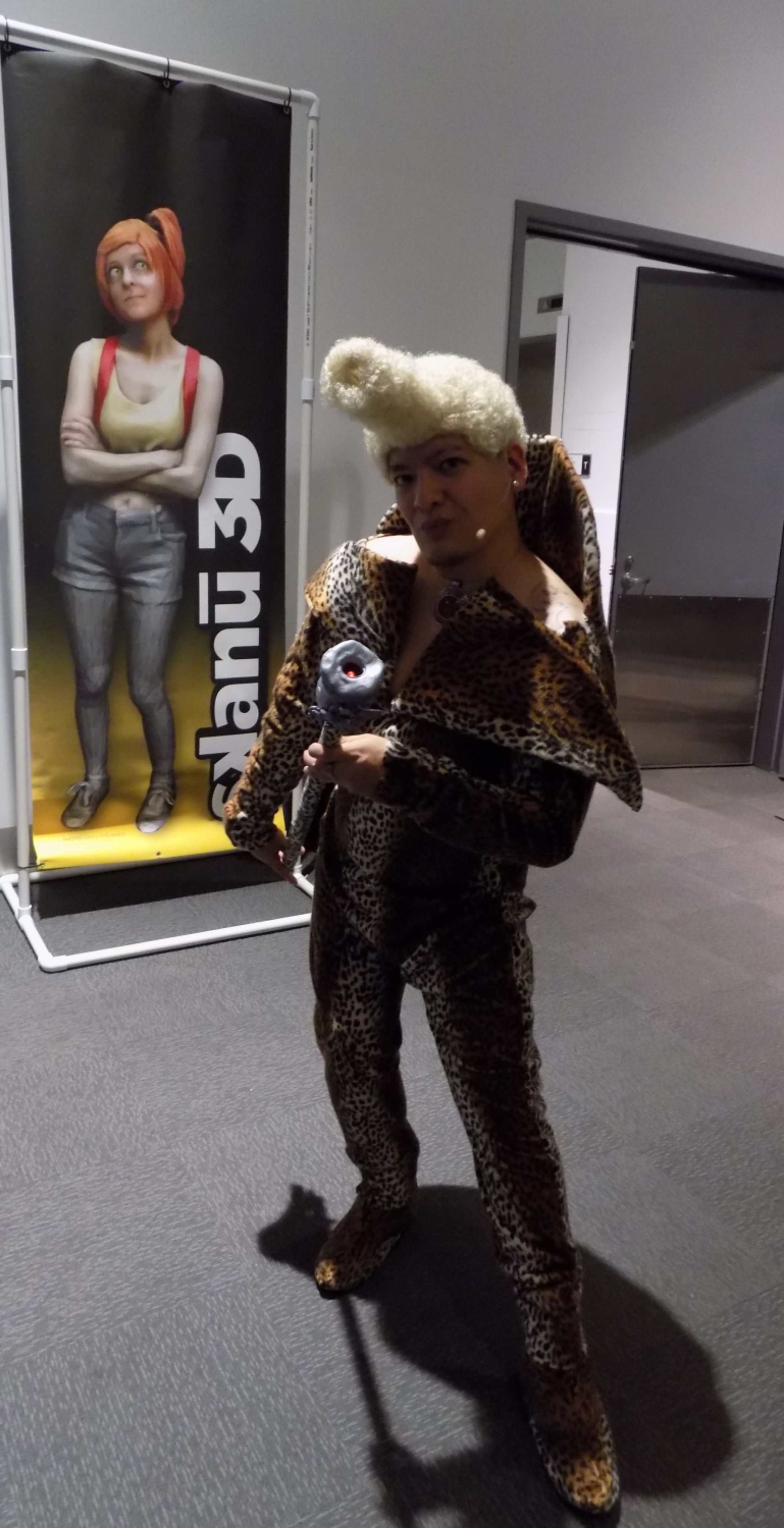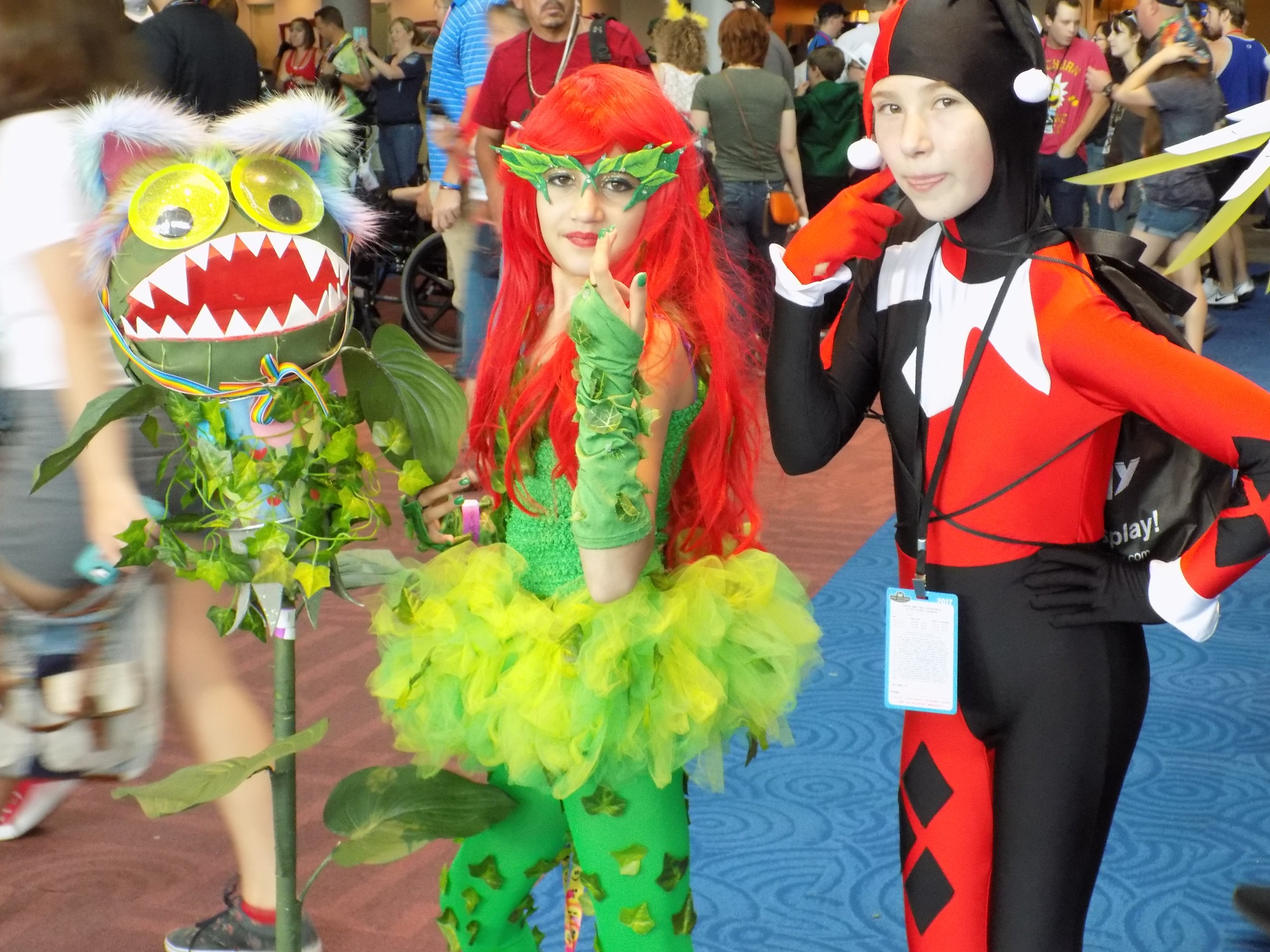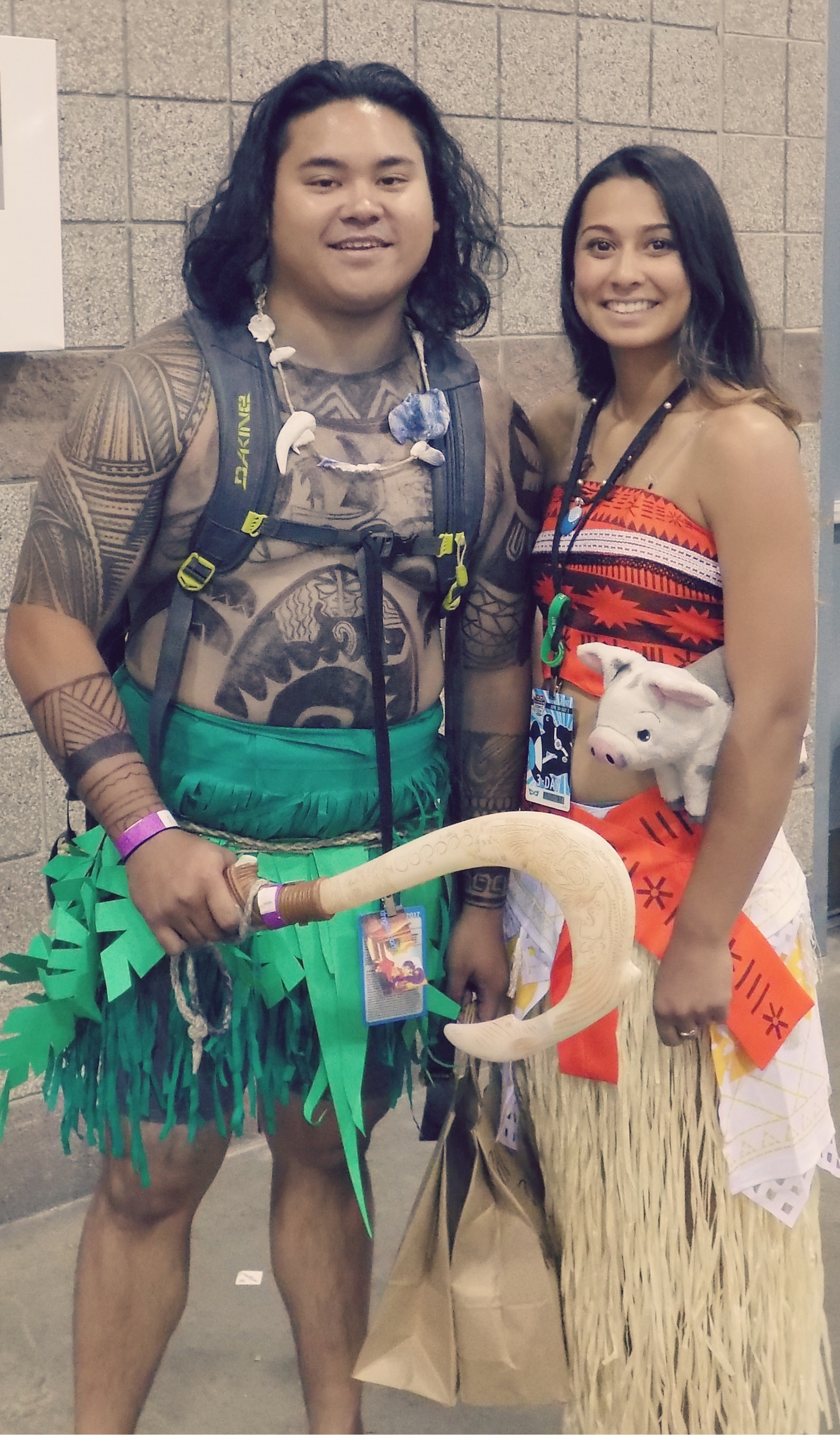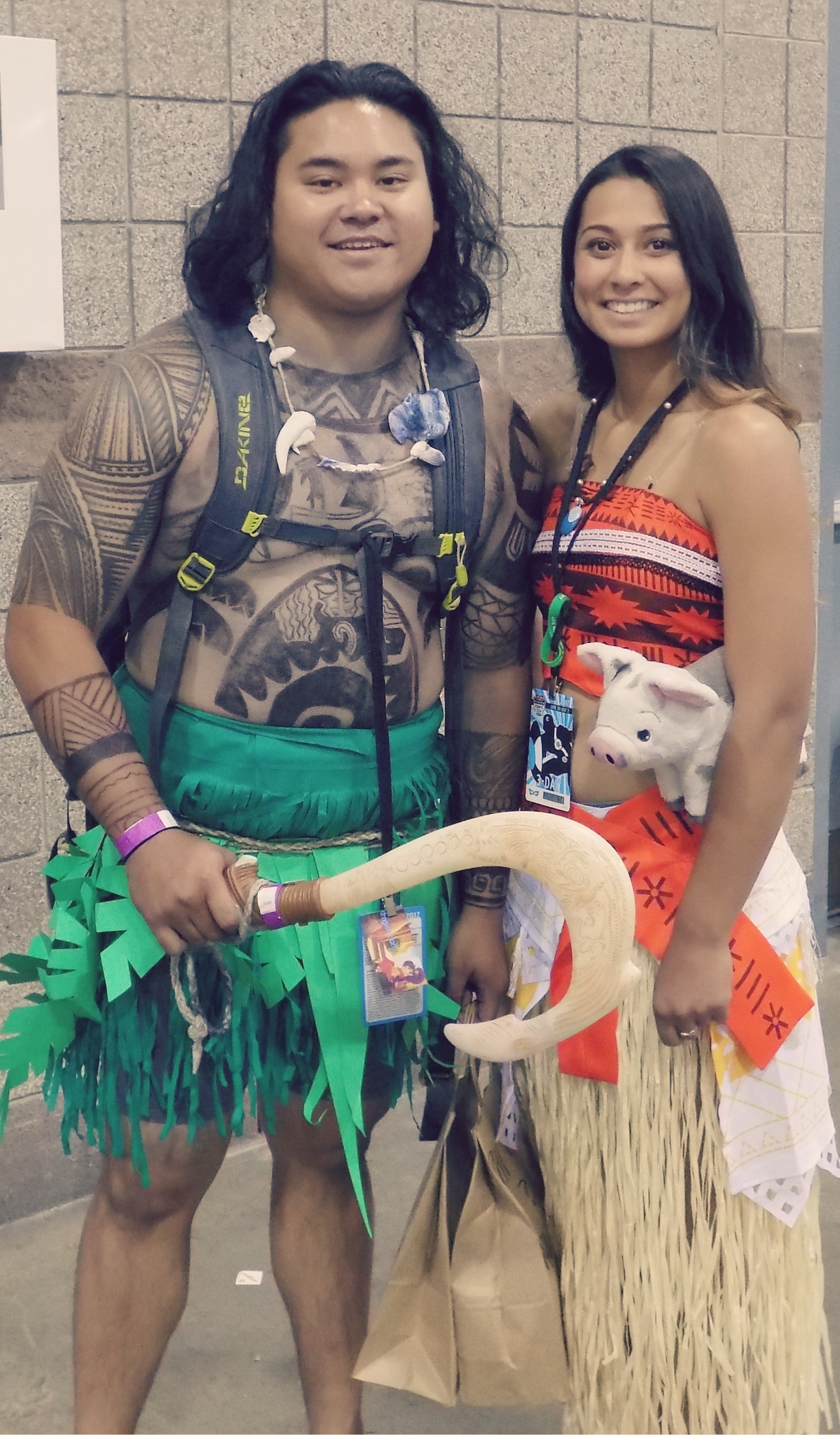 There were several sessions each day dedicated to group cosplay. I attended the DC Comics group, the Pokemon group, the X-Men group, and a couple others. It was a great time for folks who dressed as similar or rival characters to meet up!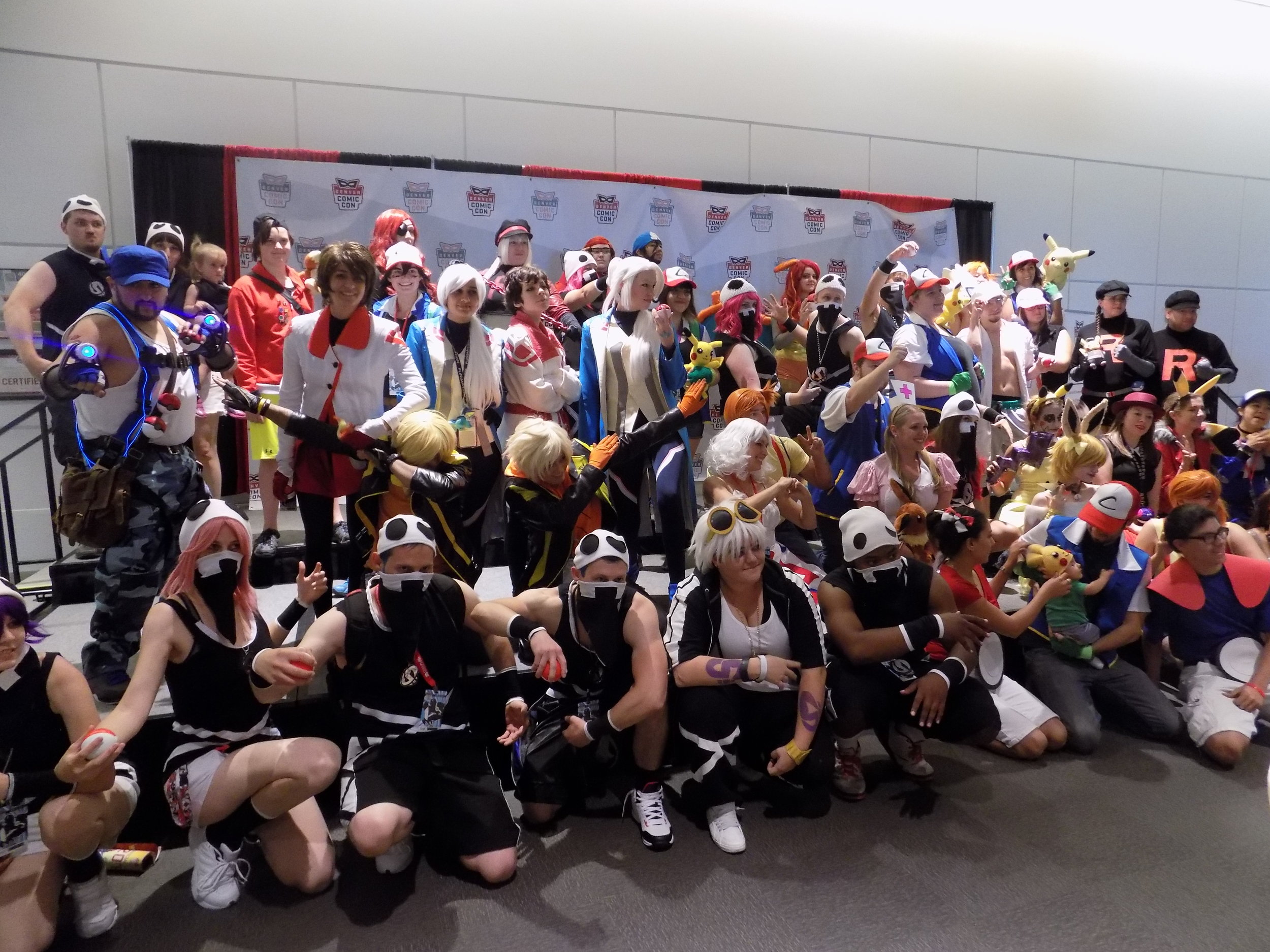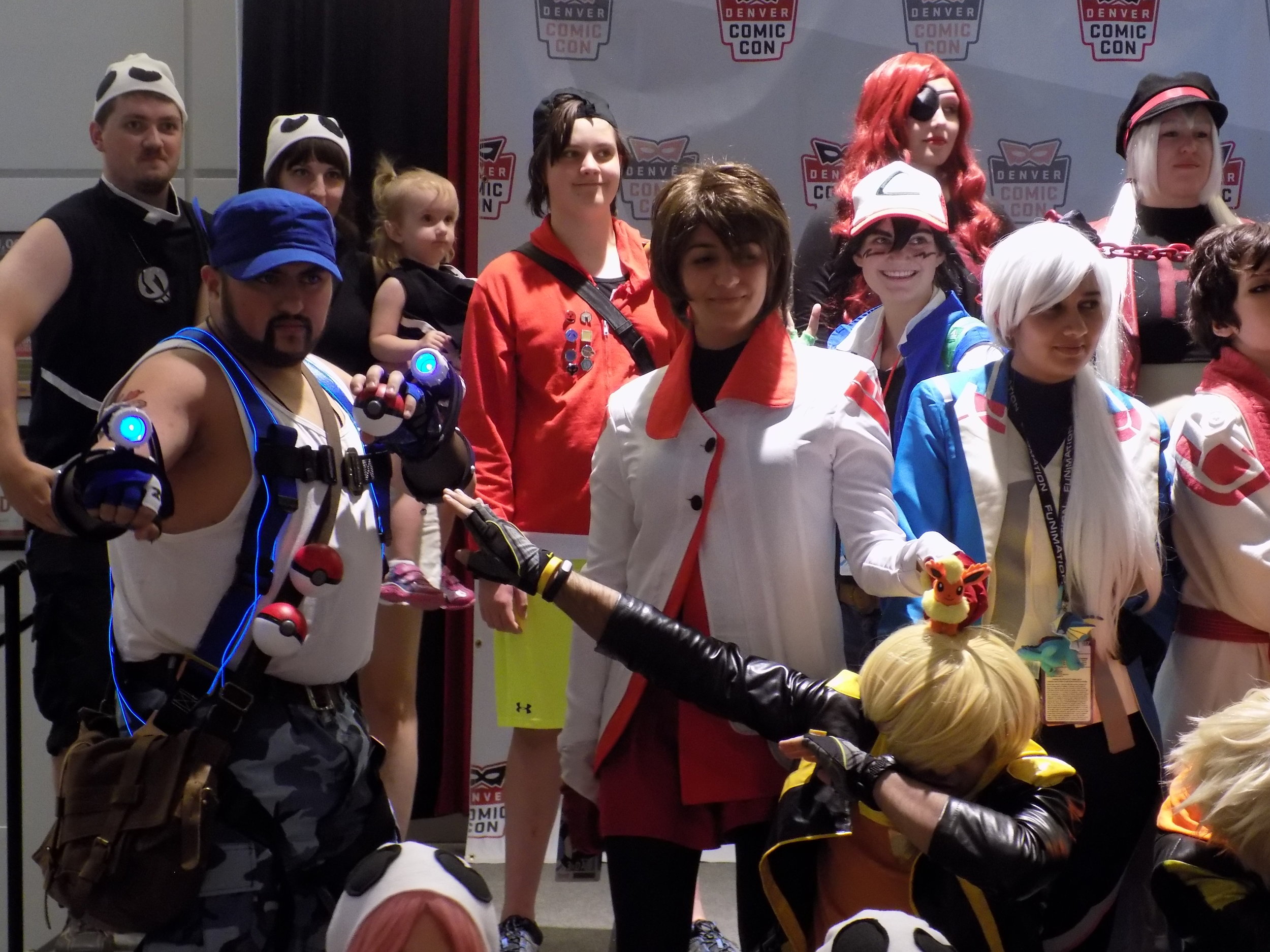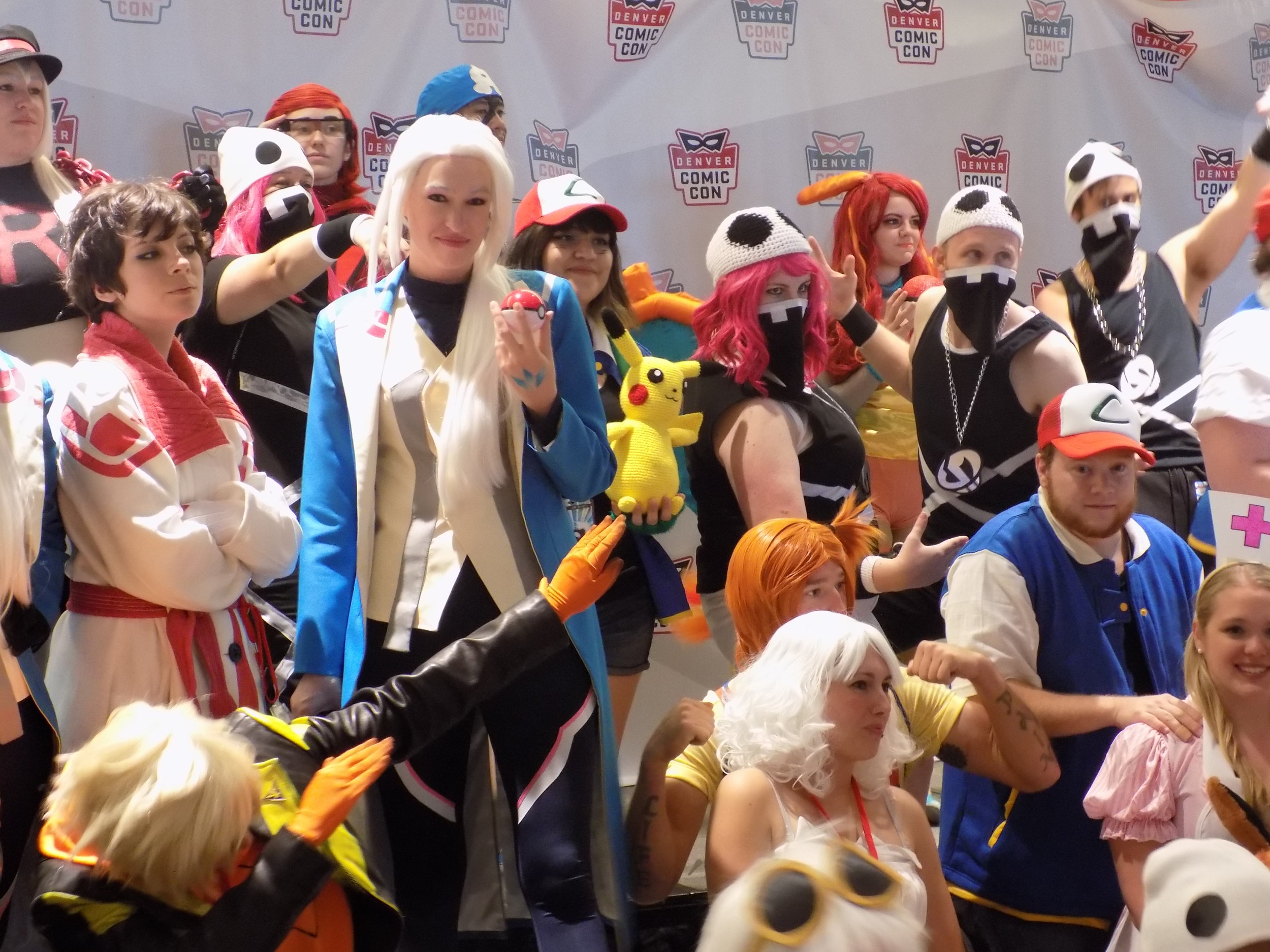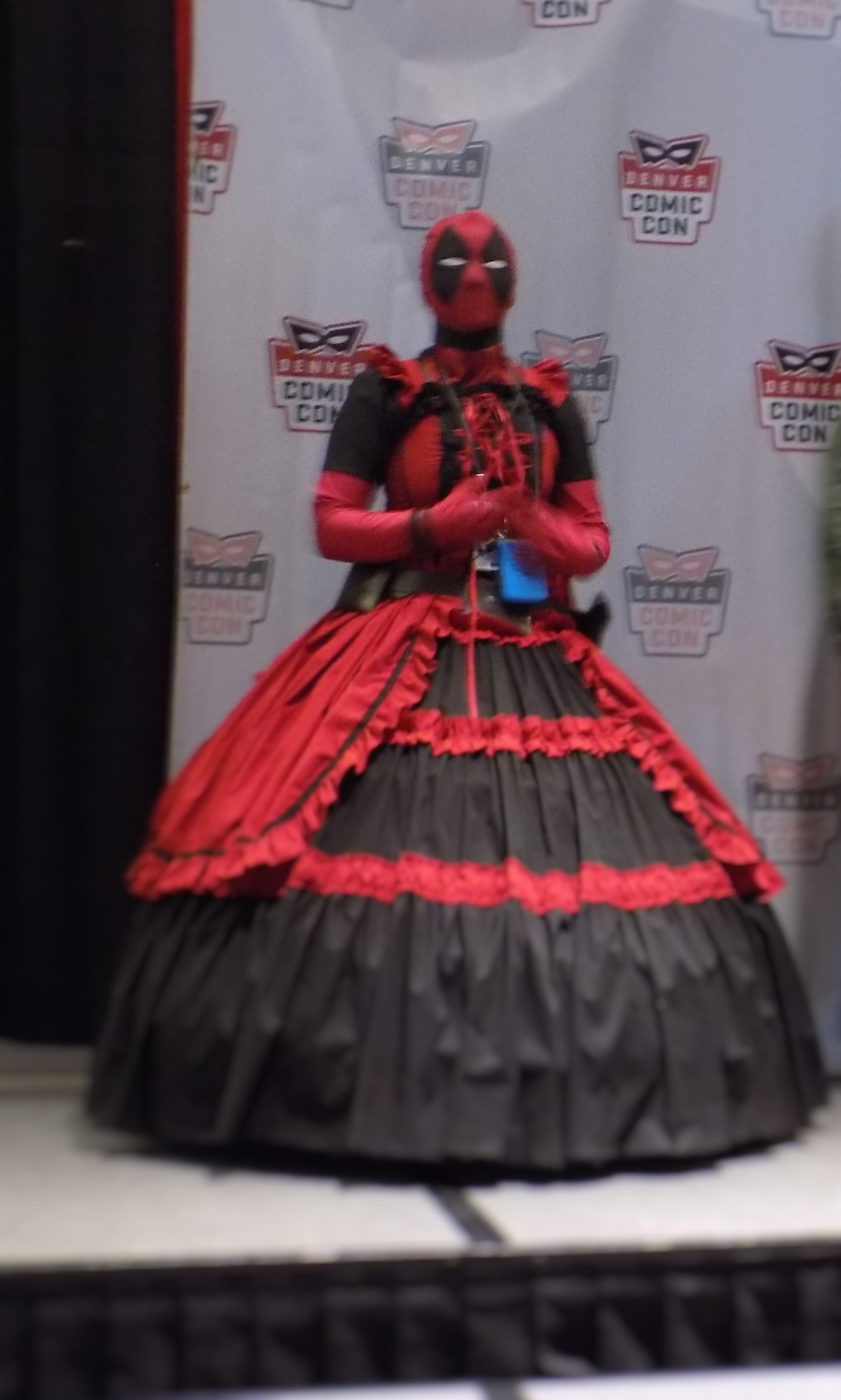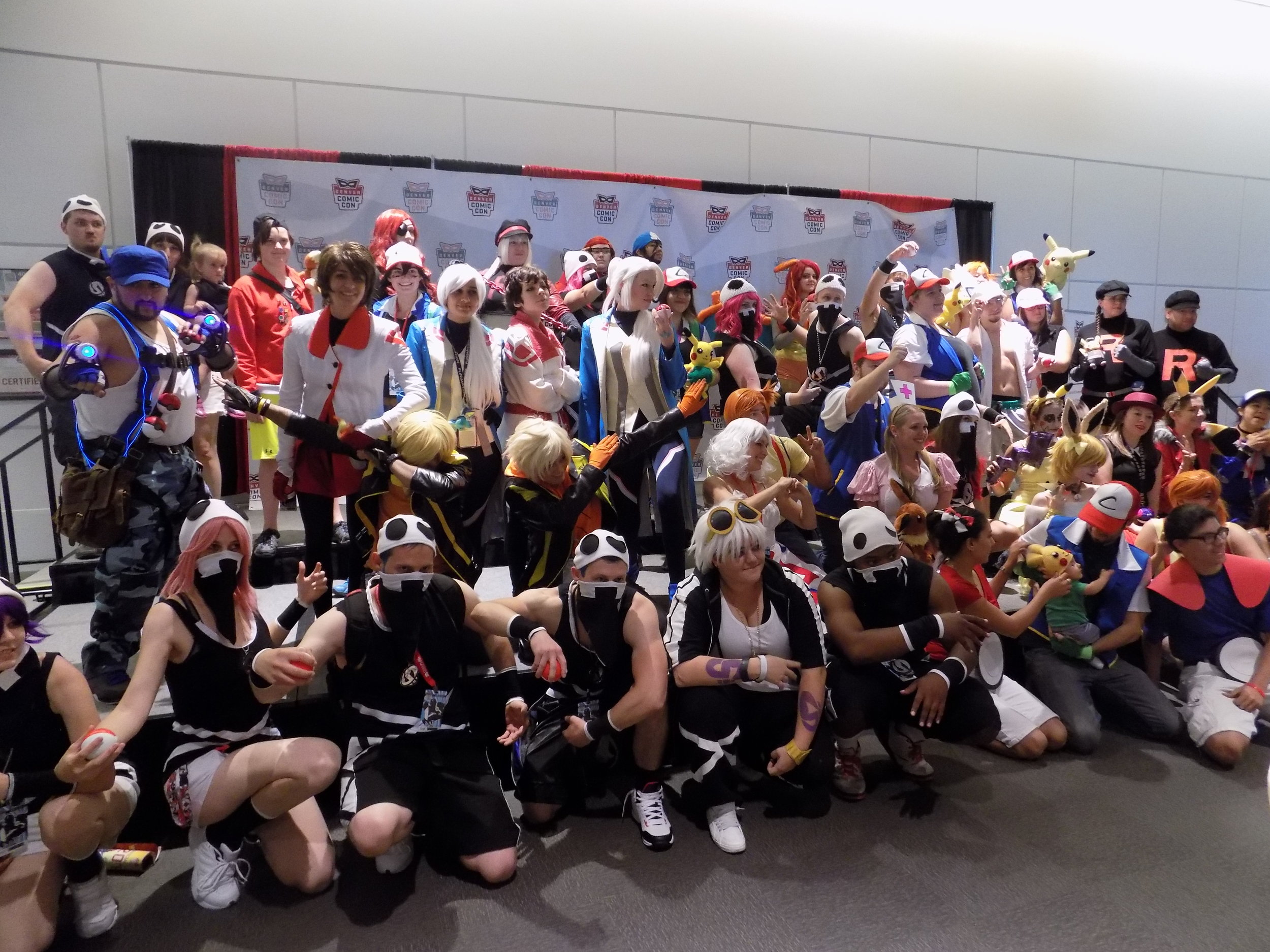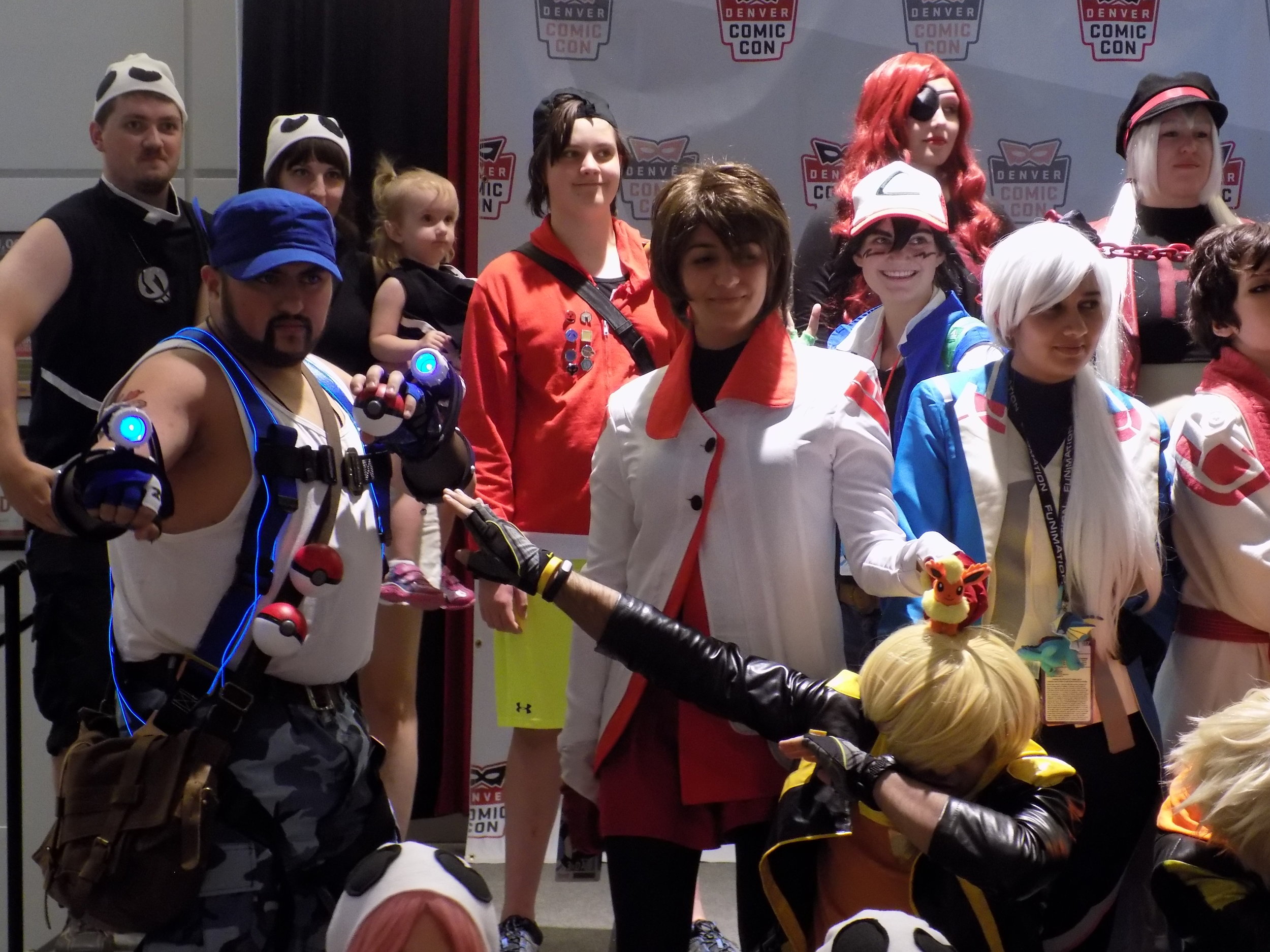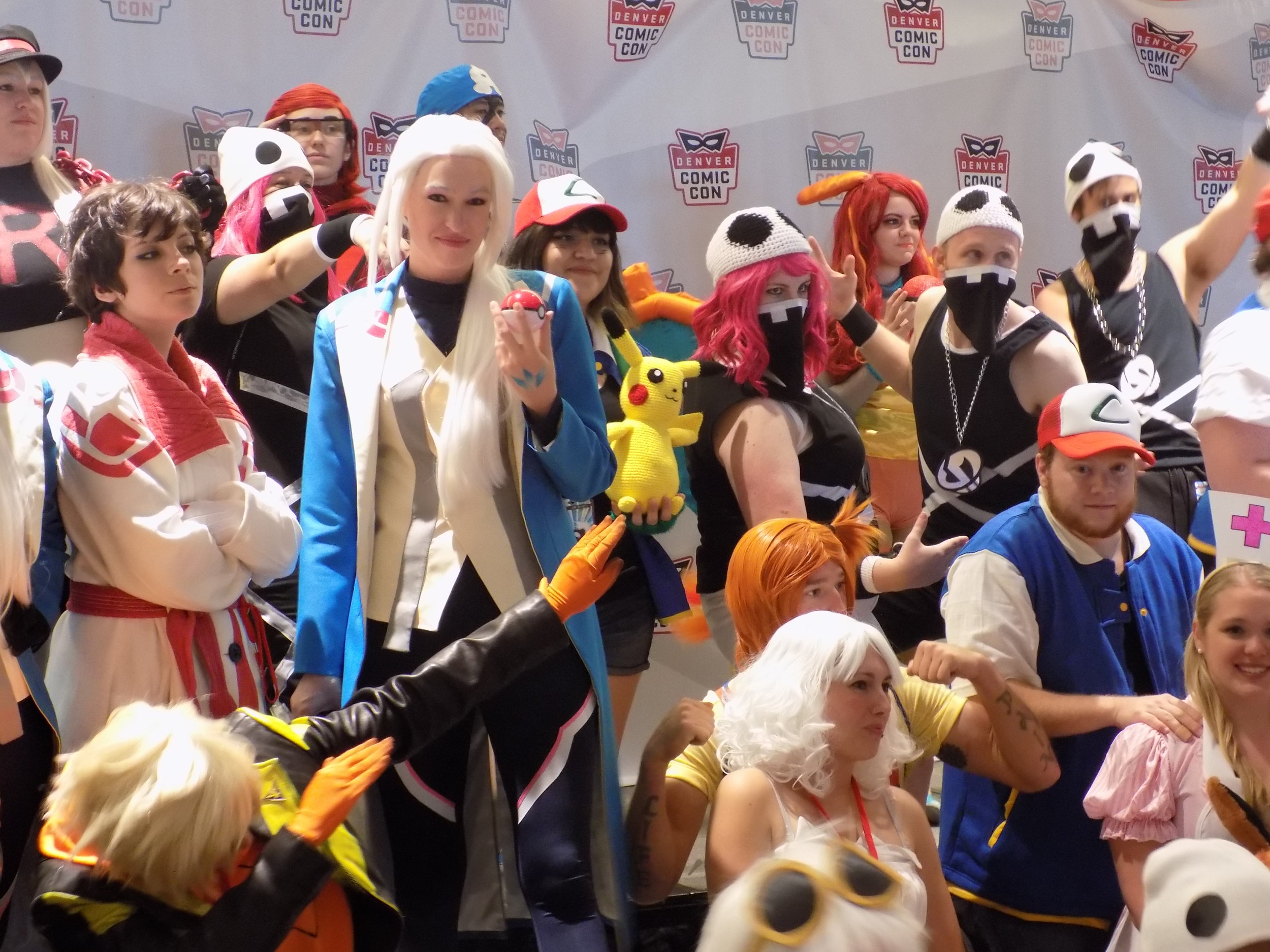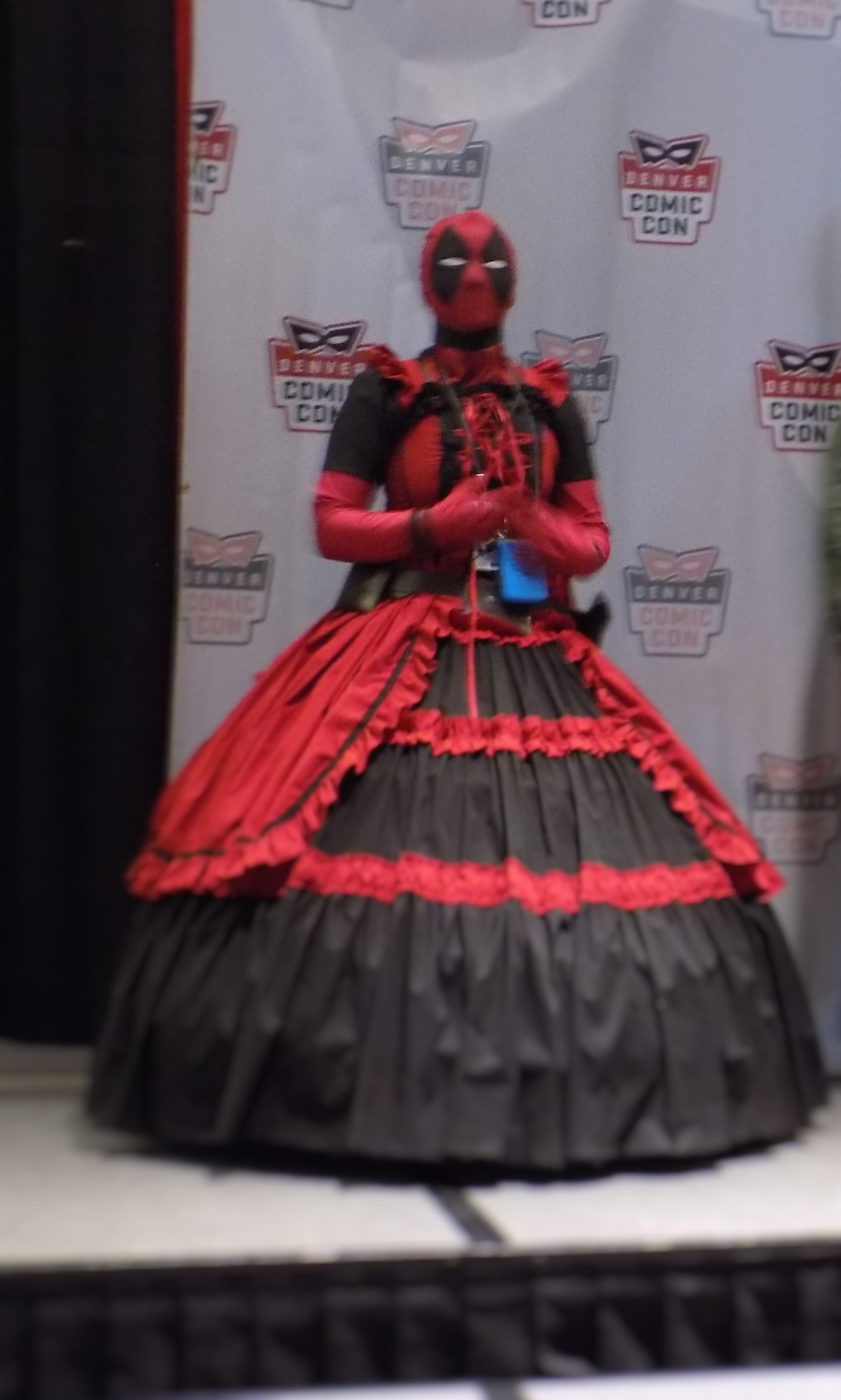 Panels
There were hundreds of educational and celebrity panels to attend. From your favorite television and movie stars to your favorite writers and artists to some cool lesser known folks (i.e., Me) as well.
Personally, I was interested in many of the diversity-related panels at this year's Comic Con. I attended one which had artists and writers from Archie, World of Wakanda, and the Miles Morales Spiderman series discussing integrating diverse characters and story lines. Another panel entitled, Myths of Cosplay, provided me more information on the cosplay subculture. I appreciated its body-positive messaging. Another panel was filled with authors who write non-binary characters in their novels. Lastly, due to my professional interests, I attended a panel addressing mental health in the media. All of them were incredibly informative and I appreciated their inclusion in the Denver Comic Con programming.
I presented at my first Comic Con! I was on a panel entitled, That Could Be Me!: Diversity, Inclusivity, and Representation int the Media, with a couple colleagues. We had a fun and interactive presentation and an audience to match. I already have some fun ideas in store for next year...
Obviously, the celebrity panels are a huge hit at Comic Con. Celebrities come and discuss a range of topics and fans get to ask them questions! Here is the scoop on the ones I attended (with a few pics below!):
Khary Payton (Teen Titans, Teen Titans Go!, The Walking Dead): Khary (with Garrett Wang from Star Trek: Voyager) was so much fun! He was excited to be at Denver Comic Con and shared his experiences in doing voice over work with the audience. He also discussed how difficult it is working with a make believe tiger.
Caleb McLaughlin and Gaten Matarazzo (Stranger Things): We knew they were adorable from the show, but it definitely translated into their personal lives. They shared stories of their new found fame, including meeting President Barack Obama. They're fun and humble teenage boys (with their parents in the audience) and let us know we have a lot to look forward to in Season 2!
Nathan Fillion (Castle, Firefly, Buffy the Vampire Slayer): HILARIOUS! That's all I have to say about this man. He was incredibly gracious to his fans (accepting questions from fans for the full hour!) and hysterical throughout. On top of his great acting, you can tell he is a genuinely warm person. I would be remiss to acknowledge that Clare Kramer from Buffy the Vampire Slayer (their was villain reunion during the Con) hosted the interview. How cool!
Mike Colter and Finn Jones (The Defenders): We are just a little over a month away from The Defenders premier (August 18) and we had both Luke Cage and Iron Fist! Since there was a heavy gag order about Season 2, we received vague details about how amazing it will be having all of the characters (including Jessica Jones and Daredevil) together. They were also asked about their own character development. You could tell these two actors had great rapport with each other which excites me for The Defenders!
Side note: It was noticeable that the interviewer asked significantly fewer questions about Iron Fist AND there wasn't a fan Q&A during this panel. Interesting...
Other panelists this year included Weird Al, Catherine Tate (Dr. Who), Famke Janseen (X-Men, Nip/Tuck, How to Get Away with Murder, which I'm sad I missed due to conflicting schedules), and James and Oliver Phelps (Harry Potter).
Most of the celebs were available for pictures and autographs during the weekend. I knew from the moment they announced he was coming that I would be getting a pic with Mike Colter aka Luke Cage. Mission Accomplished! He was incredibly sweet (and incredibly hot!).
Cosplay Wedding
The convention ended with a Cosplay Wedding!!! Eight lovely couples, donned in their cosplay, married each other on the main Comic Con stage. They walked down an aisle of light sabers and had a beautiful ceremony amongst family, friends, and cosplay strangers. Congrats to all the couples!
Overall
What a blast at Denver Comic Con! I had such a great time at my first Comic Con. Shout-out to all of the incredible, hard-working volunteers at this event! The best part about Denver Comic Con is much of the proceeds go back into the community by supporting Pop Culture Classroom, whose mission is to inspire a love of learning, to increase literacy, celebrate diversity and build community through pop culture education.
See you next year!
Did you attend Denver Comic Con? What was your favorite part? Did you cosplay?!?!?! Have you attended any other Comic Cons? Let us know in the comments!