Out on the Town: 5280 Top Of The Town
Thursday I had the opportunity to attend 5280 Magazine's 5280 Top of the Town event sponsored by Infinity. It was the first event to take place at Dairy Block, located between 18th and 19th and Blake and Wazee. For the first time ever, us regular folks were able to purchase tickets ($85) to attend this typically exclusive event!
The venue was amazing. There were ice sculptures, multiple photo booths (interactive and regular), several bars, and elaborate tables with beautiful floral arrangements from Poppy & Pine (Voted Best Florist). Paired with the dapper gentlemen and elegant ladies, this was a Grade A event!
If you're a foodie, this was your event! 5280 Magazine has a Top of the Town list featuring all the cool, hip, and delicious spots in Denver, as selected by their reporters and editors (you know you can sign me up, right? *Wink*). A few of the top restaurants are selected to be featured at this event. From everything I saw and tasted, the selected were spot on!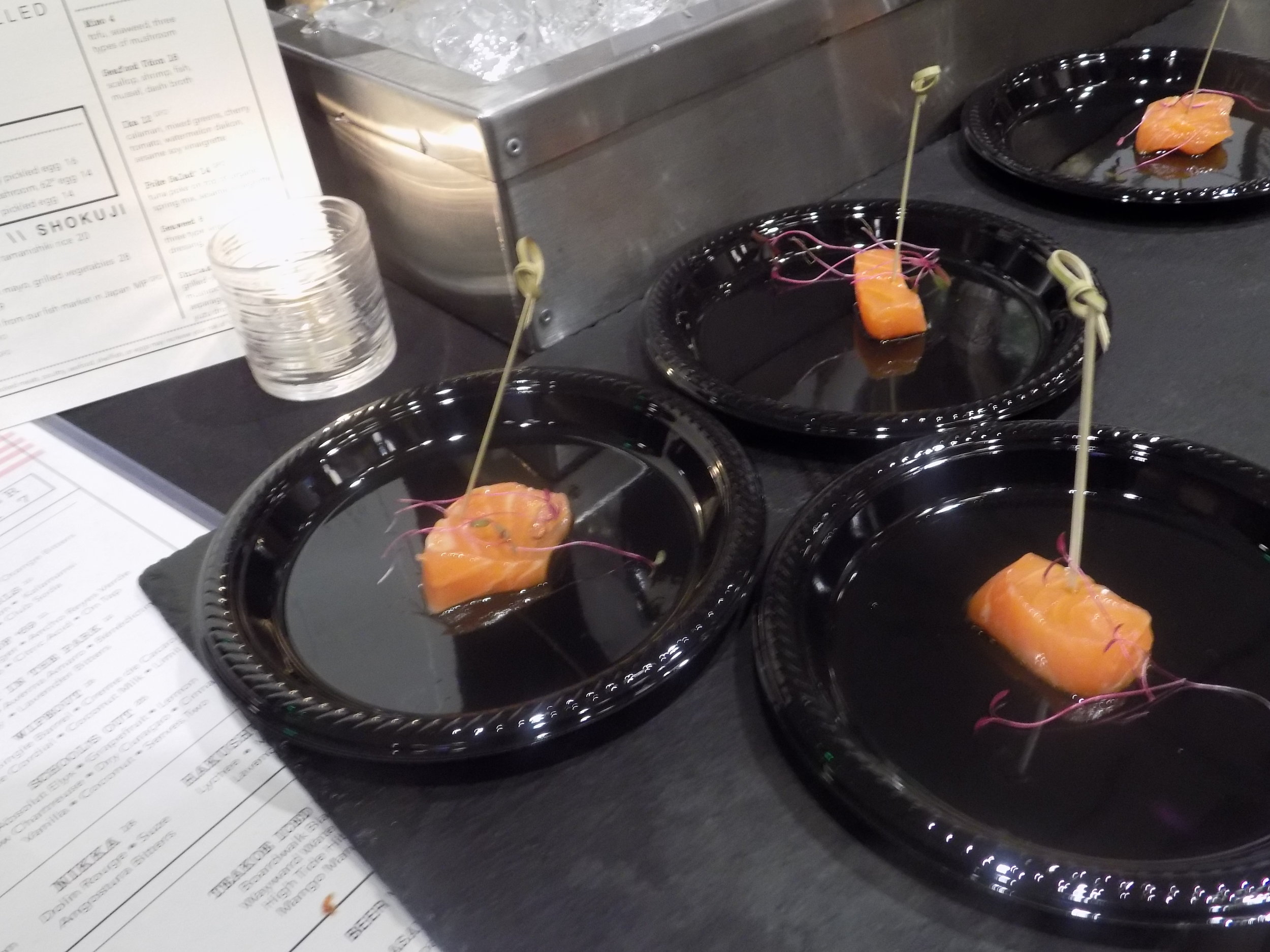 Each restaurant brought their A-game! I added quite a few of these restaurants to my must-see/eat list! I had so many favorites dishes. Here are my Top 3:
Of course, there were libations. My hands down favorite of the night were the drinks and treats from STK. Vodka-infused cotton candy?!?!?! Seriously?!?! They also had some fresh strawberry and watermelon drinks that were perfectly refreshing for a nice summer night.
There was also some live entertainment and a DJ. I spent most of my time around DJ Mr. Groove and his R&B hits, bopping away :)
Lastly, I love me a good swag bag and this one did not disappoint! I didn't open it until I got home, and noticed Jax (my pup) kept sniffing it. What is his problem?!?! Well, Grateful Bread Company gave us a whole loaf of their cheddar jalapeno bread. Score! Sorry, Jax. All mine.
Also in the grab bag was a shot glasses, koozkie, beauty certificates, and of course, 5280 Magazine's Top of the Town edition, and more!
In sum, it was a lovely event. You had all the glitz, glamour, fine food and drinks, and glam people. Dairy Block is a beautiful retail space worth and I can't wait to see what commercial properties and restaurants enter the venue. Thanks to 5280 Magazine for hosting me and see you next year!
Were you at Top of the Town? What were your favorite dishes or drinks? Leave your thoughts in the comments!