Fly Away: RIU Palace Antillas
My baby brother got married! He and his lovely wife decided to have their destination wedding ceremony in Aruba at the RIU Palace Antillas resort. The resort is adults-only (woohoo!), all-inclusive, and located on the shores of Palm Beach, Aruba. Chantee and I headed off in early May. Here is our journey:
Arrival
We arrived to the Aruba airport and zipped through customs quite quickly Wow! Once through customs, our transfer to the hotel was immediately ready. We were on our way to RIU!
After a 20-minute drive through the city, we arrived at RIU Palace Antillas and were immediately greeted by the bellhop and escorted to the front desk of the lobby. The lobby was gorgeous! The person at check-in took my information and about 3 minutes later, I had my room key and map of the resort! This was one of the easiest check-ins ever! The lobby was beautiful.
The Room
We walked into the room and it had the basics—nothing fancy. We had king-sized beds, television, a dinette table, plenty of storage for clothing, and a desk. There was also a liquor dispenser in the room. Pretty cool! No real complaints, but the rooms could benefit from updated décor.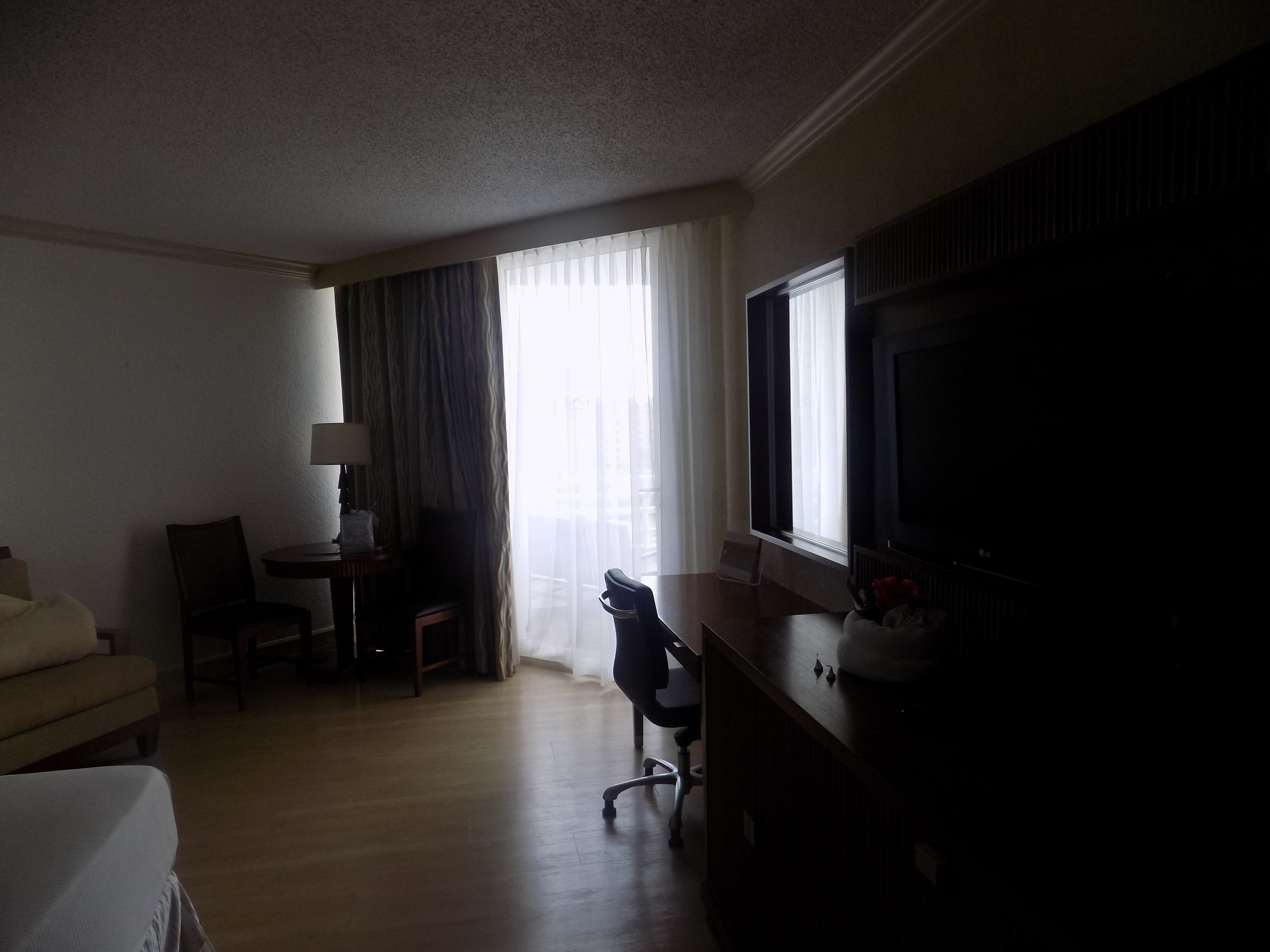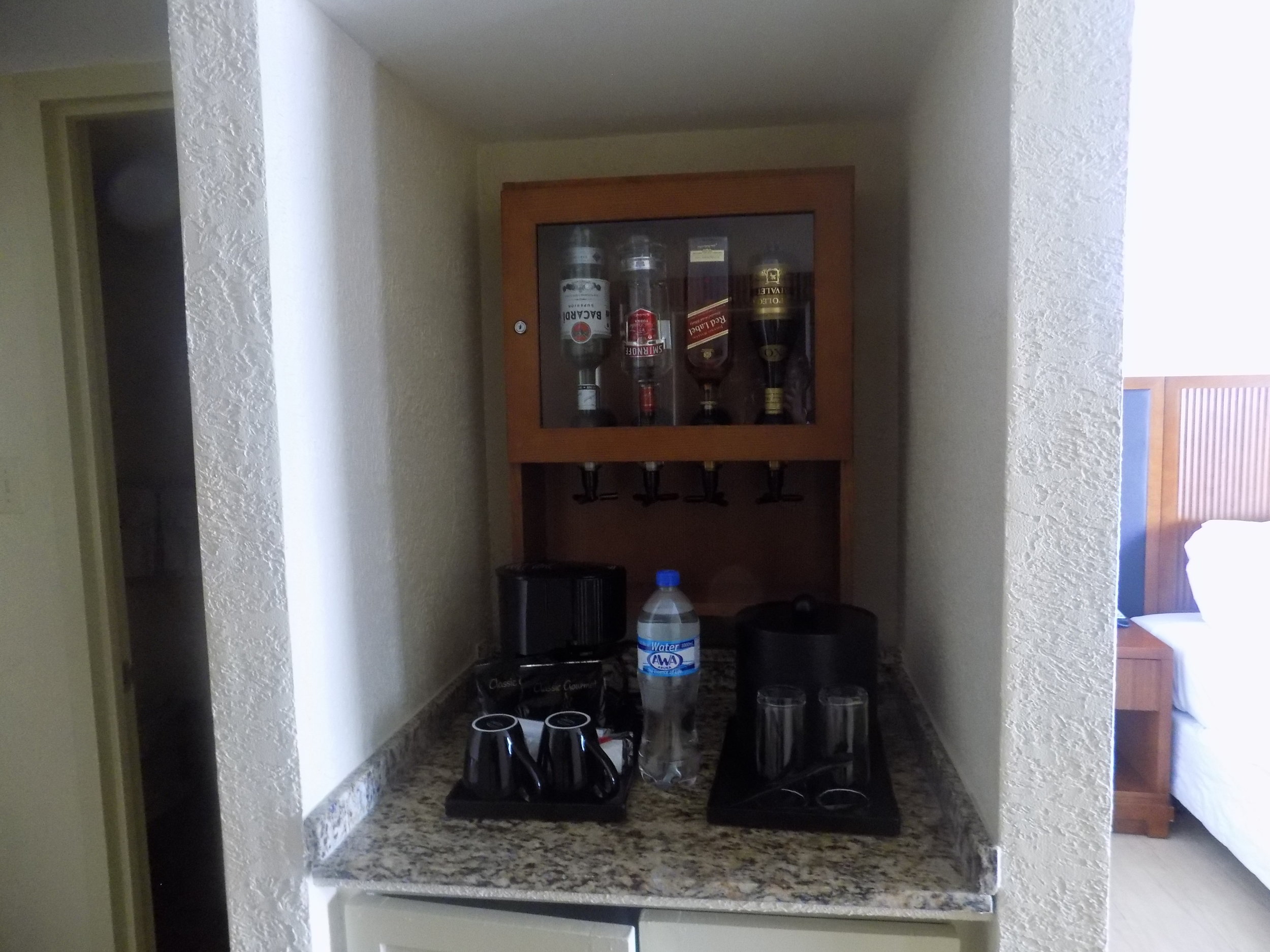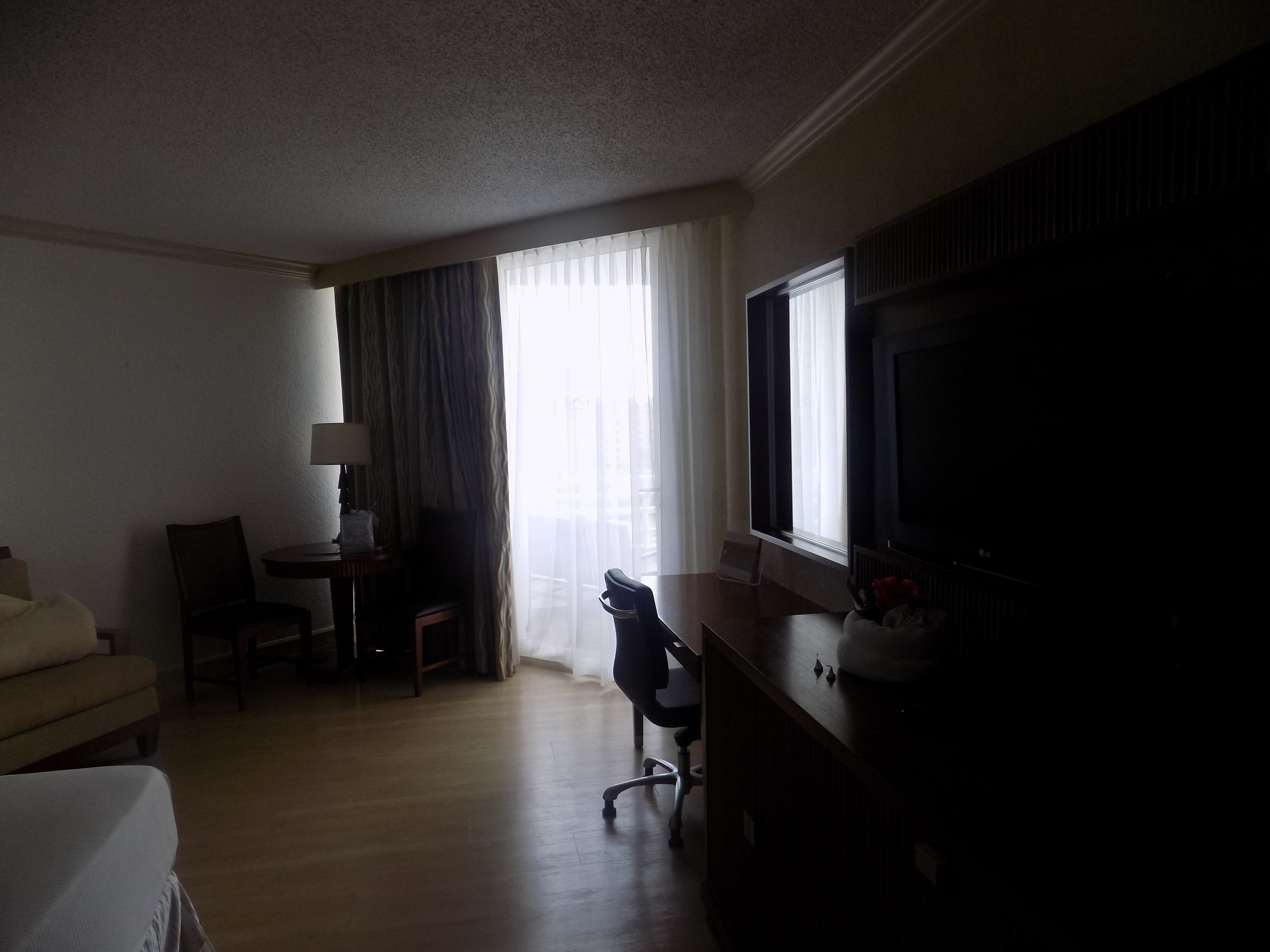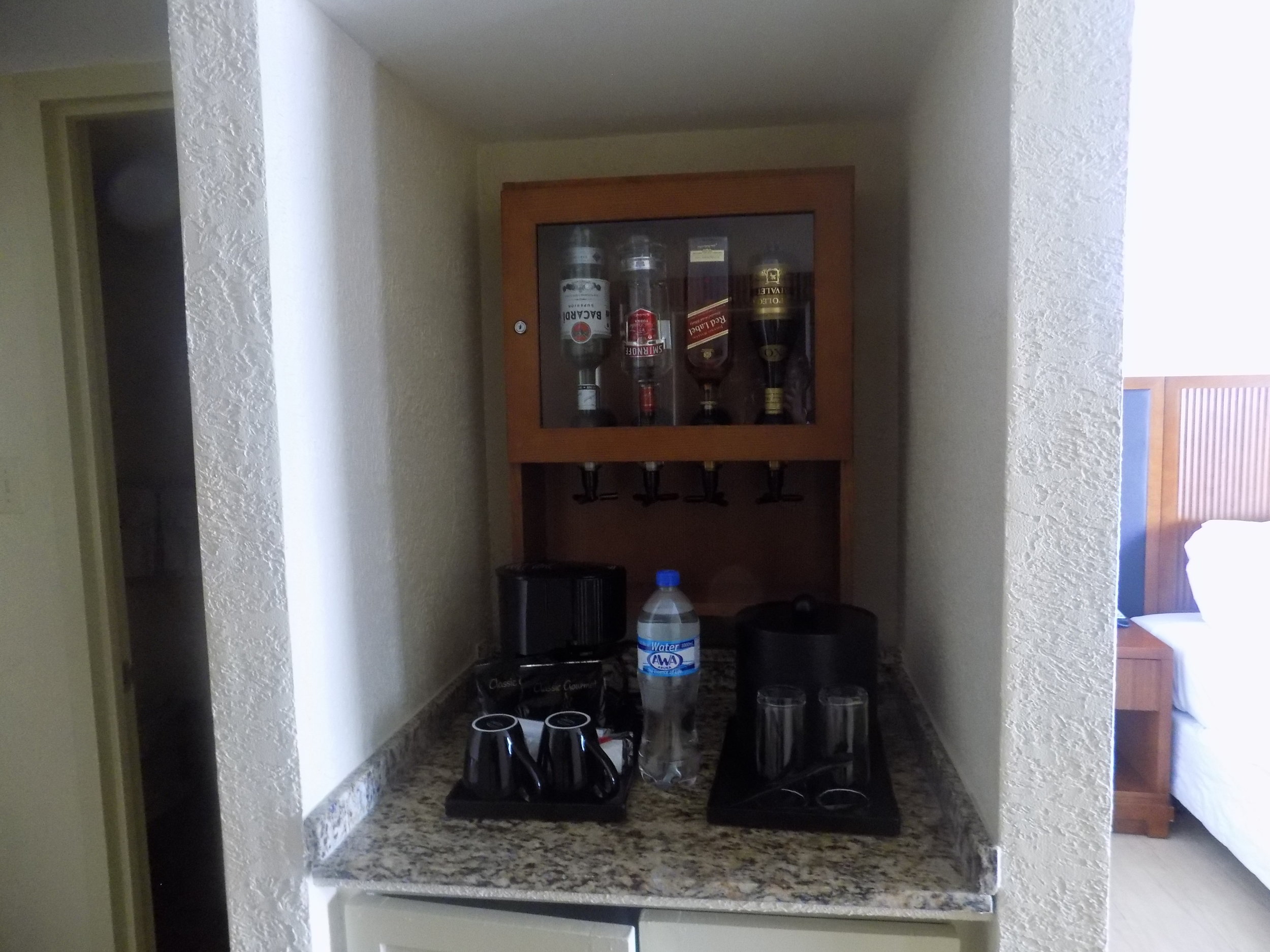 We both booked Junior Ocean View Suites. However, we had drastically different ocean views. While mine (AA) was on the side of the hotel, facing another resort and the city (not the best view), Chantee and her beau had a direct ocean view. Ballin'!!! In sum, all Ocean View Suites are not created equal. The weekend we were at RIU, the hotel was at capacity; therefore, there was no wiggle room to request a different room.
The Resort
One of the benefits of RIU Palace Antillas—It's adults-only! As many modern weddings are going kid-free, my brother and his wife made the call to go with an adults-only resort as well. The resort was really nice. The RIU Palace Antillas was previously a Westin and later converted; therefore, it looks a lot like a Westin than a traditional RIU. The grounds were well-kept and constantly being maintained. All the common areas and public bathrooms were very clean. Other amenities on the resort included shops, a casino, a rental car office, a gym, and a spa. Because the beach was so pretty, we skipped the spa this trip. The bride and groom had massage and said they were great.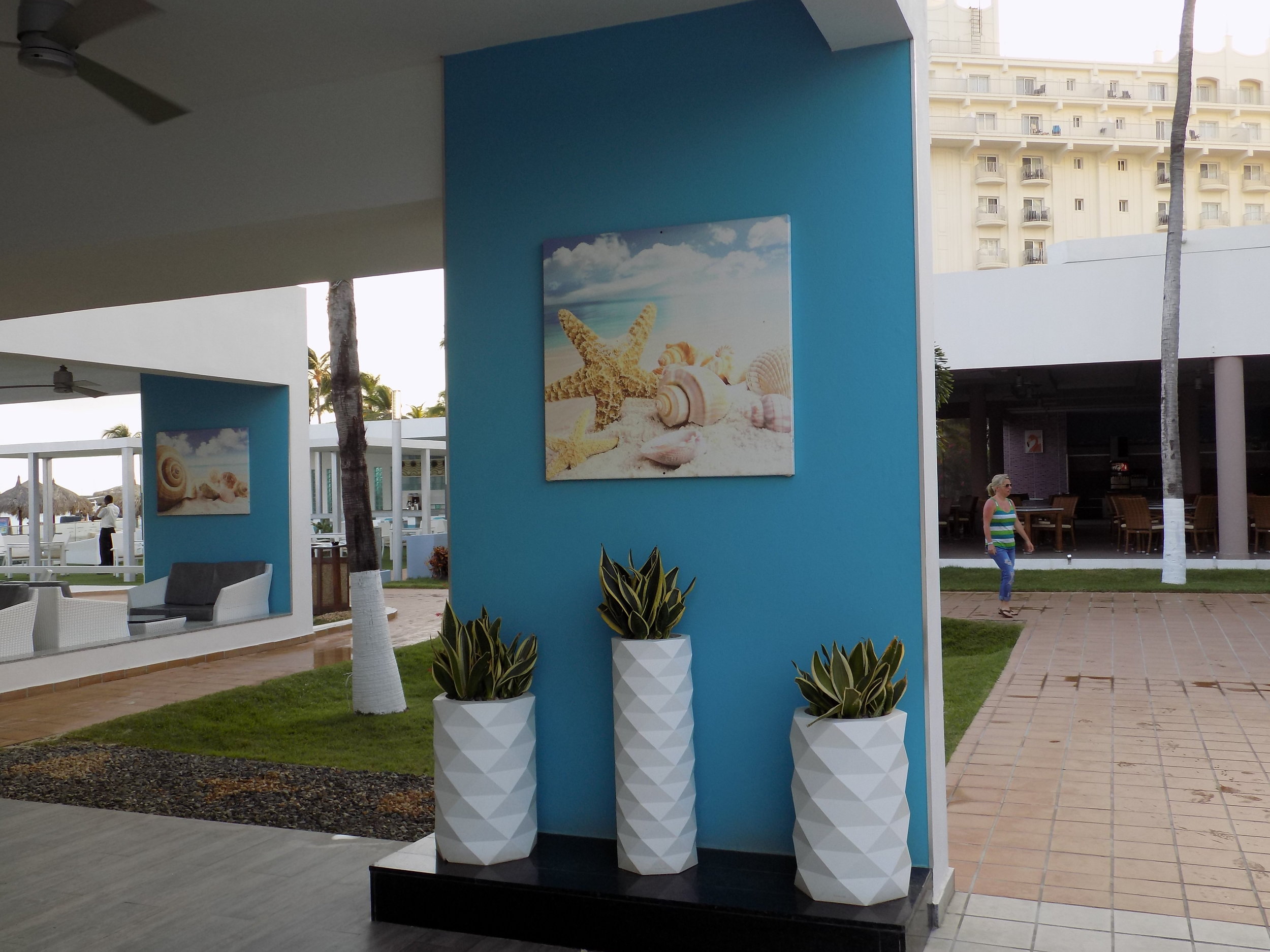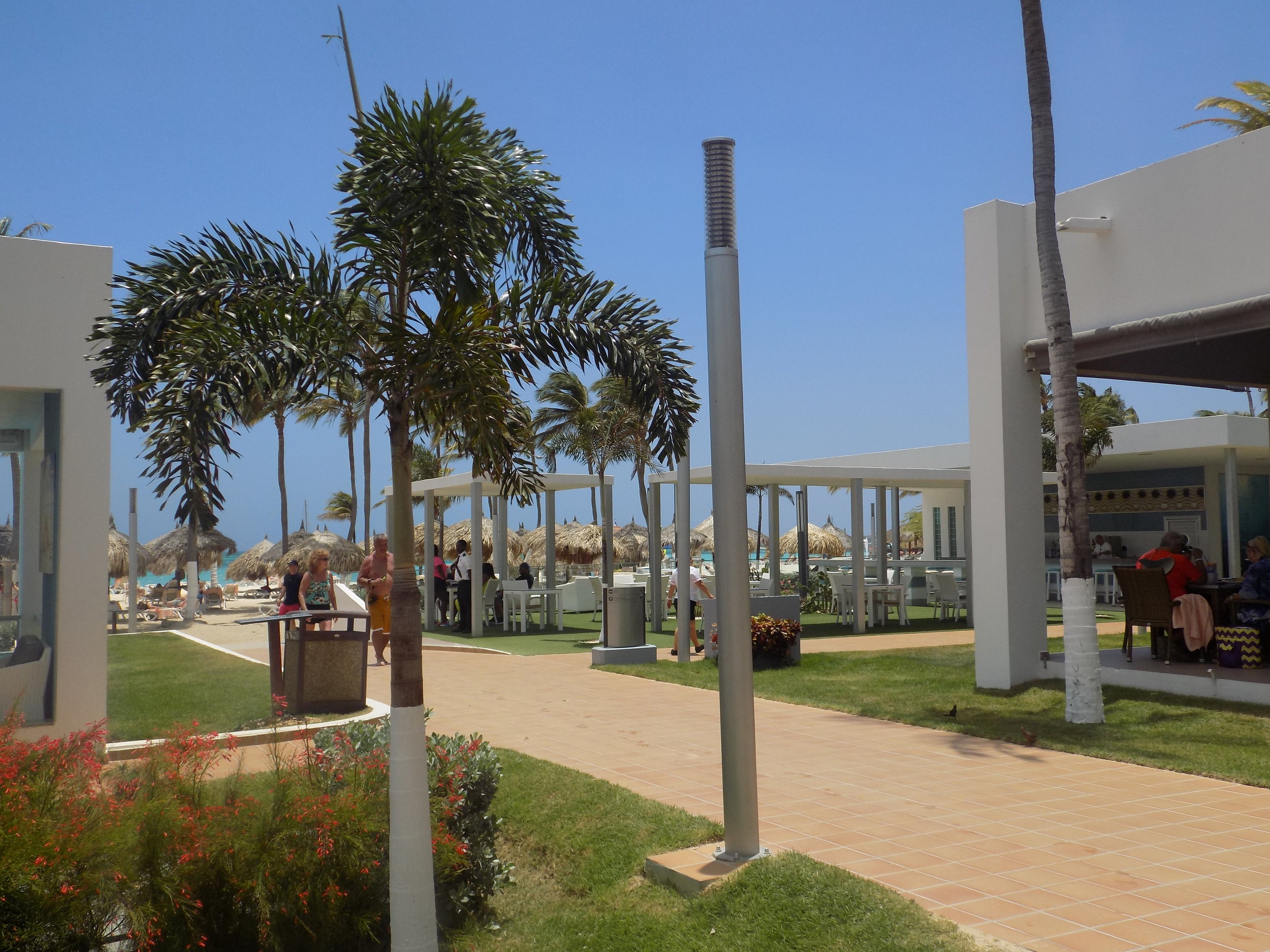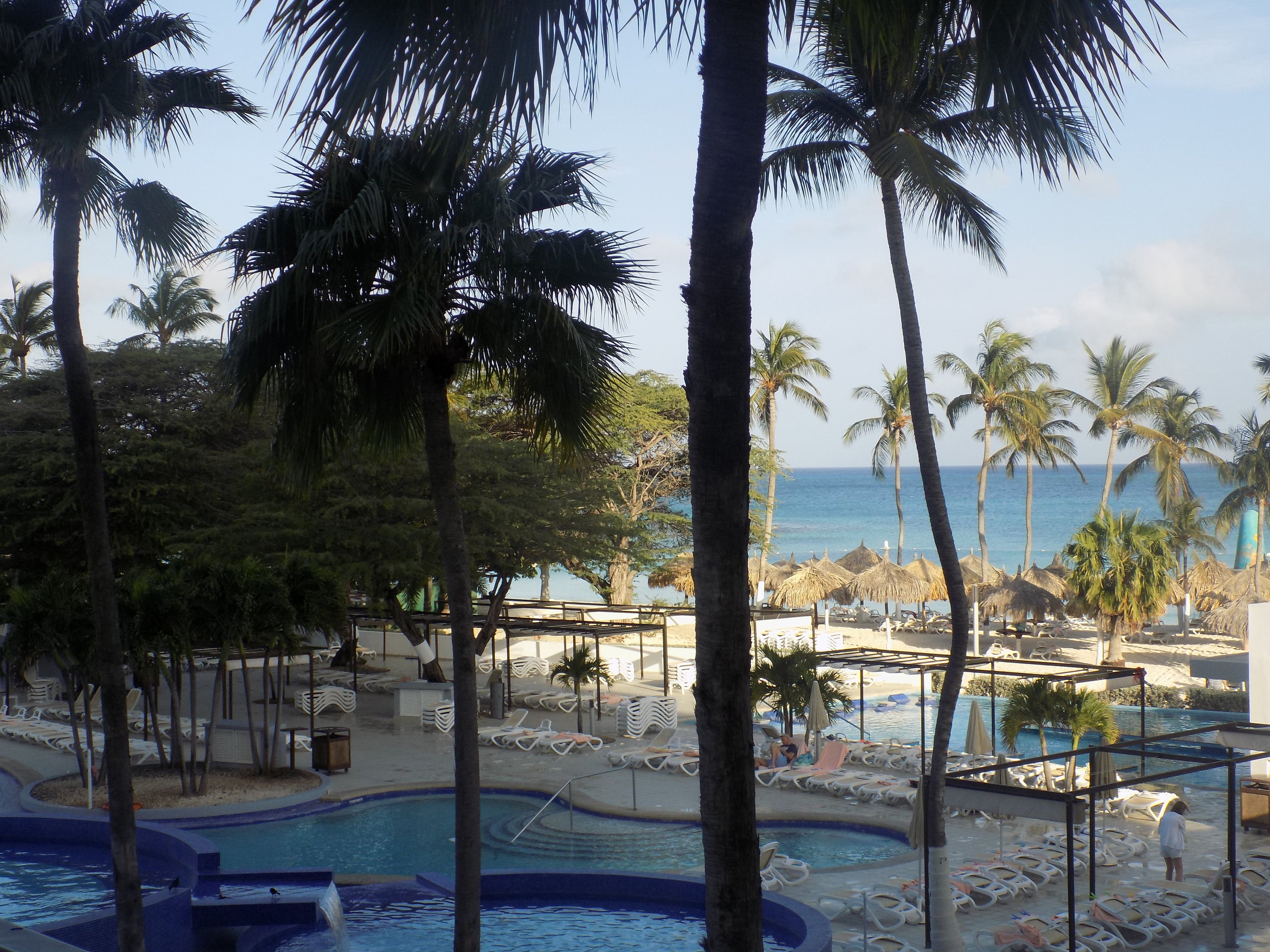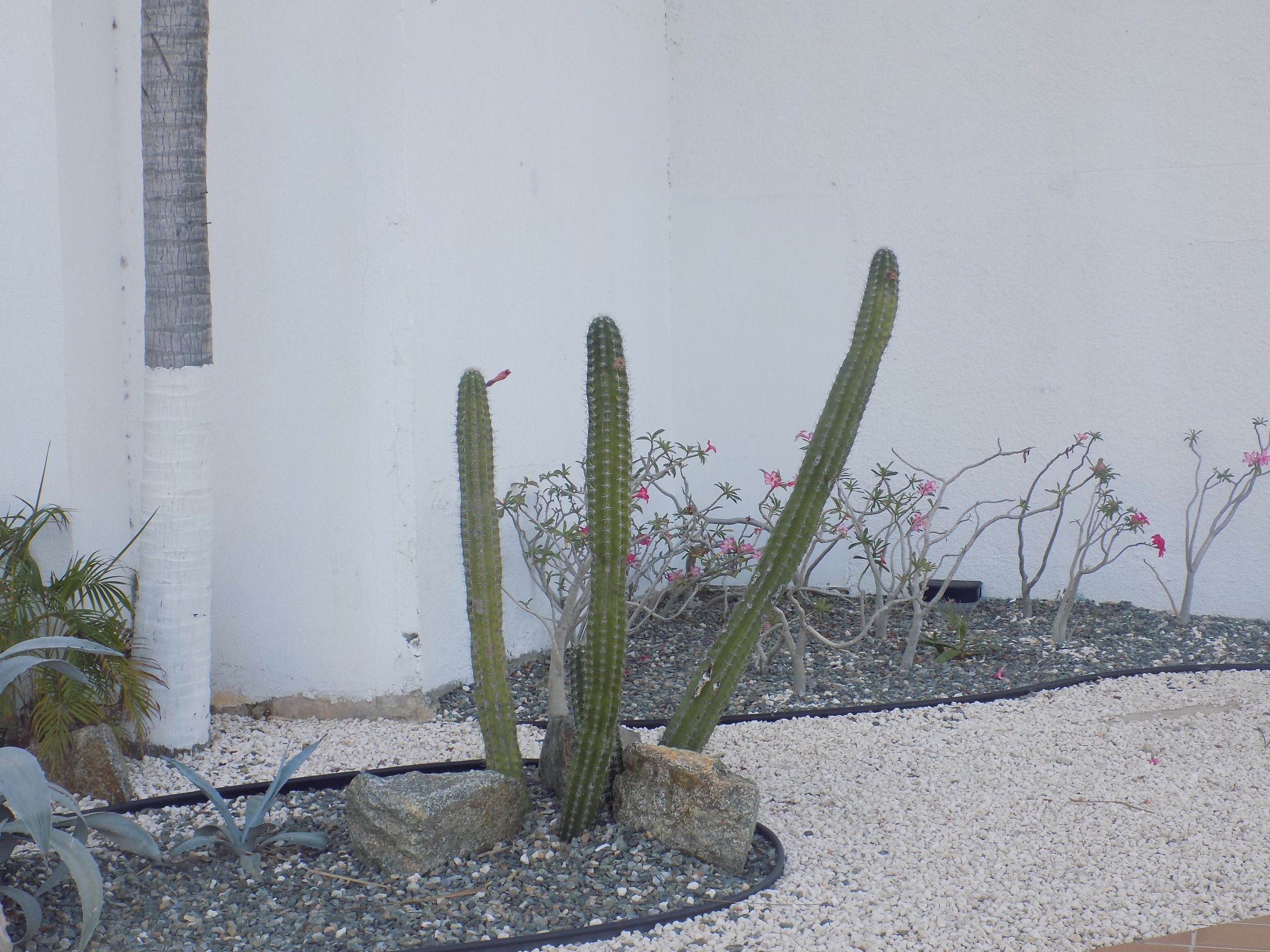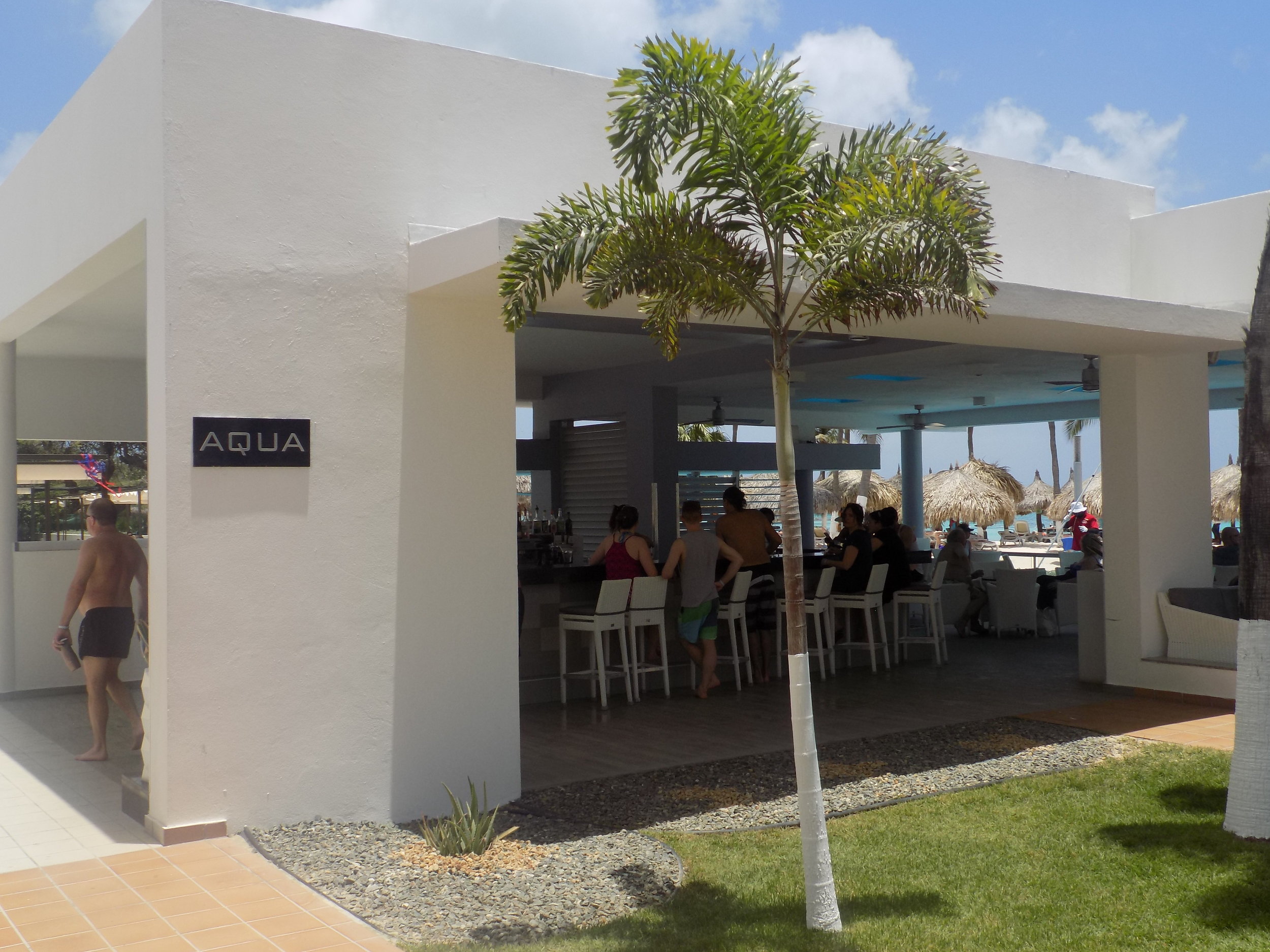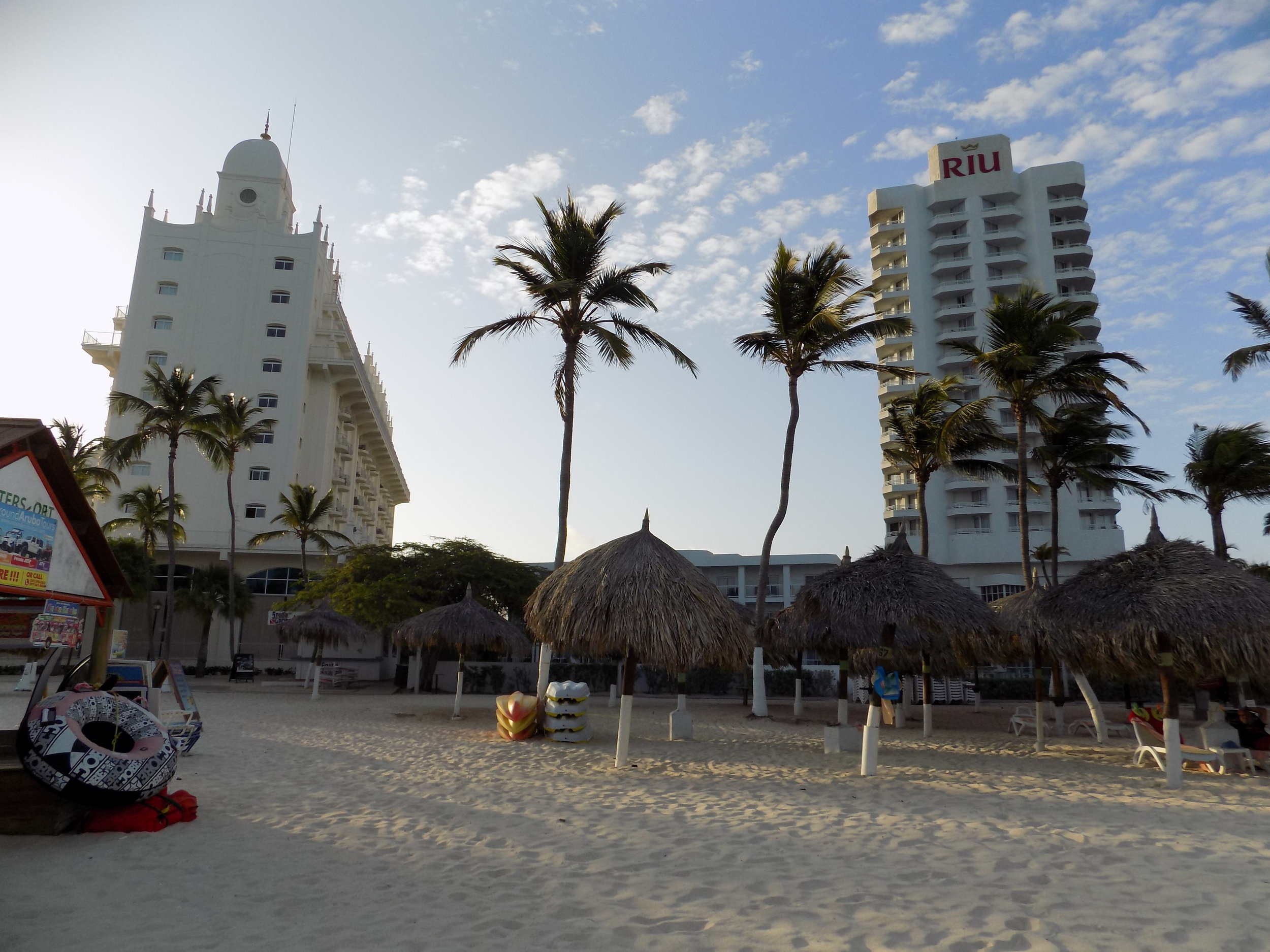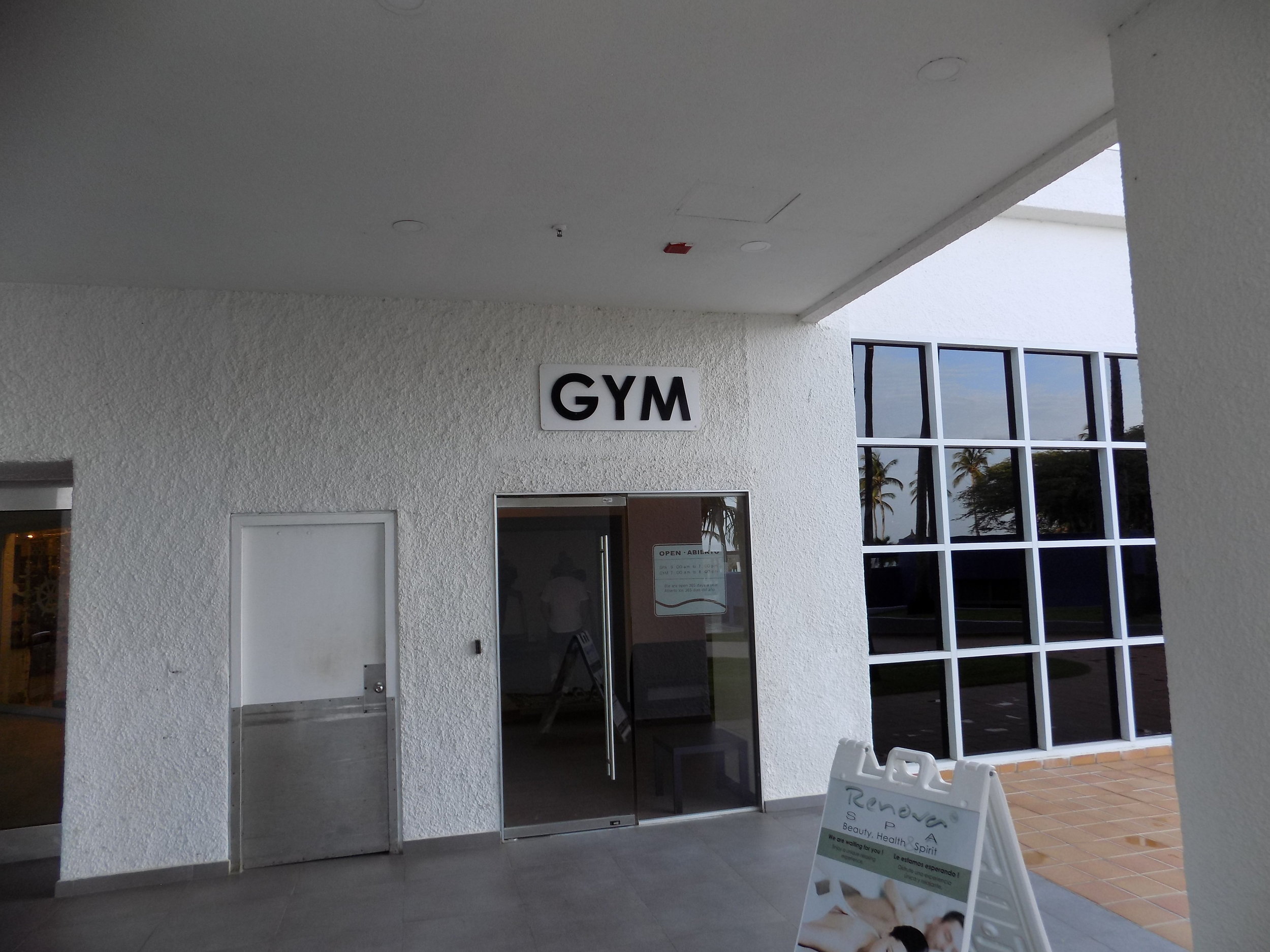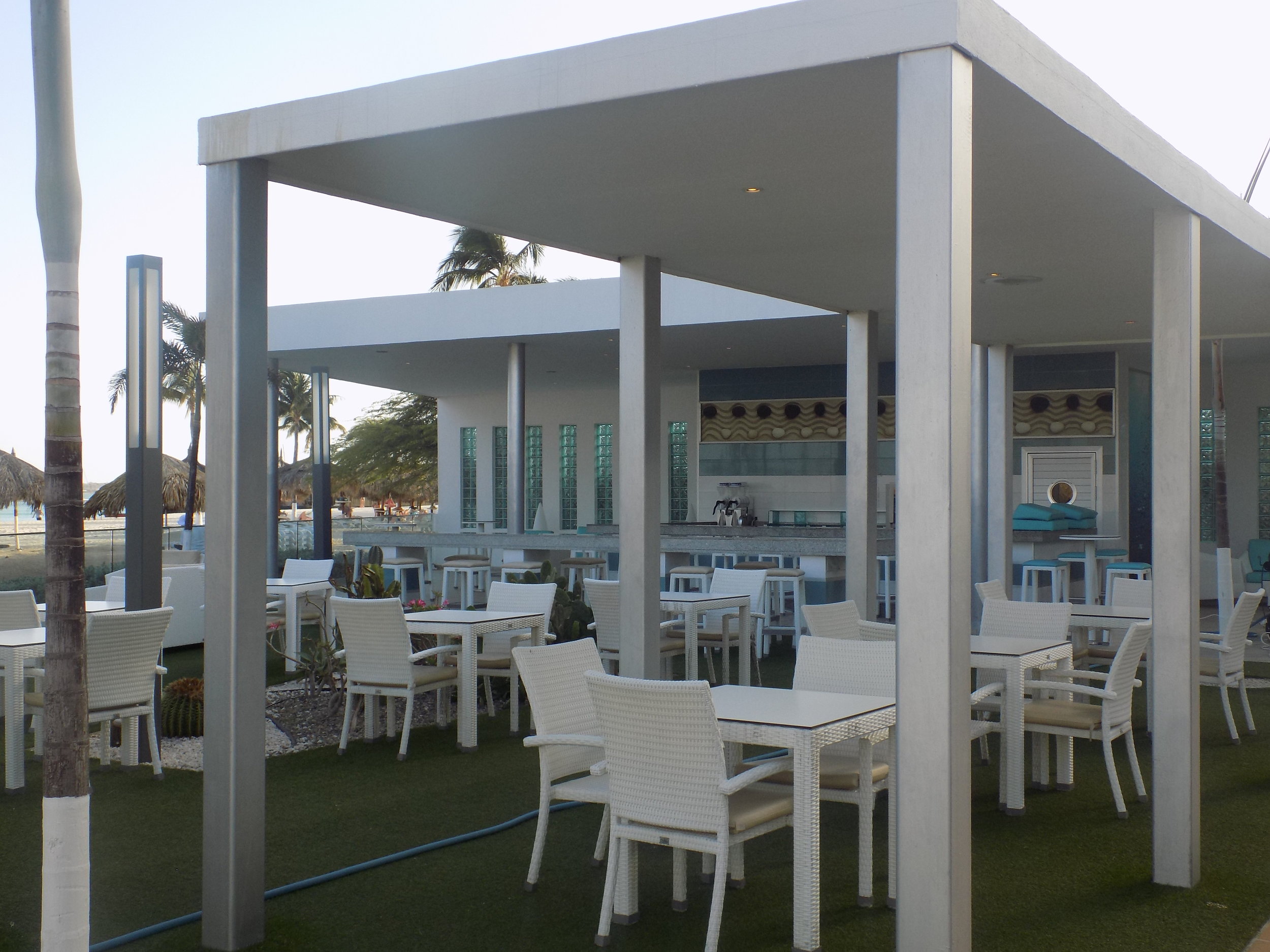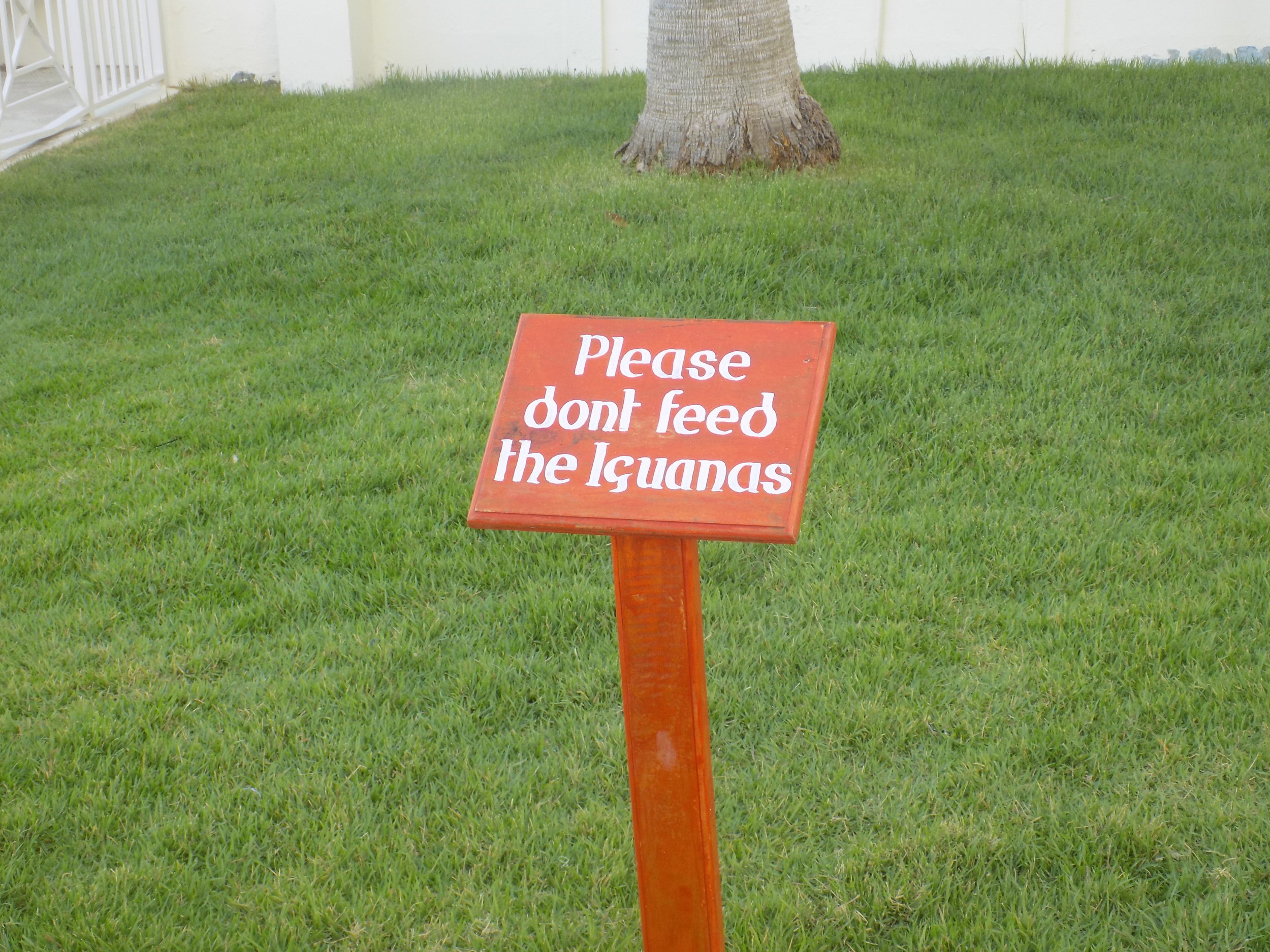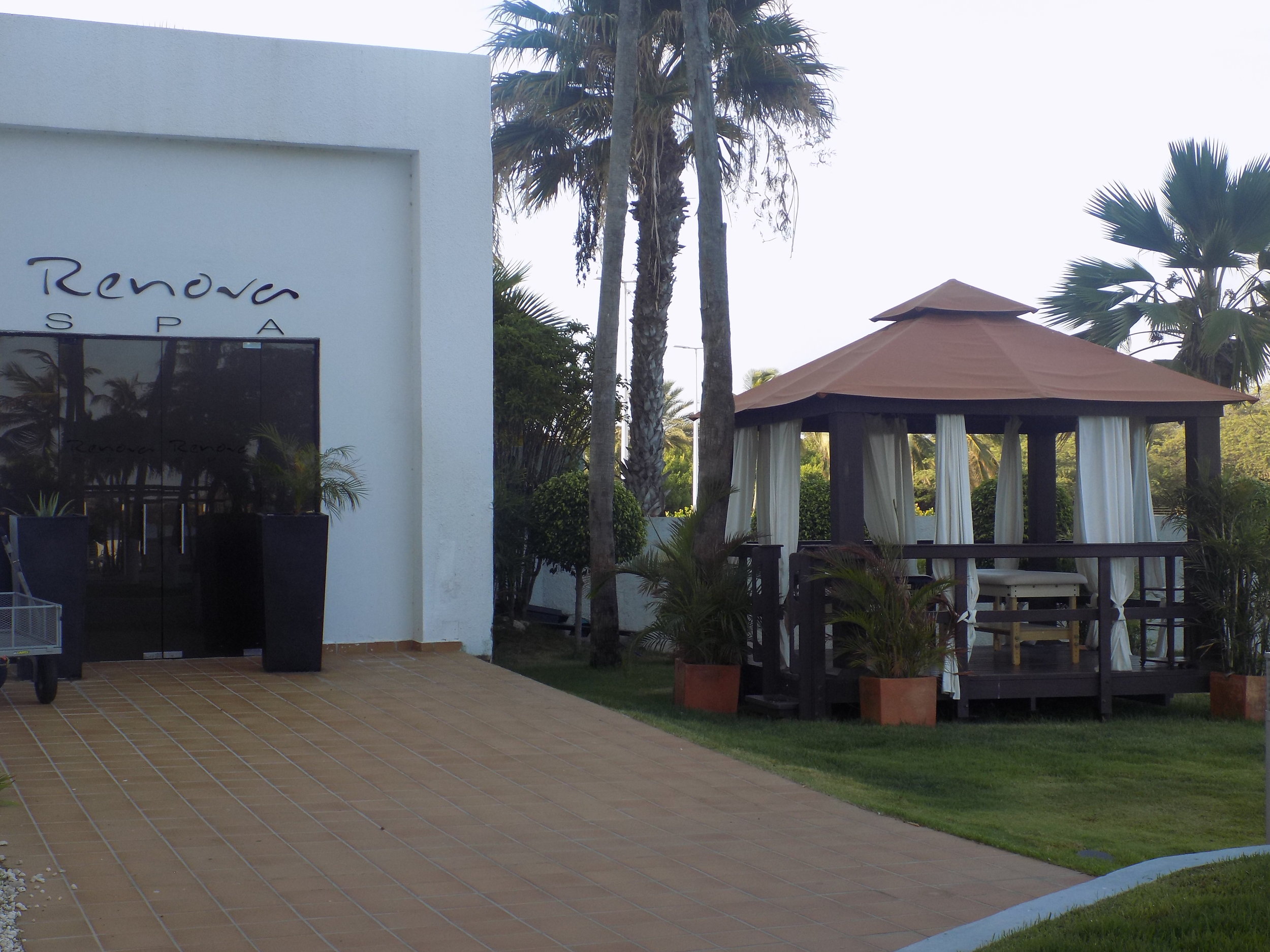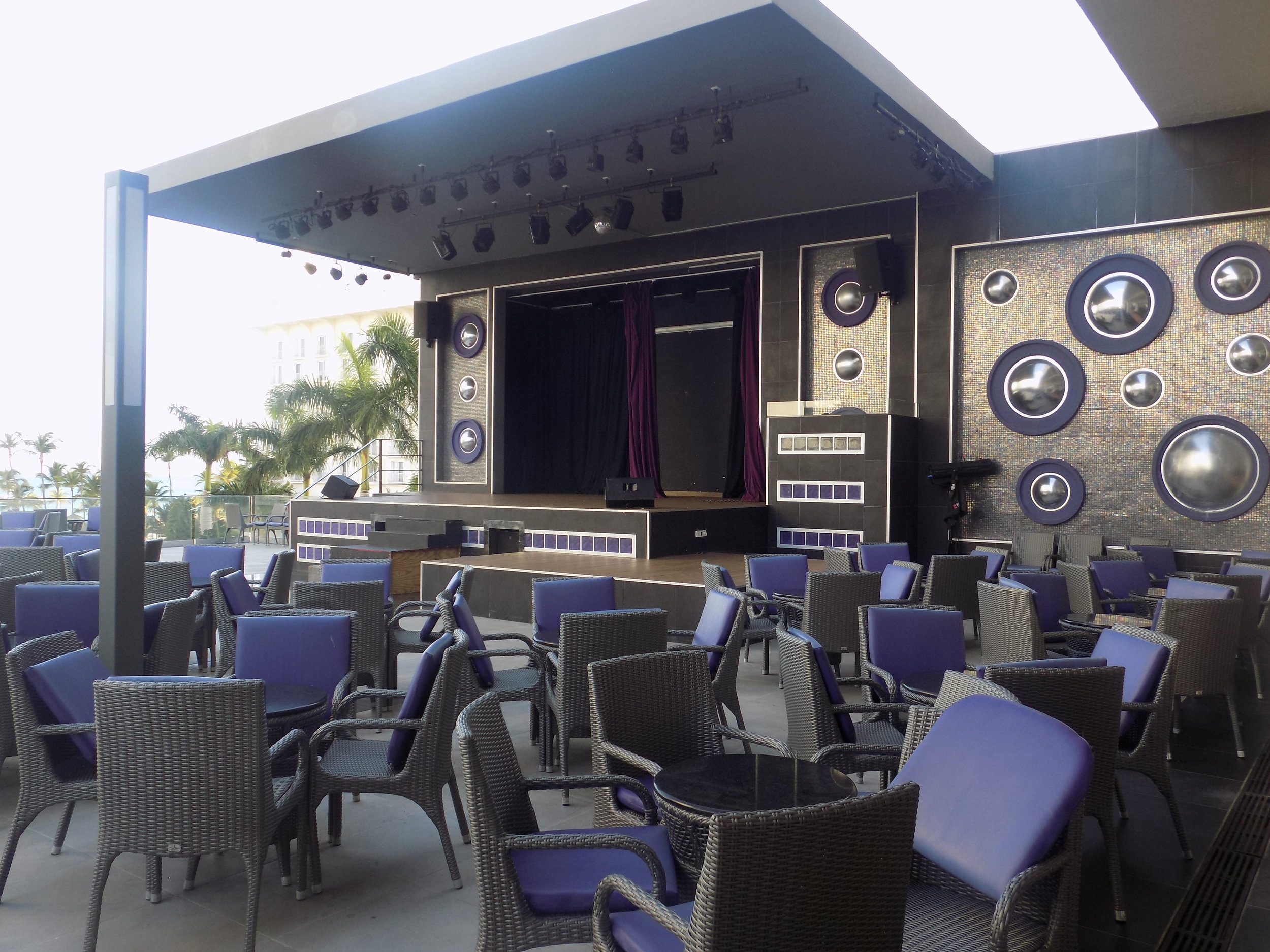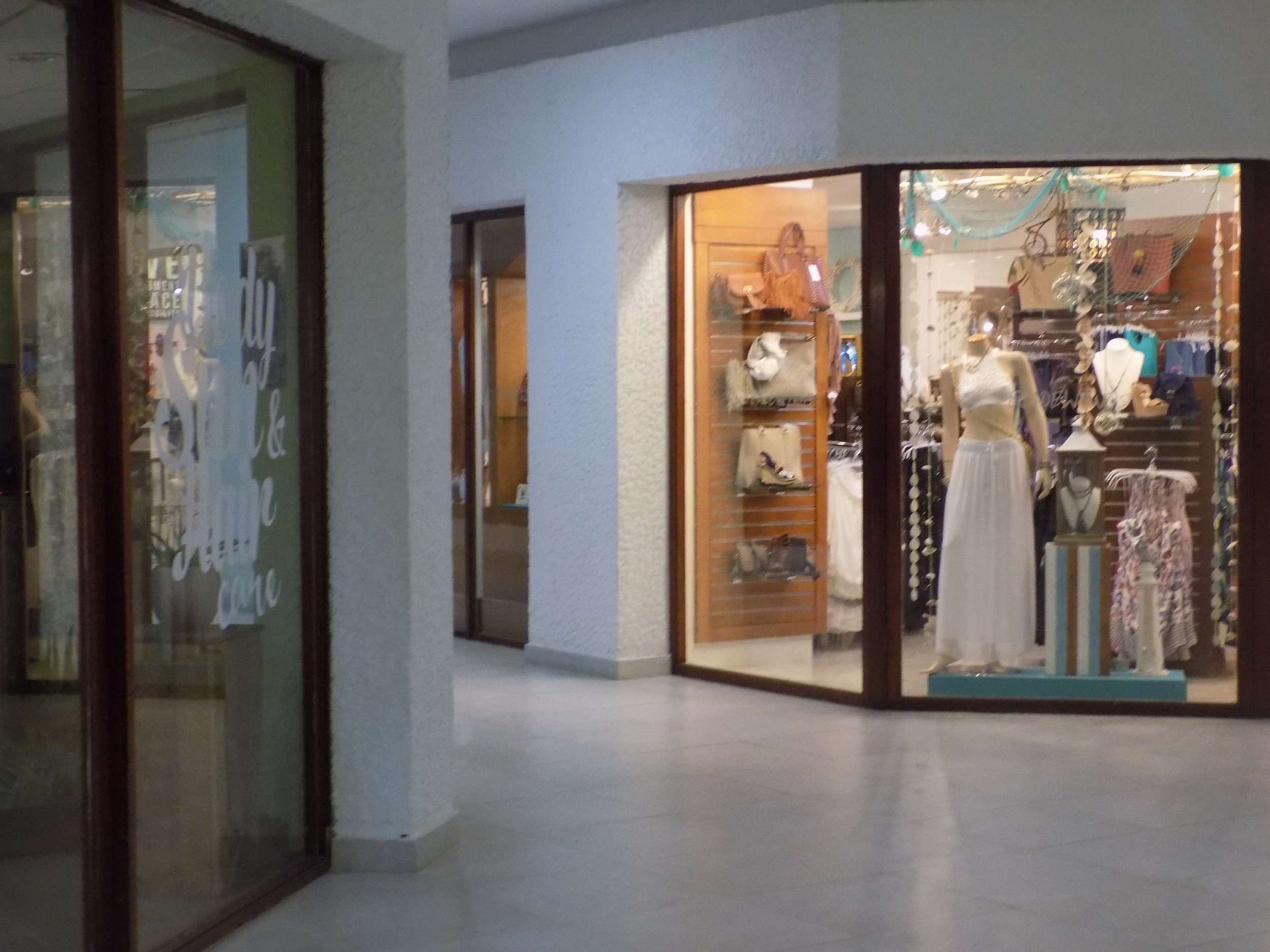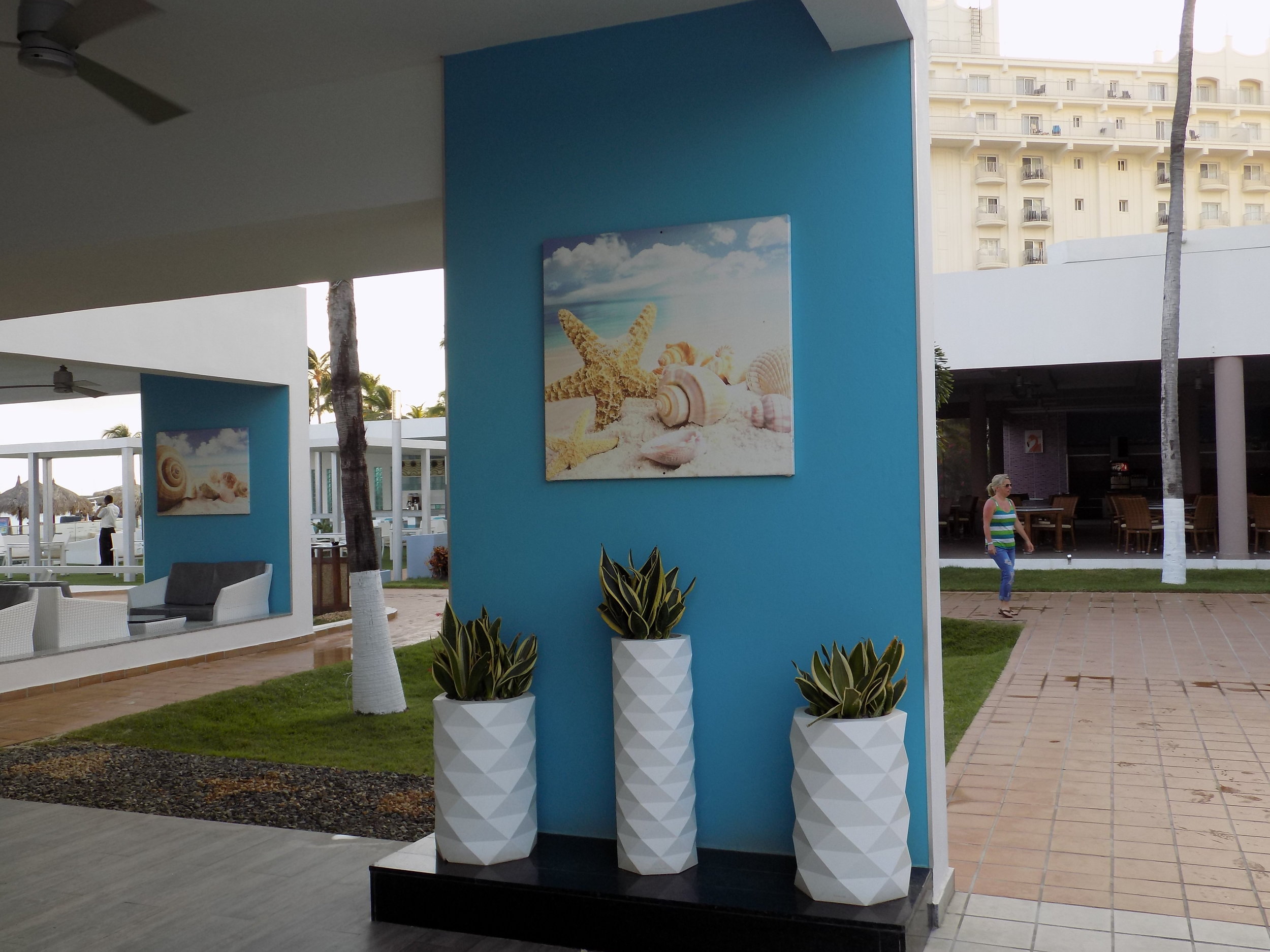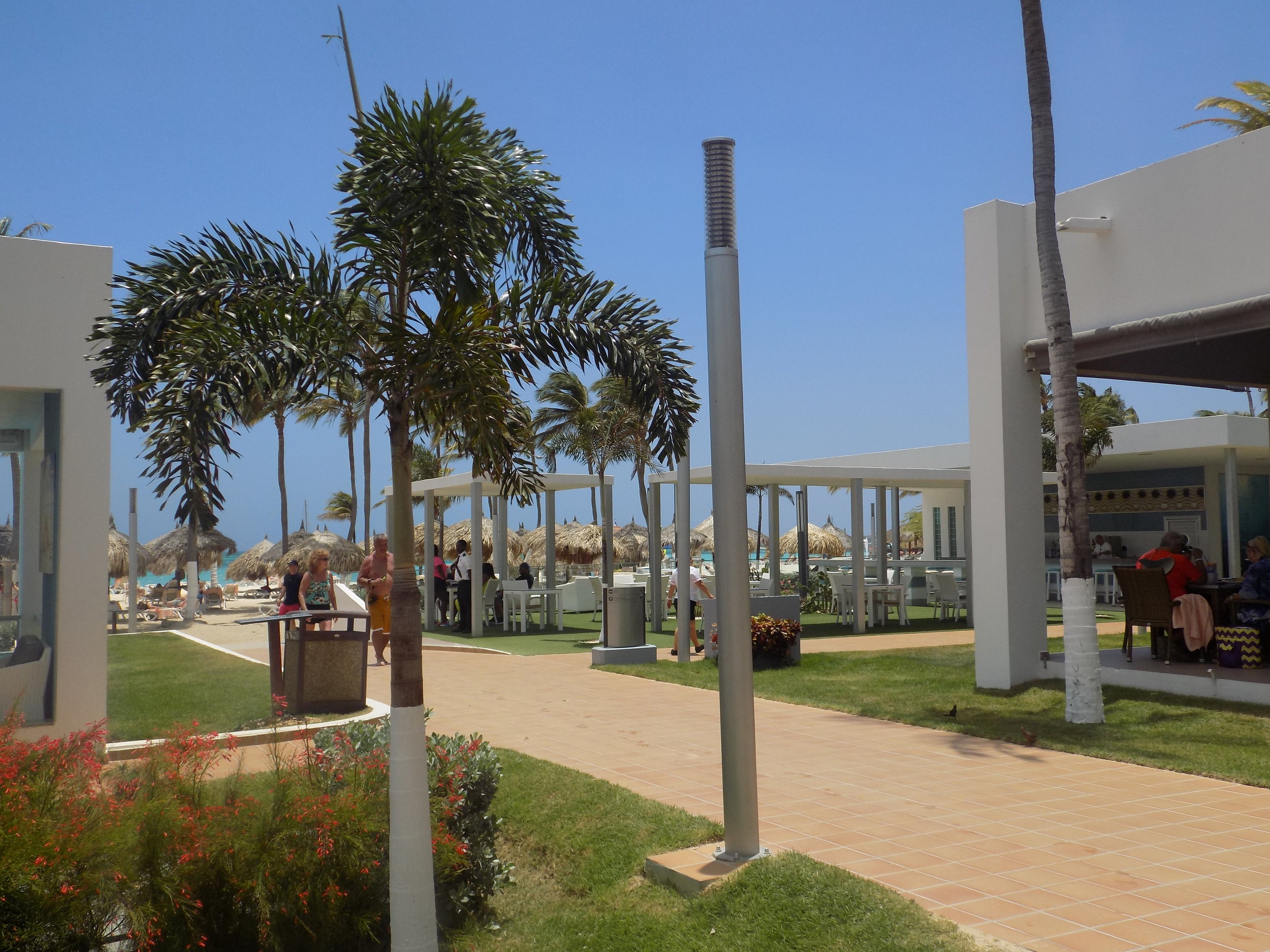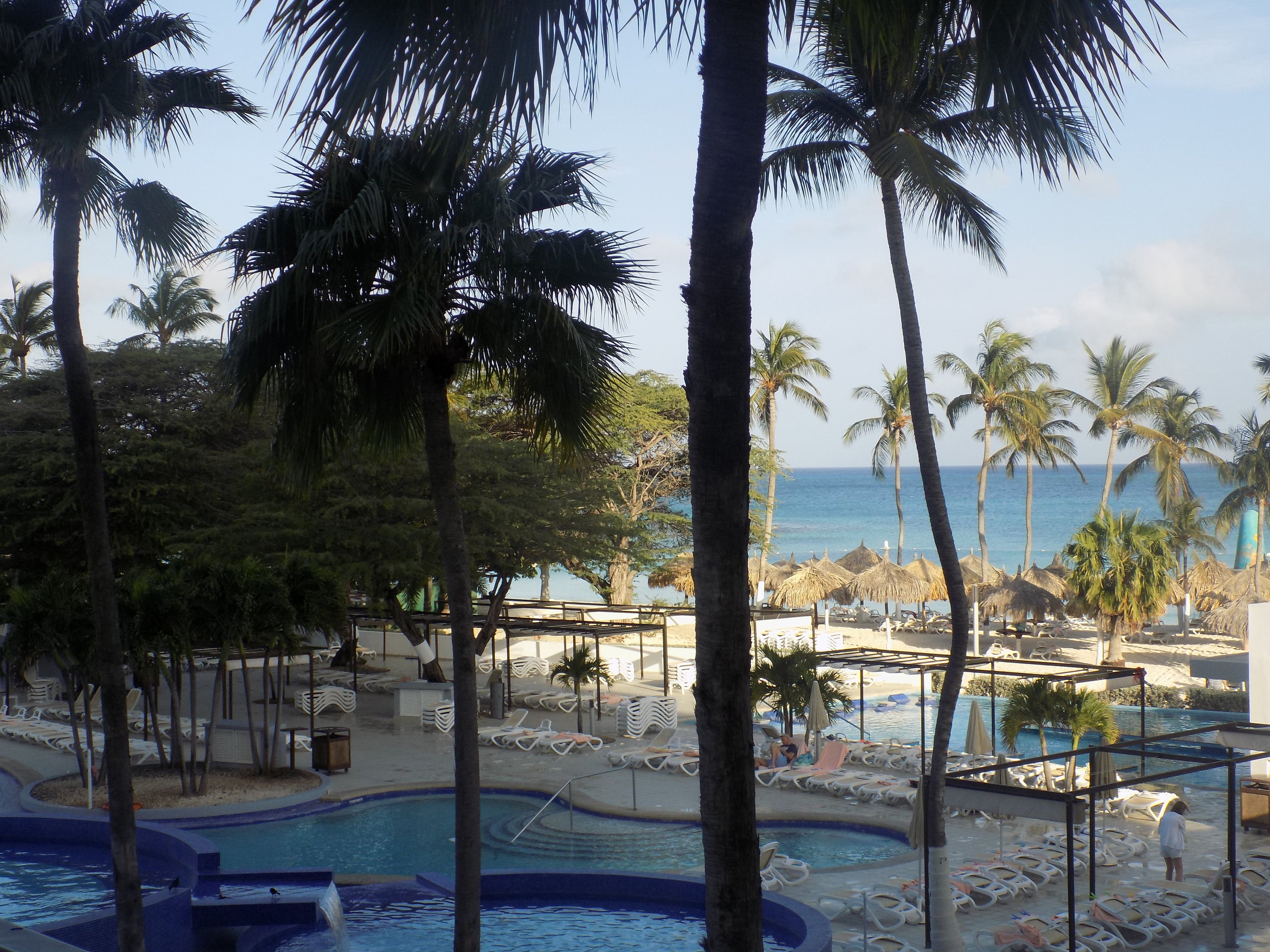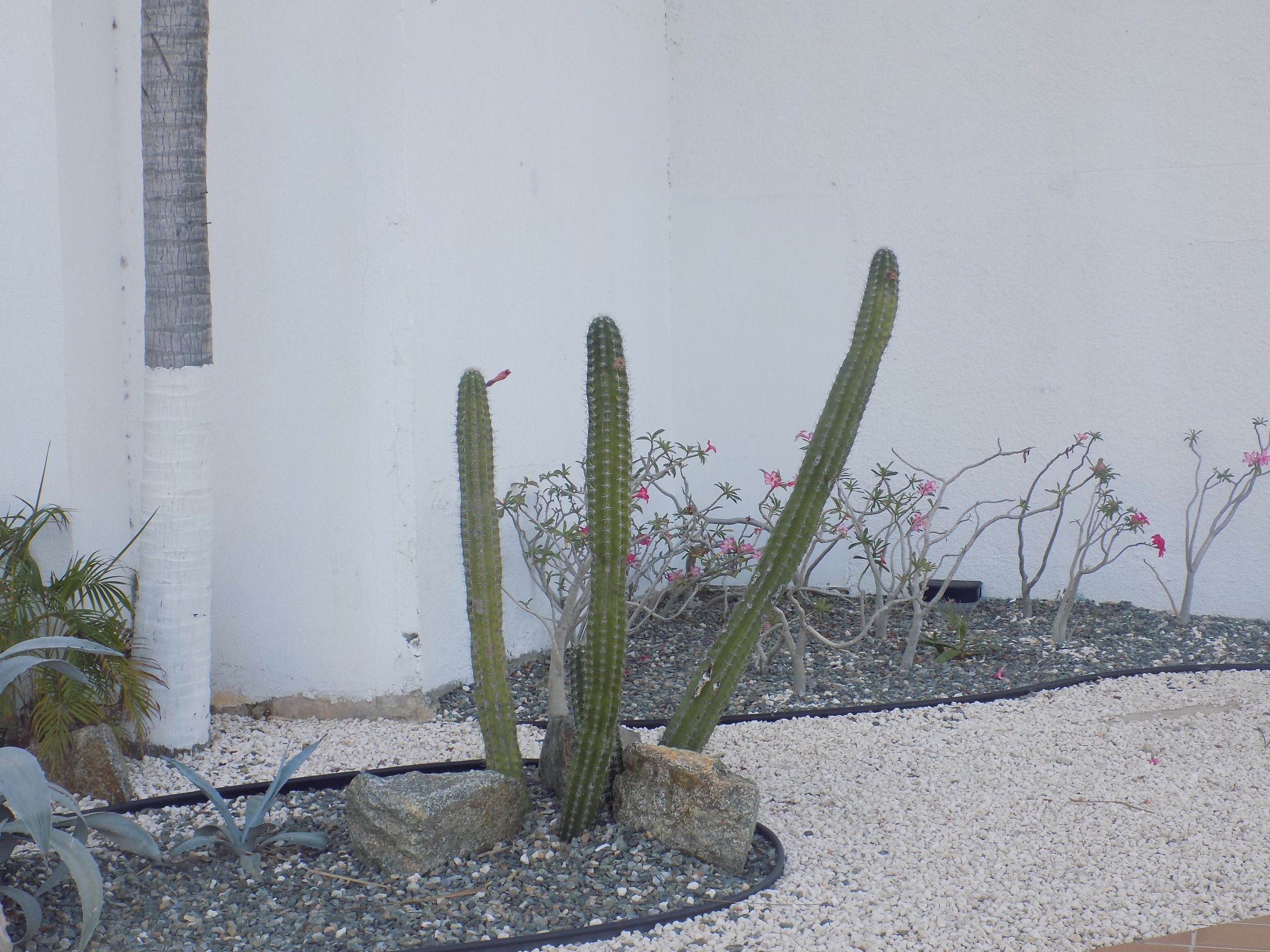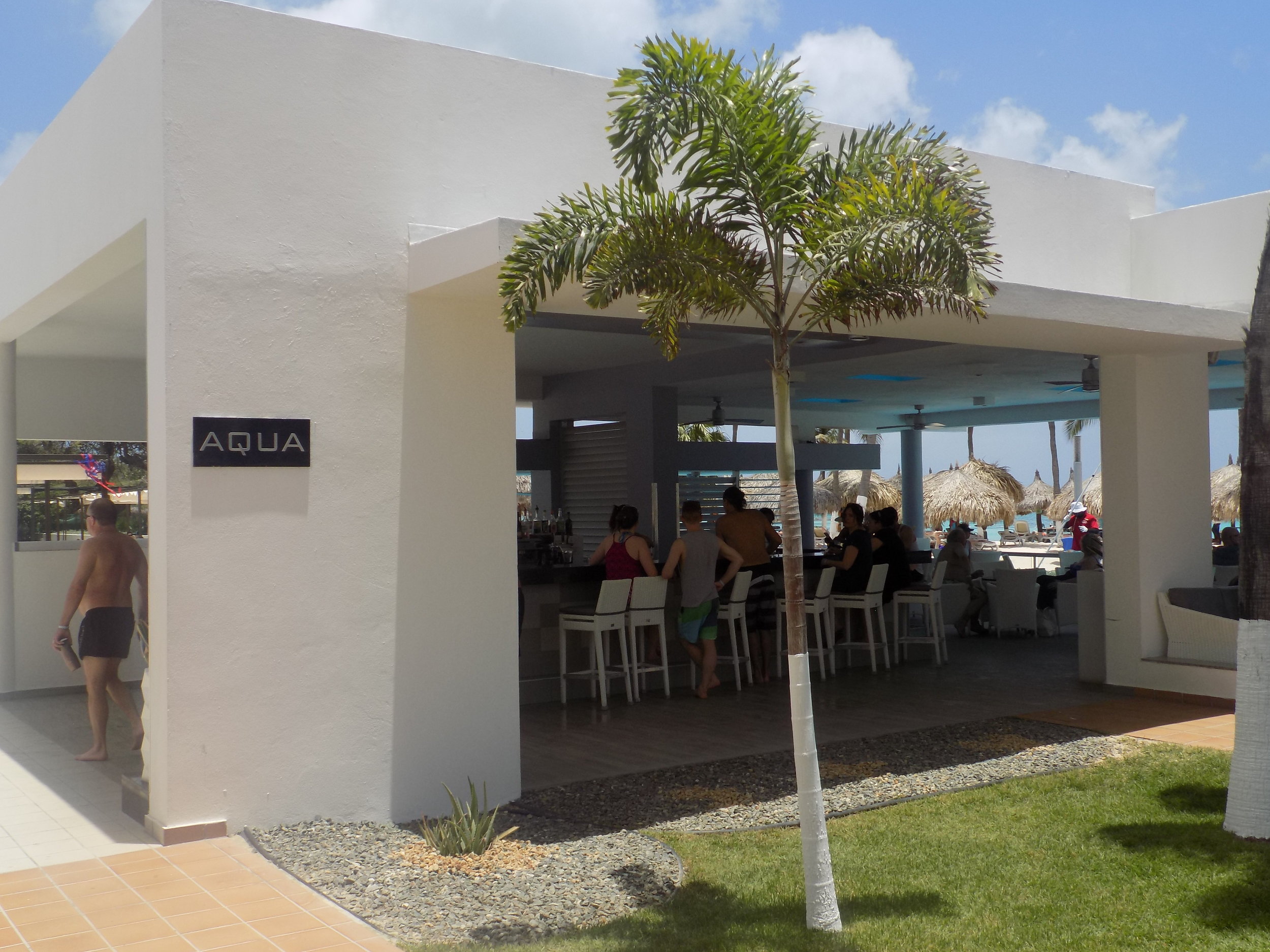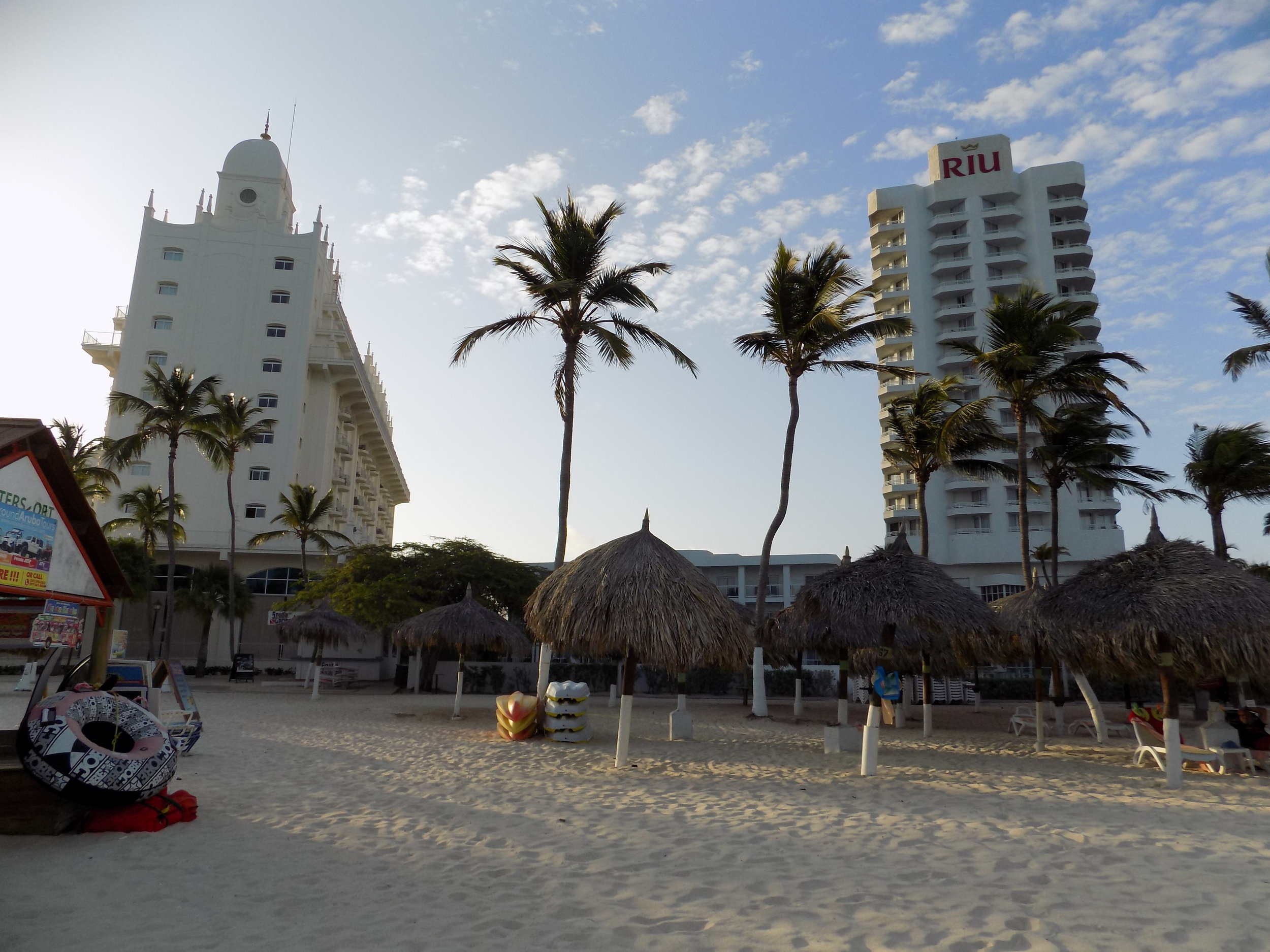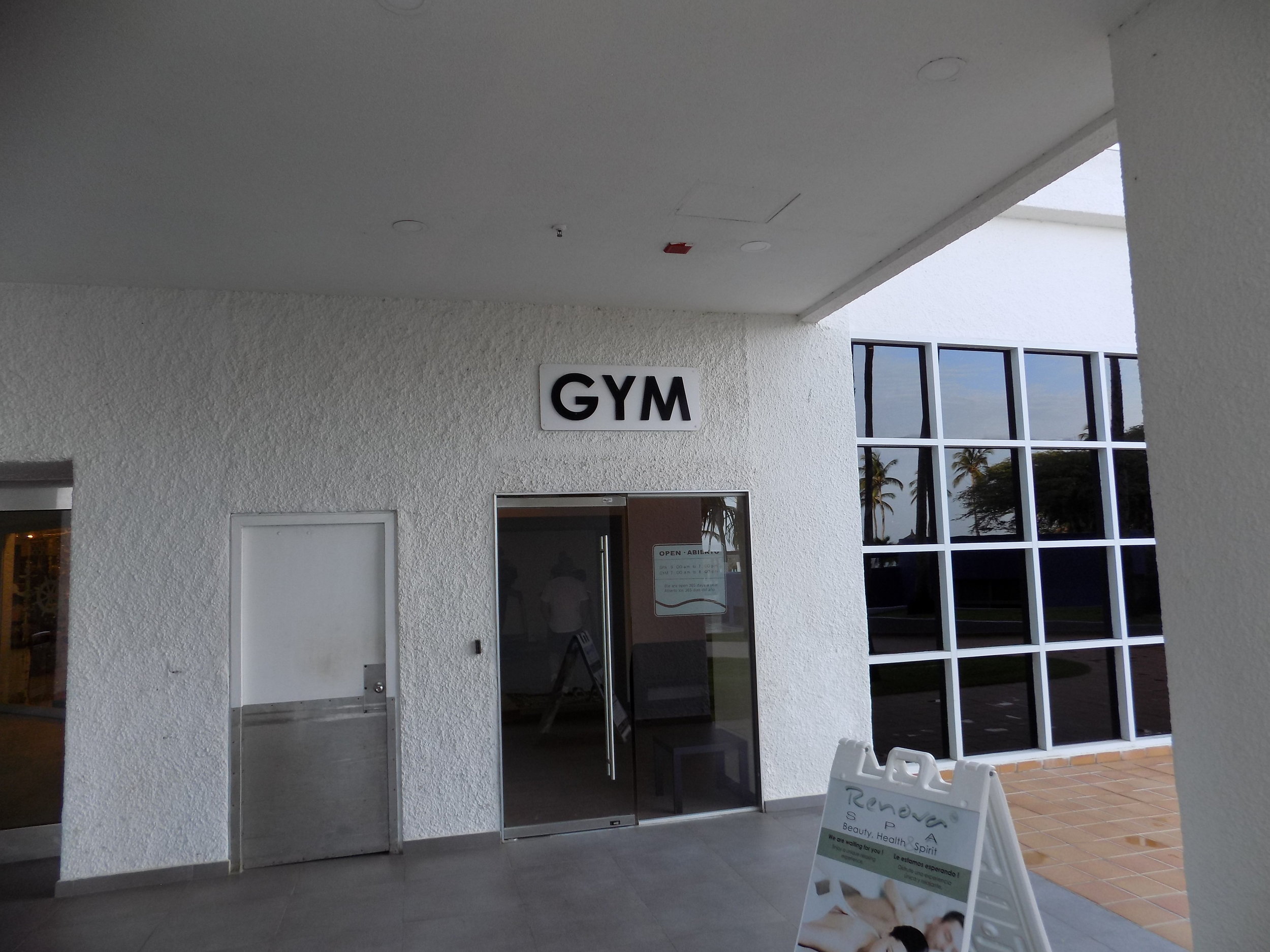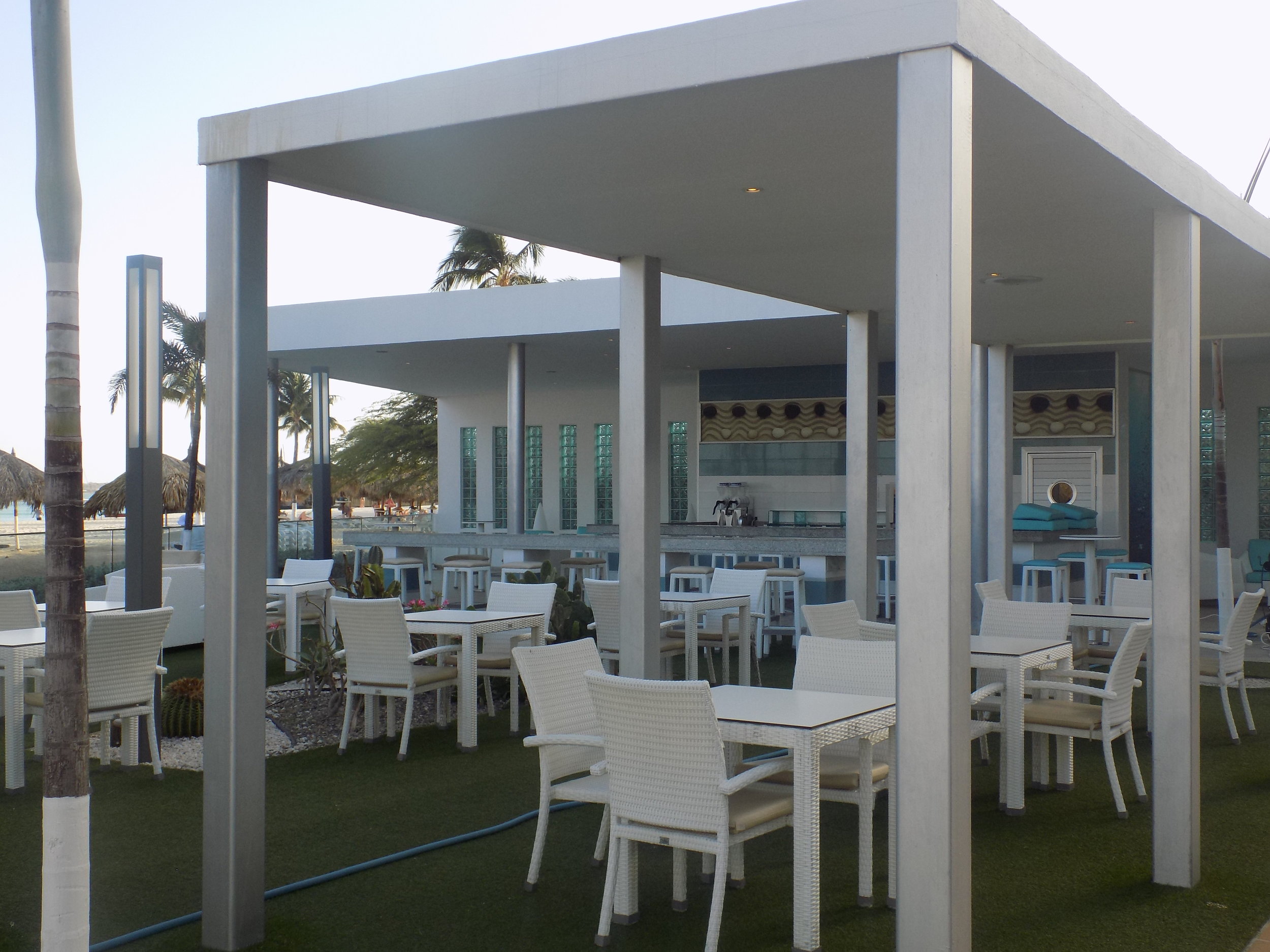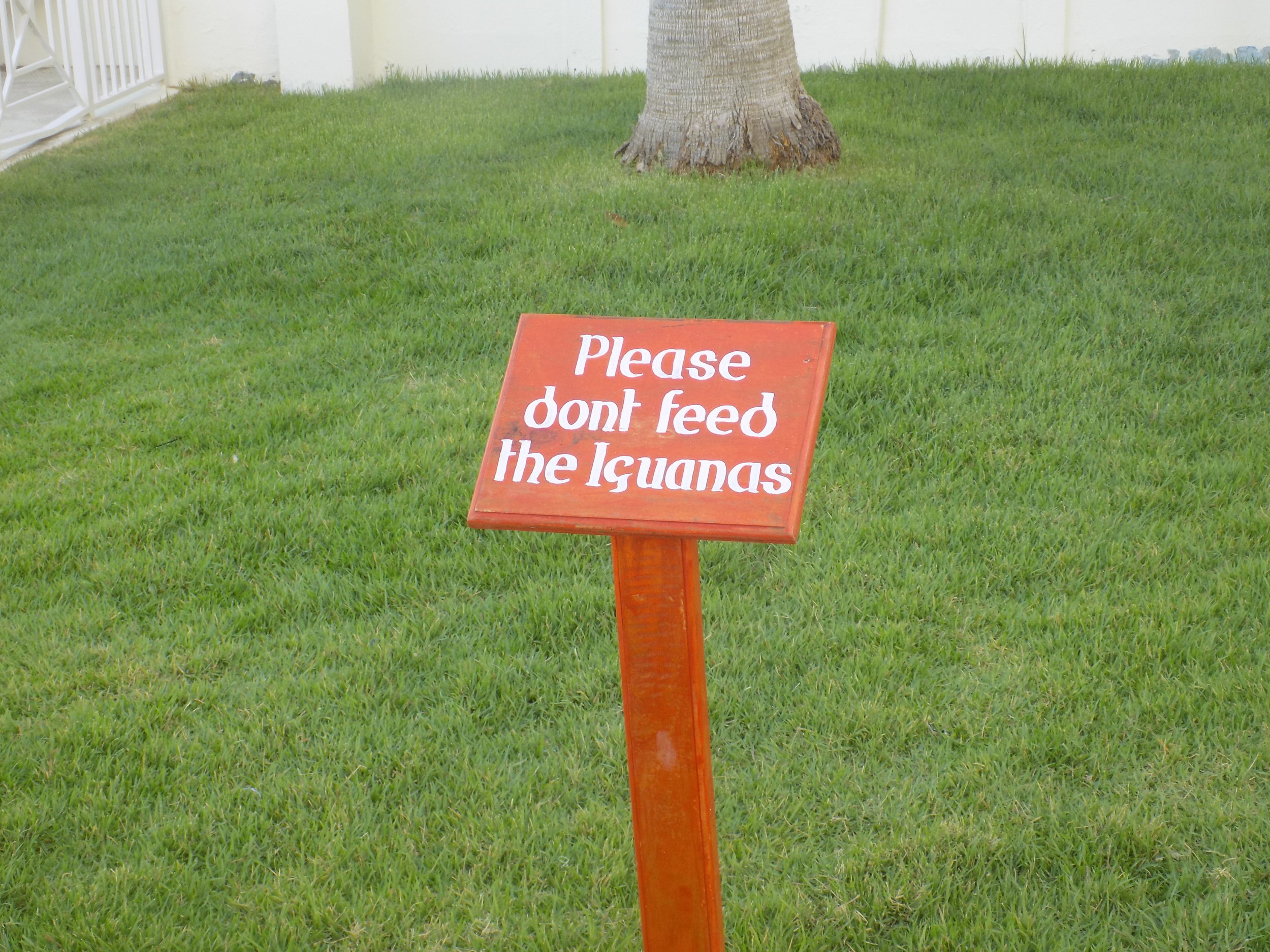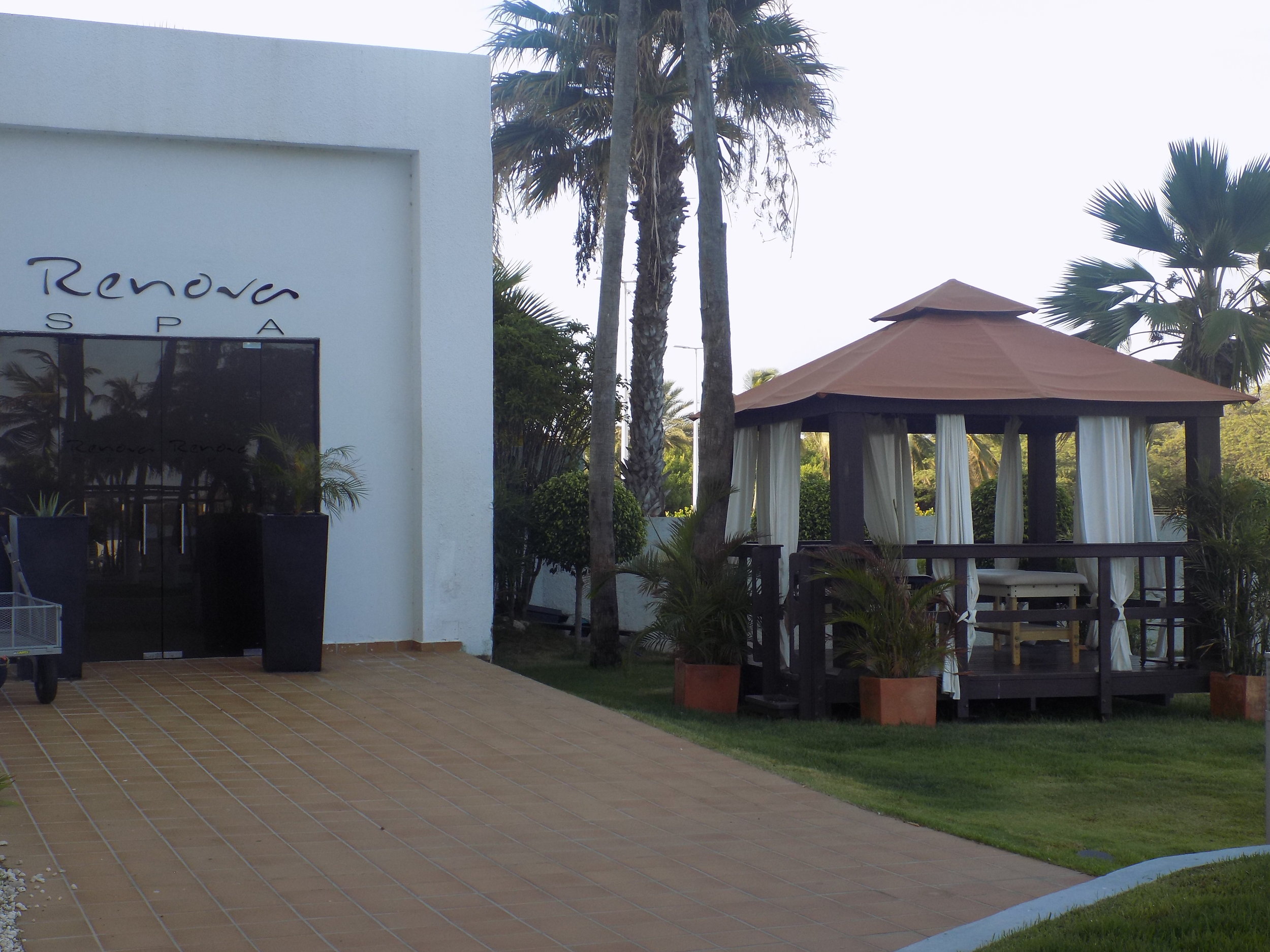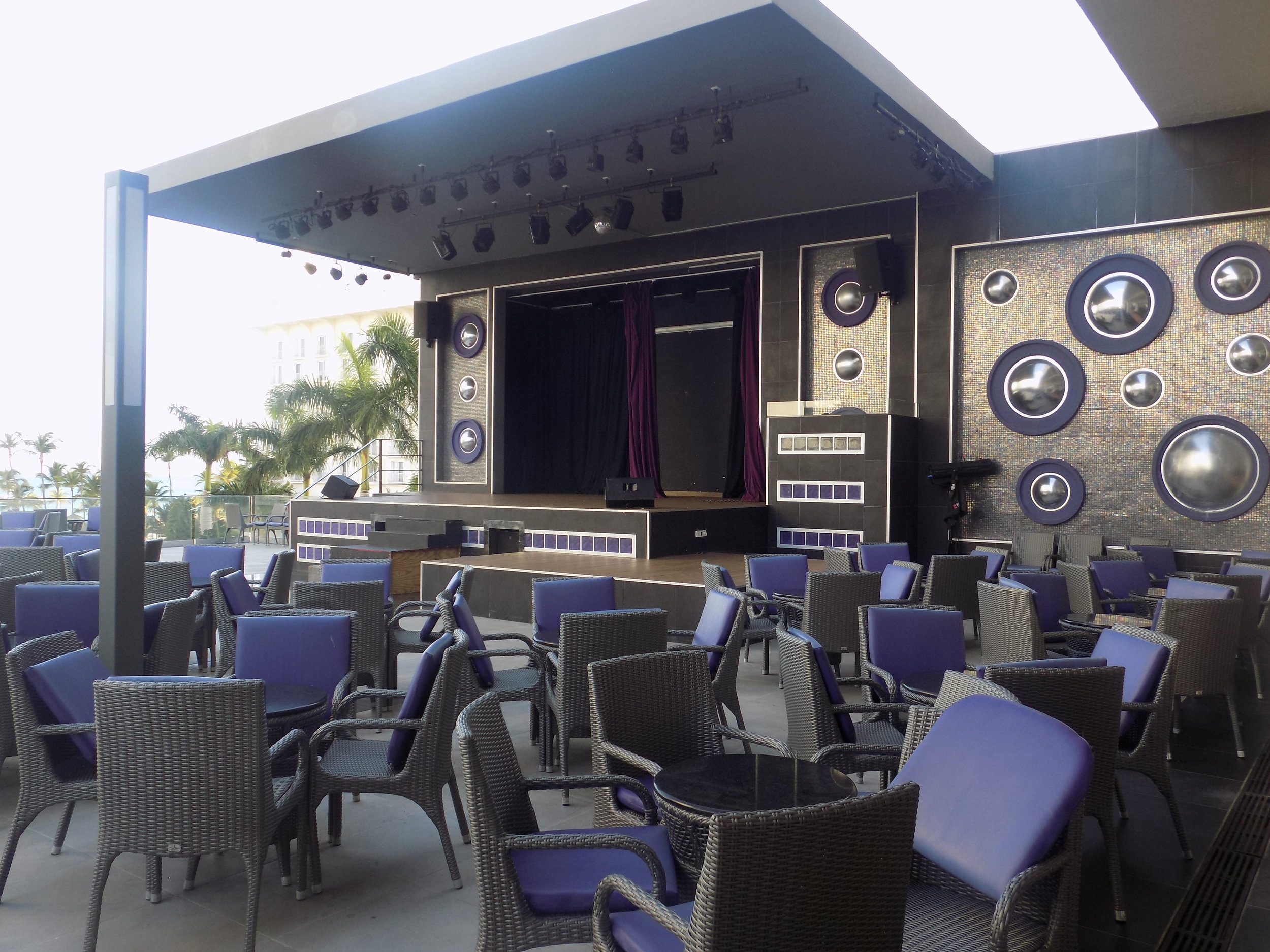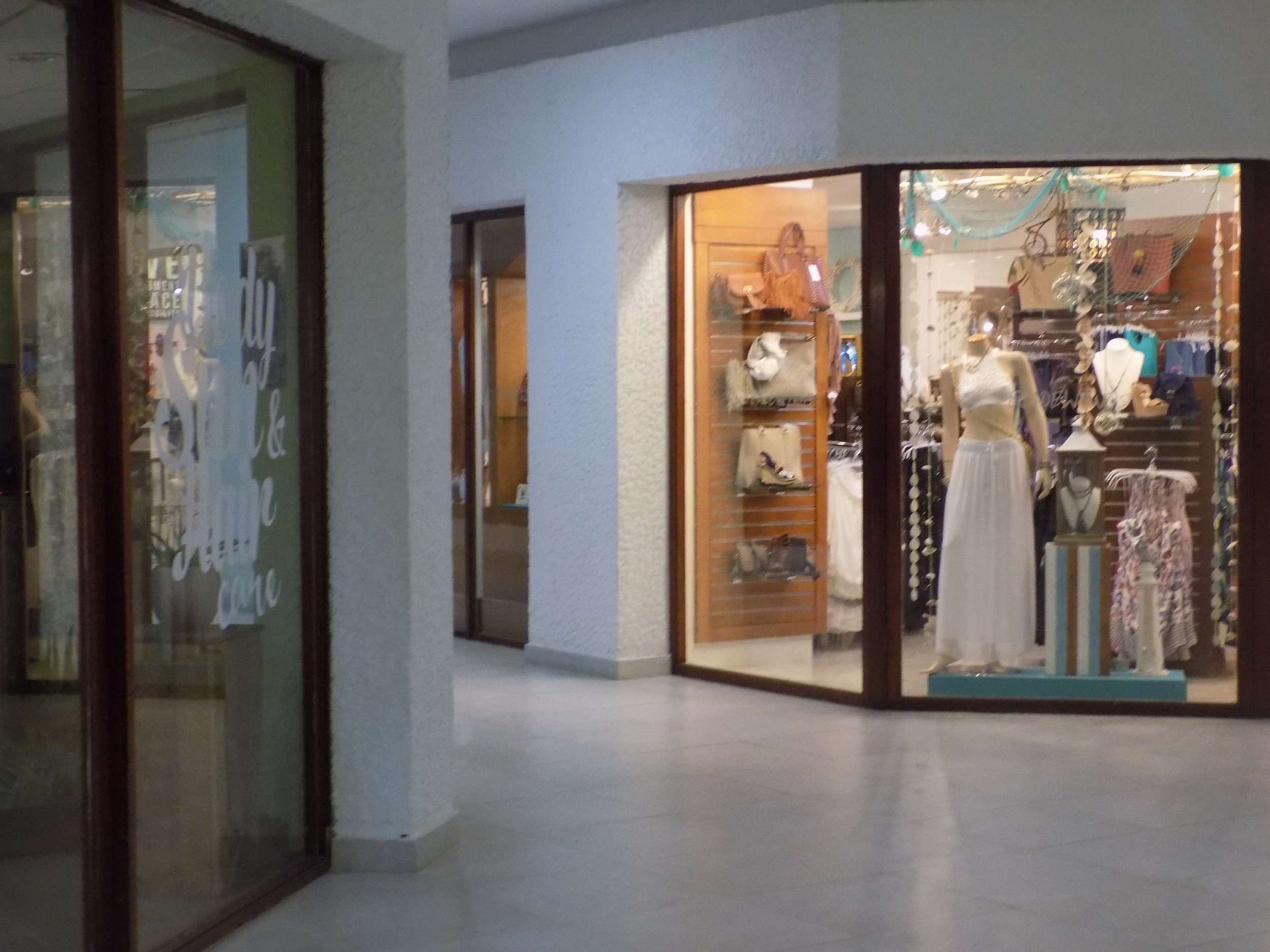 As a bonus: If you stay at RIU Palace Antillas, you also have access to the RIU Palace Aruba sister resort. Please be warned, the other resort is family-friendly and will have children. BUTTTT, their facilities appear much nicer! Look at the lobby and surrounding pics. We were a bit jealous.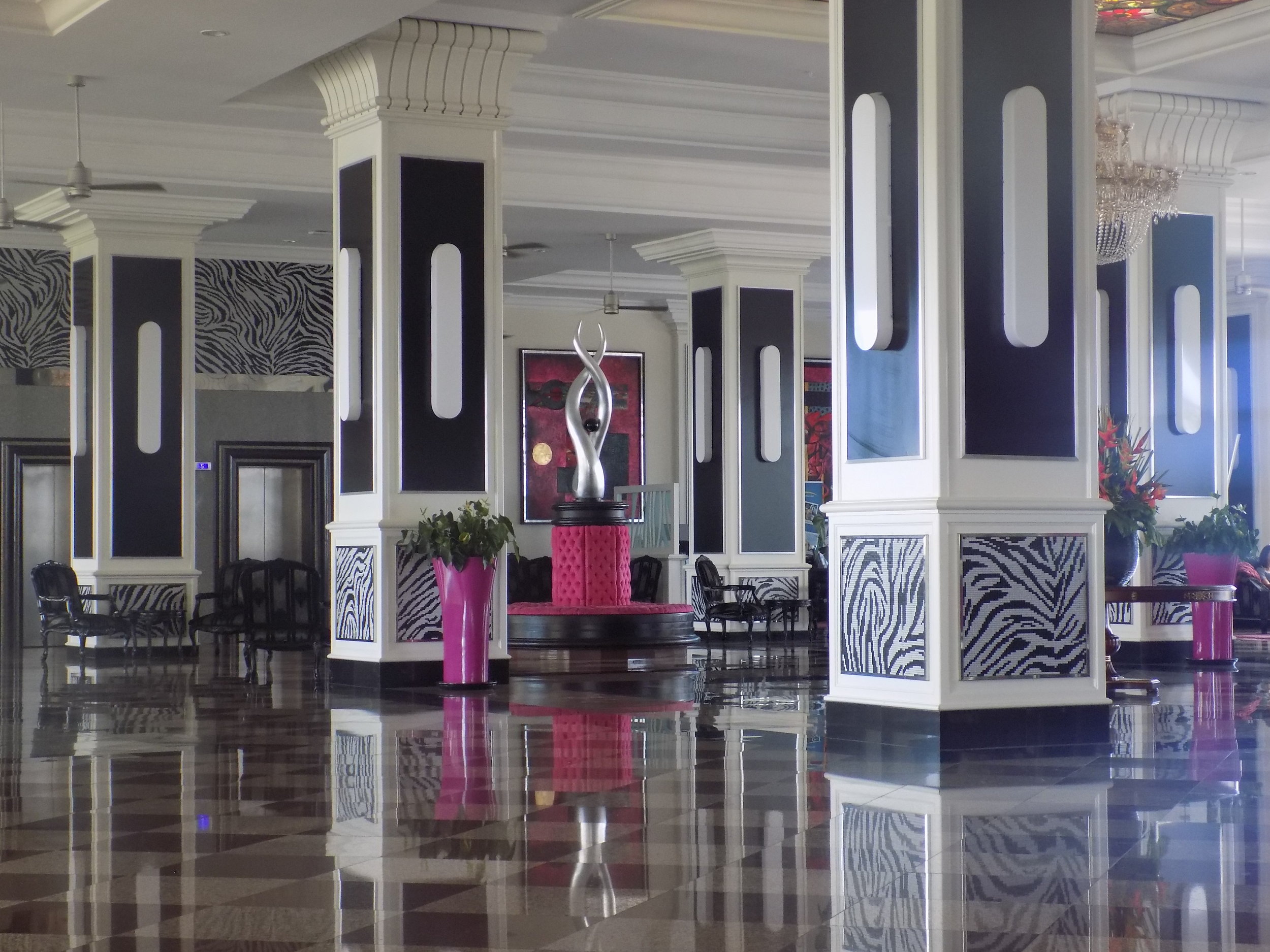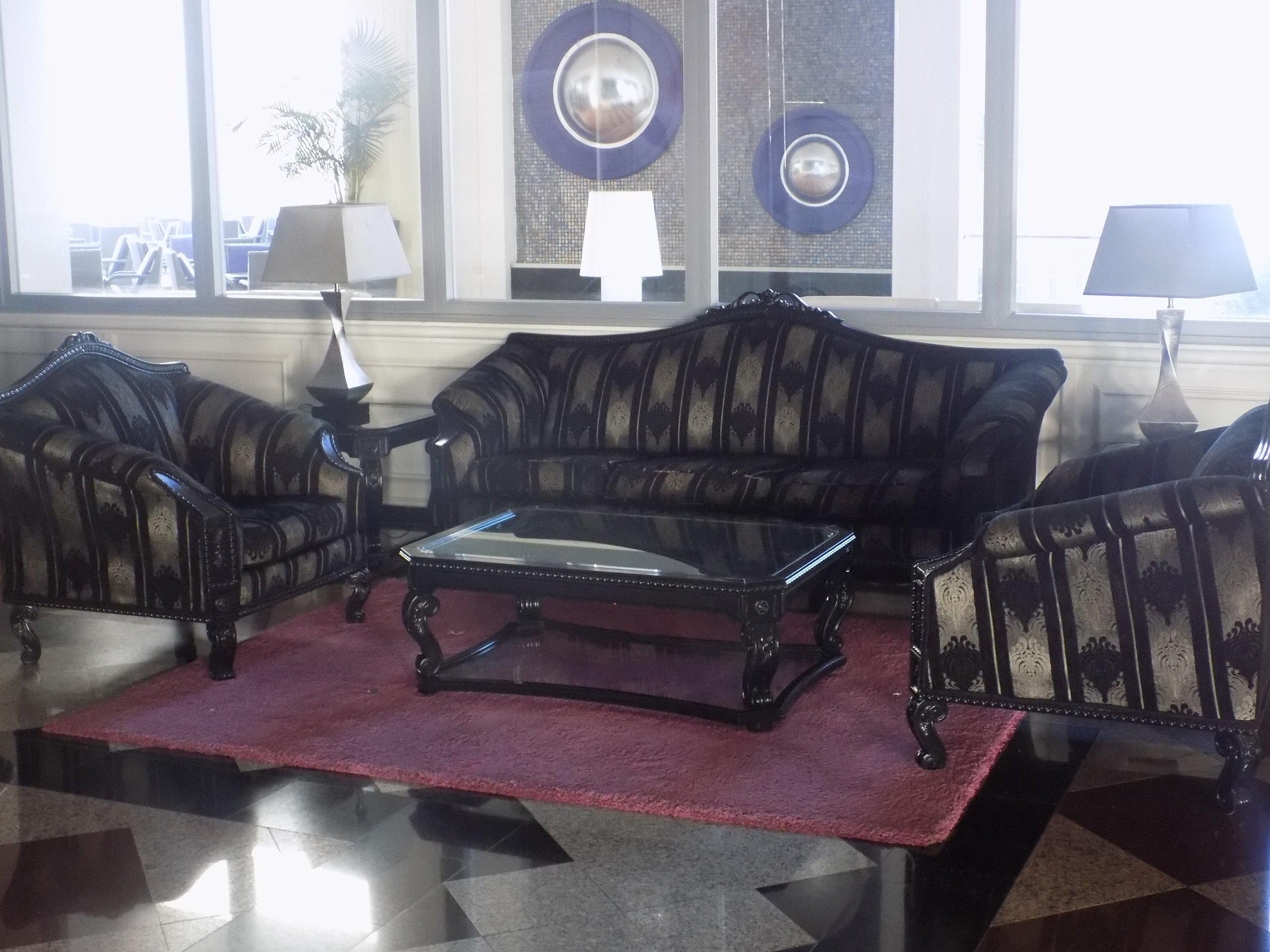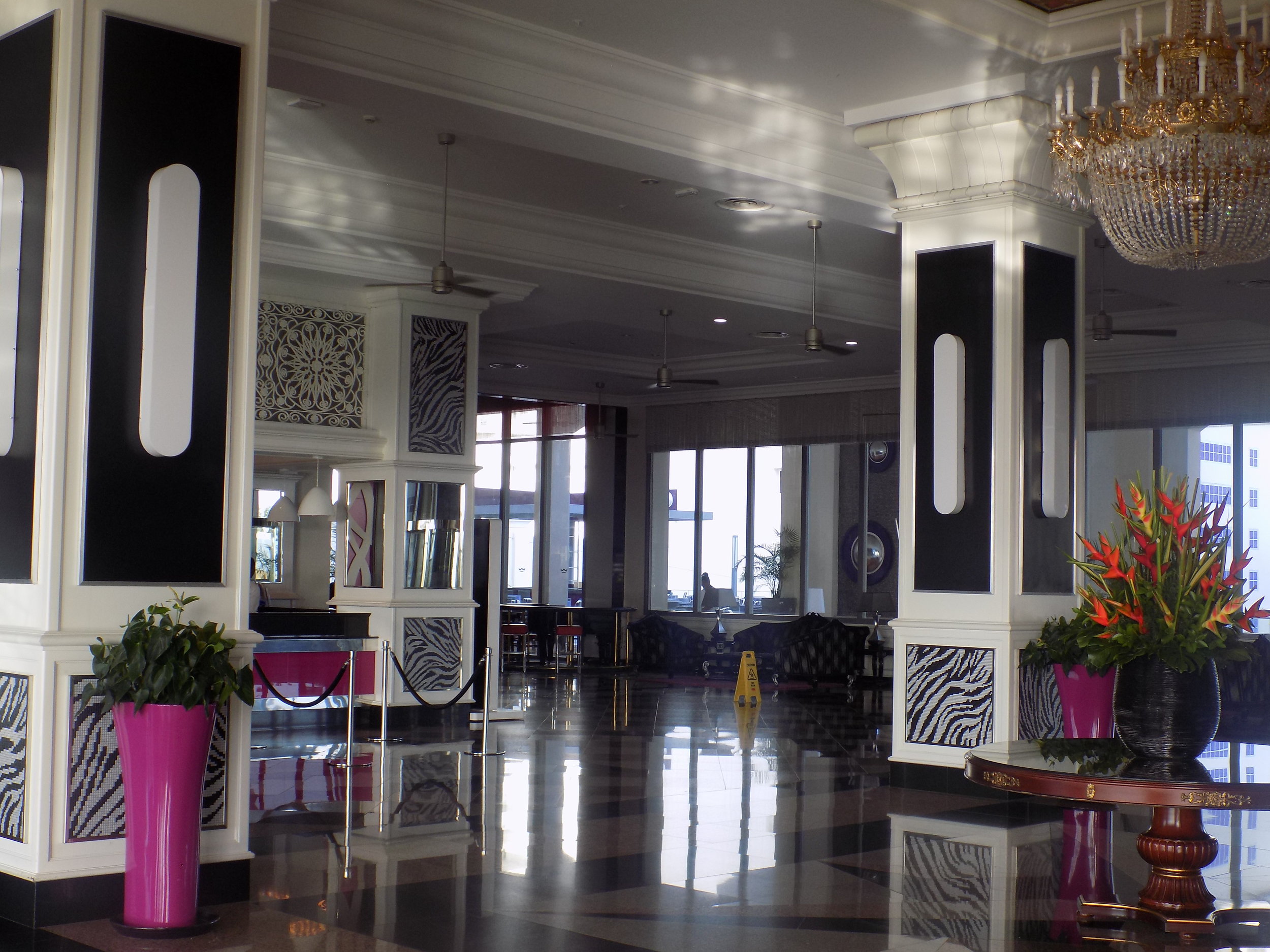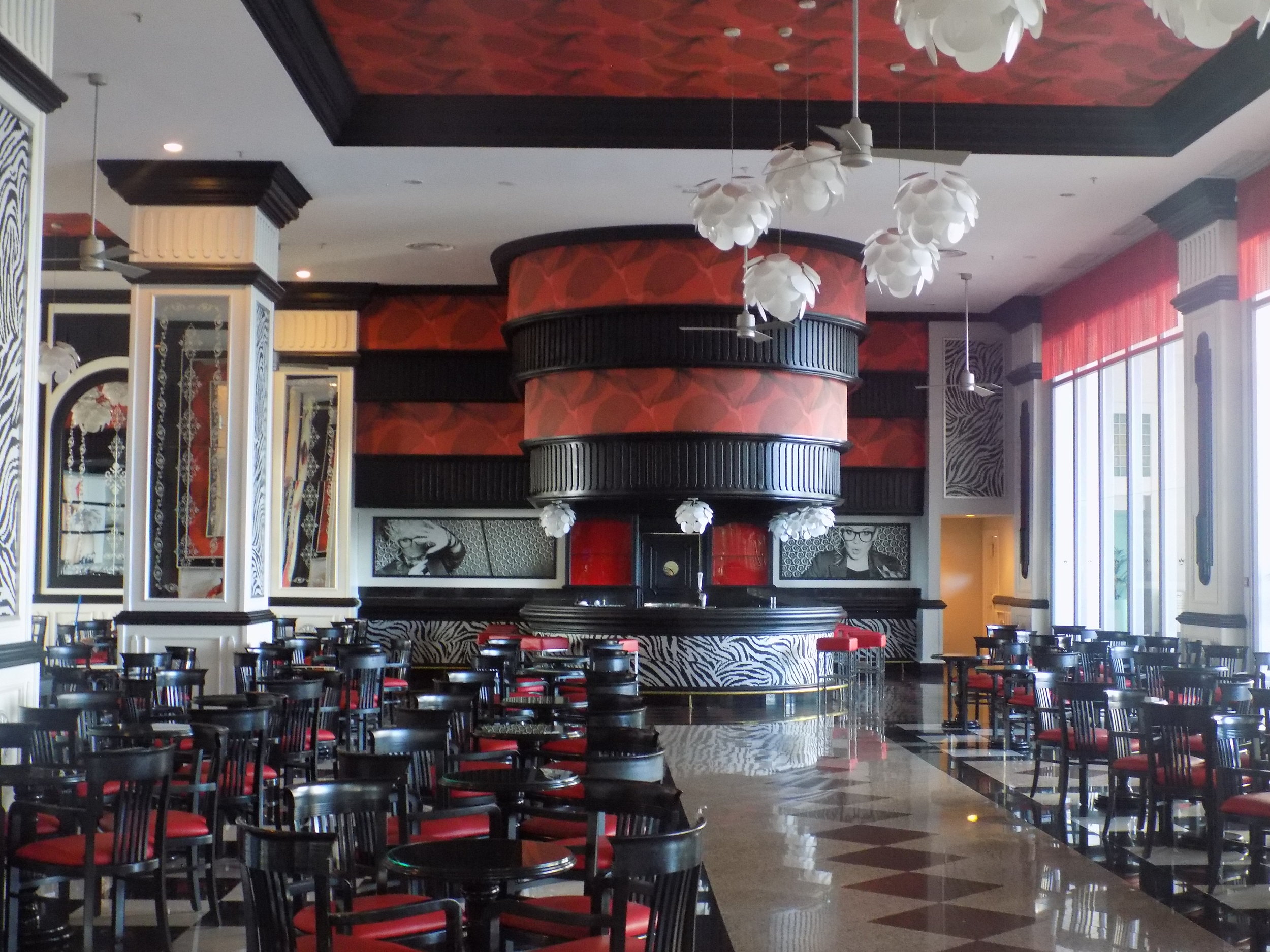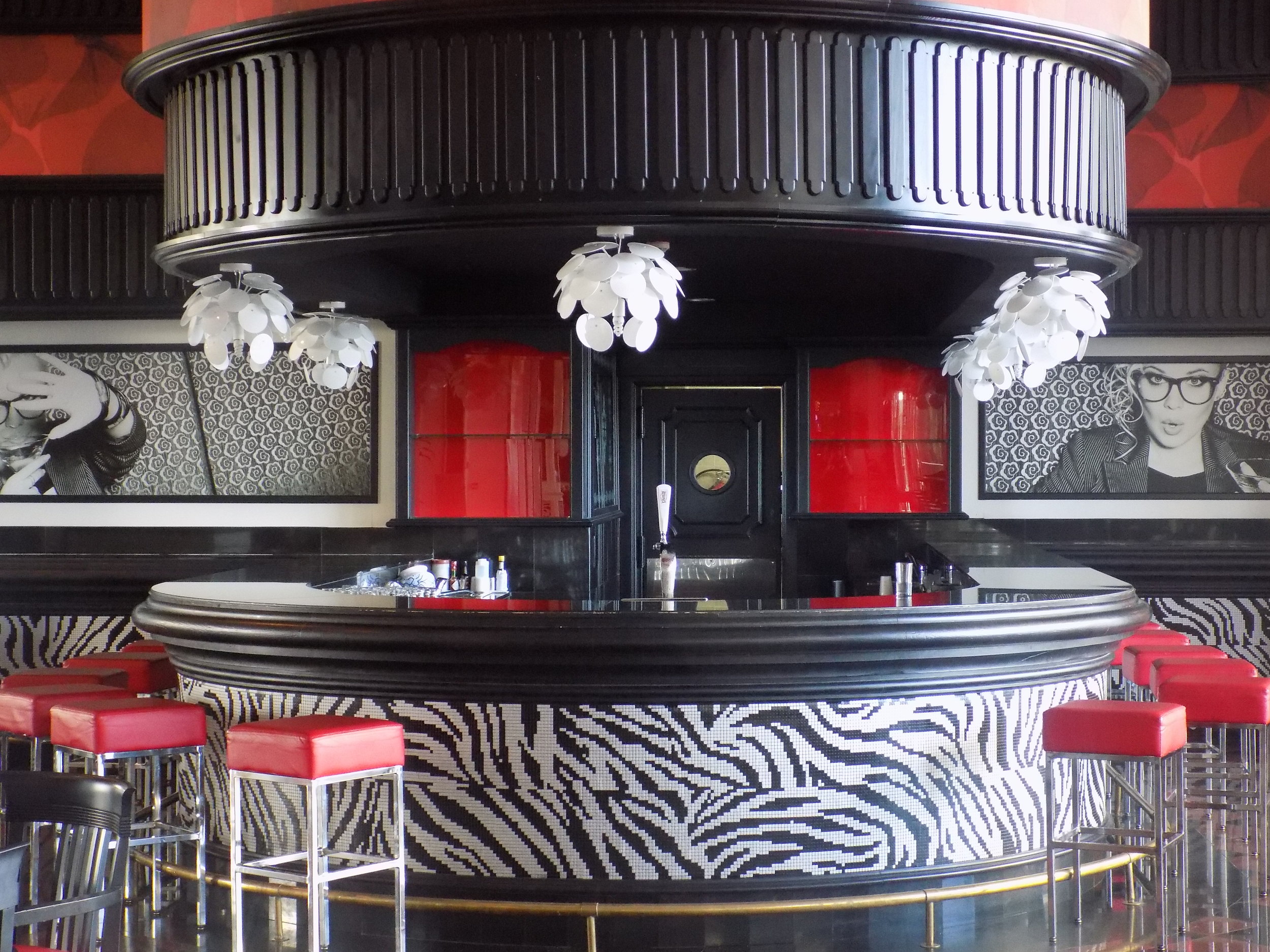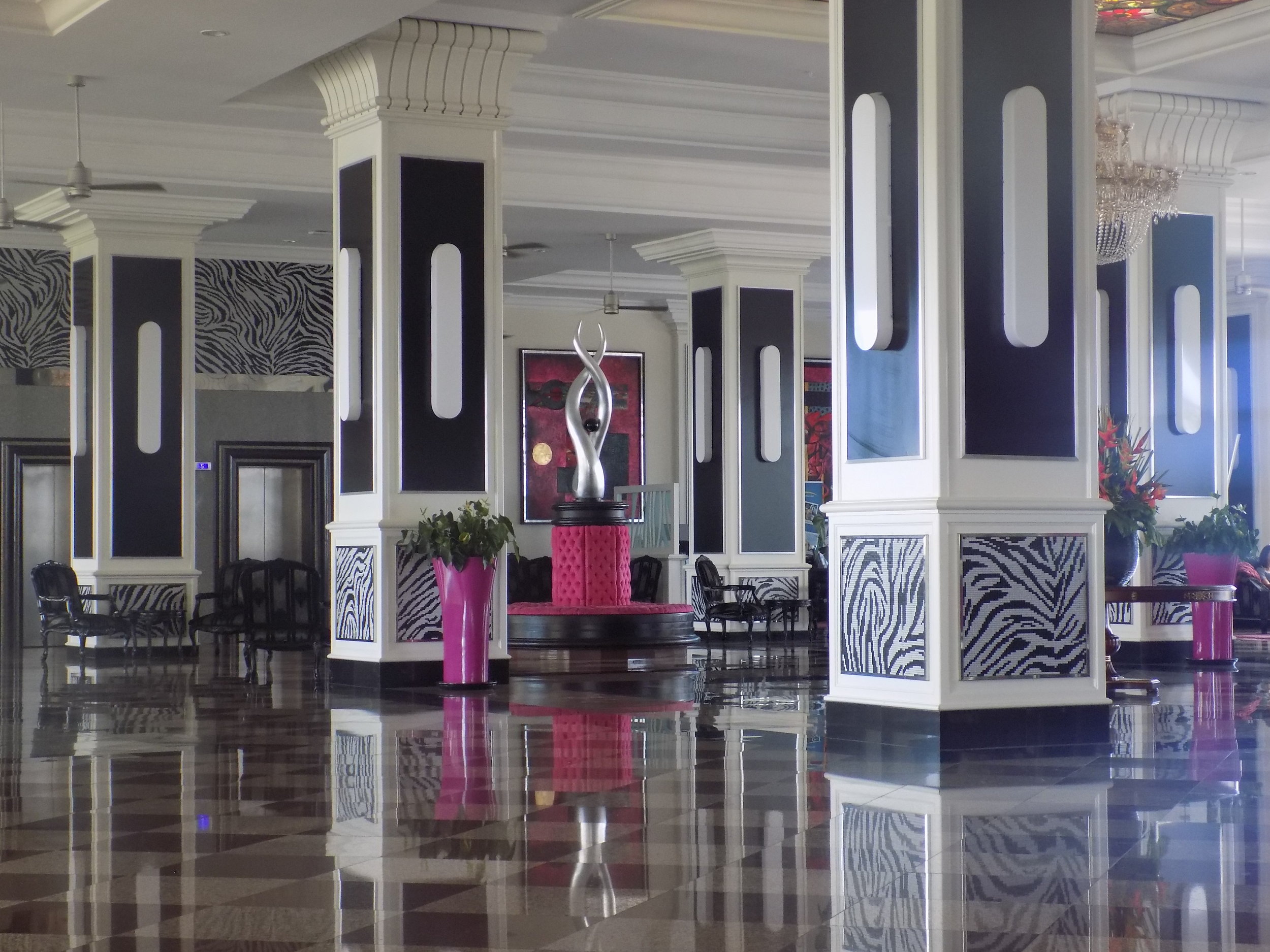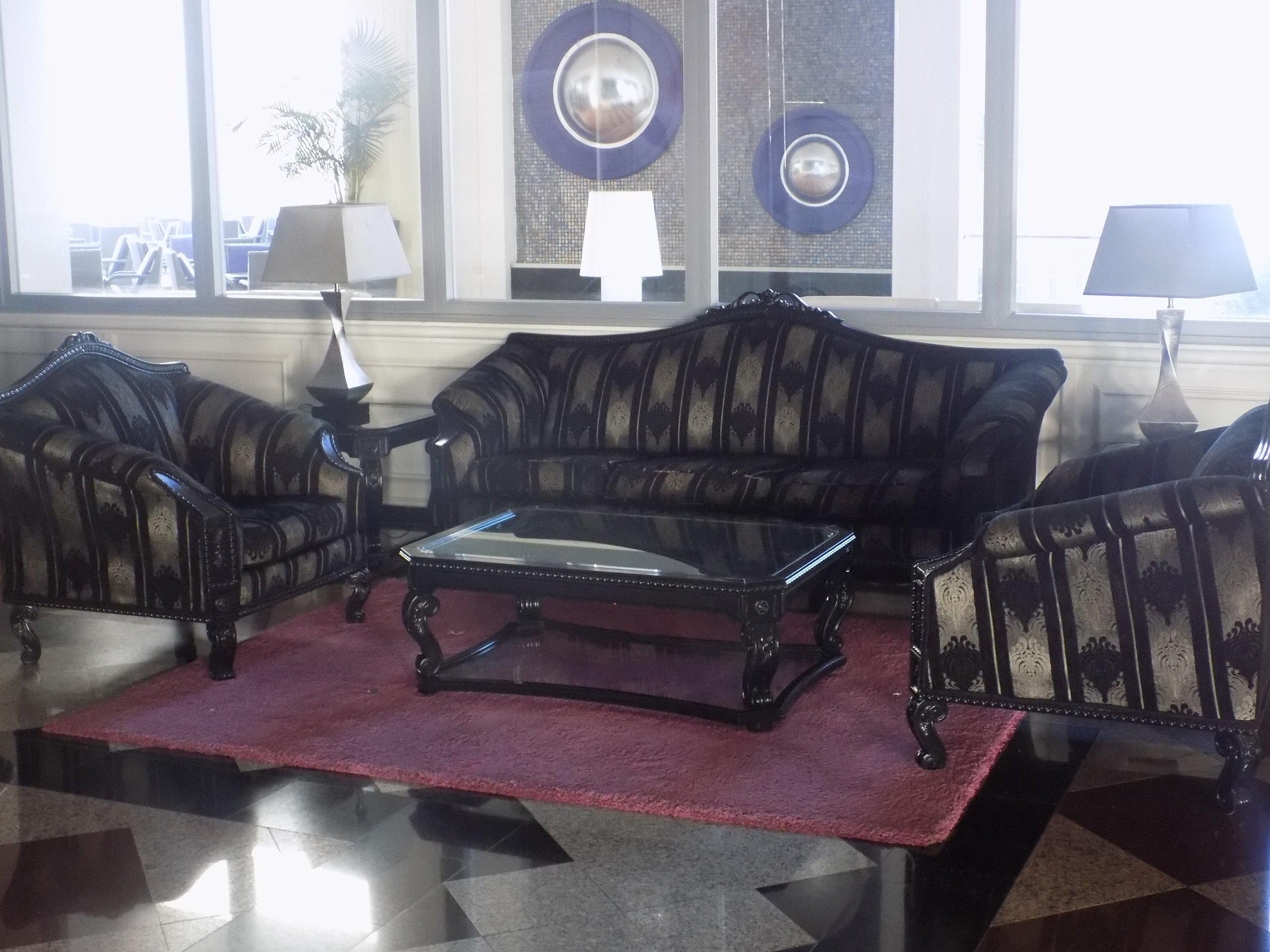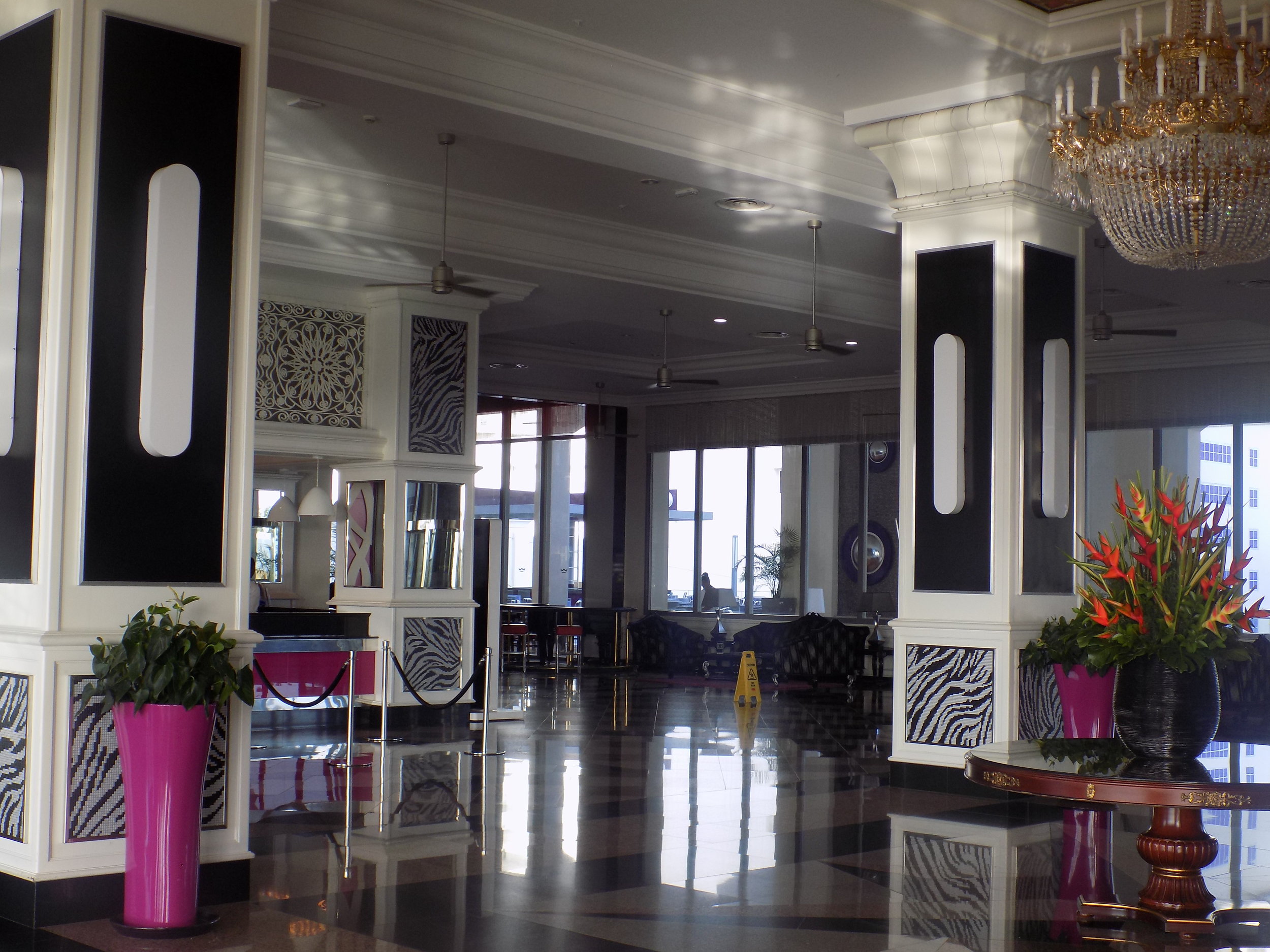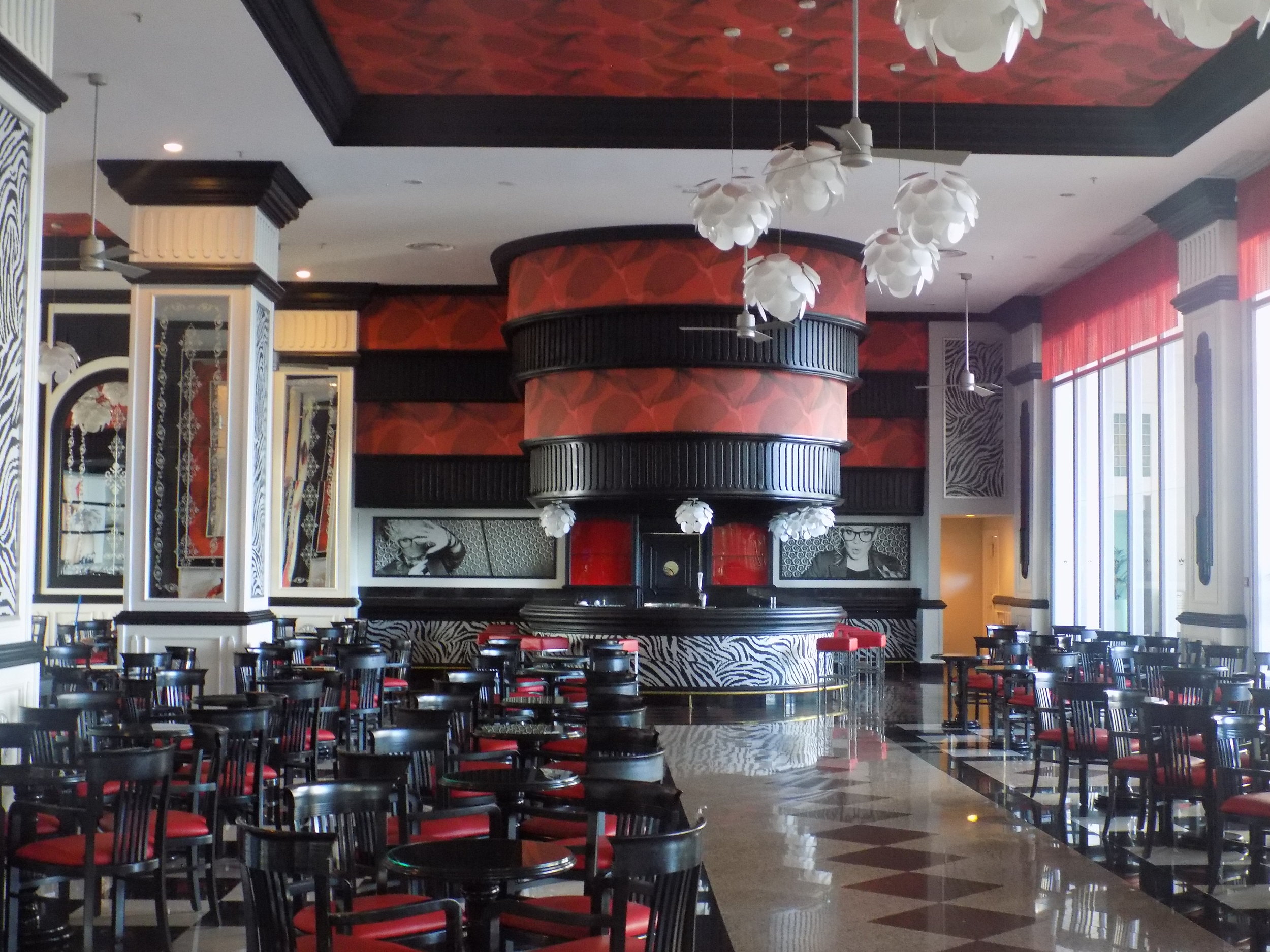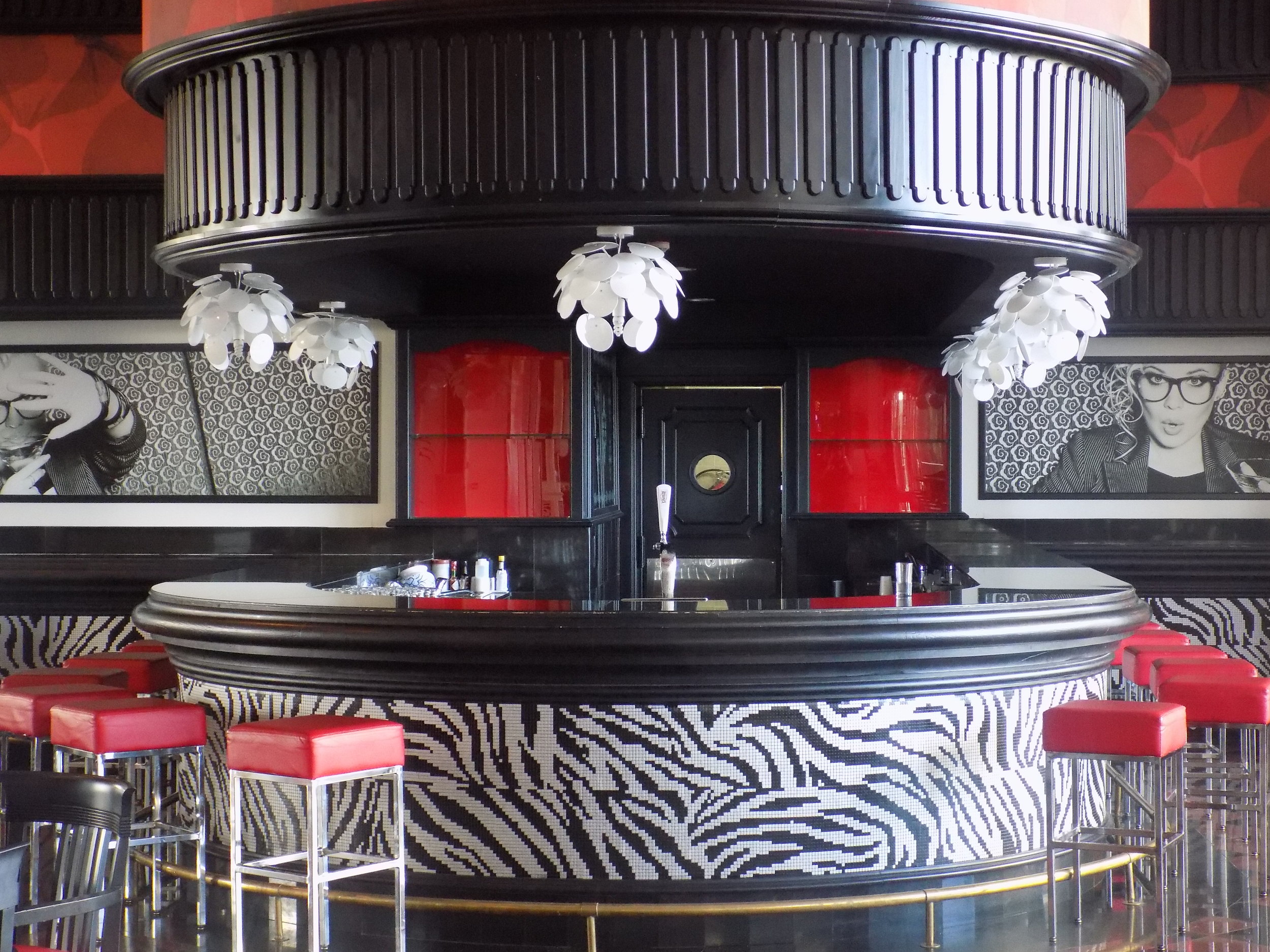 The beaches were stunning! Clean (i.e., seaweed-free) pristine white sand, and the bluest water. The water was so clear that you could see through it. There were all kinds of fish swimming around us, so bring your GoPro like I did! The resort has a number of water sports available, such as kayaking and tubing. There were also snorkels available in case you really wanted to get don with the fish.
For those who came to party, you have your fair share of bars located on the property, from the pools to the lobbies. Enjoy all your favorite drinks—We got a little addicted to Miami Vices, perfectly made by the beautiful Issabelle. Thanks, girl! We also had the perfect Spicy Bloody Mary one morning by the pool. Thanks, Chong! I heard there was a limited selection of beer for beer drinkers, but no one in our party was drinking beer. Haha! The pools were also quite nice.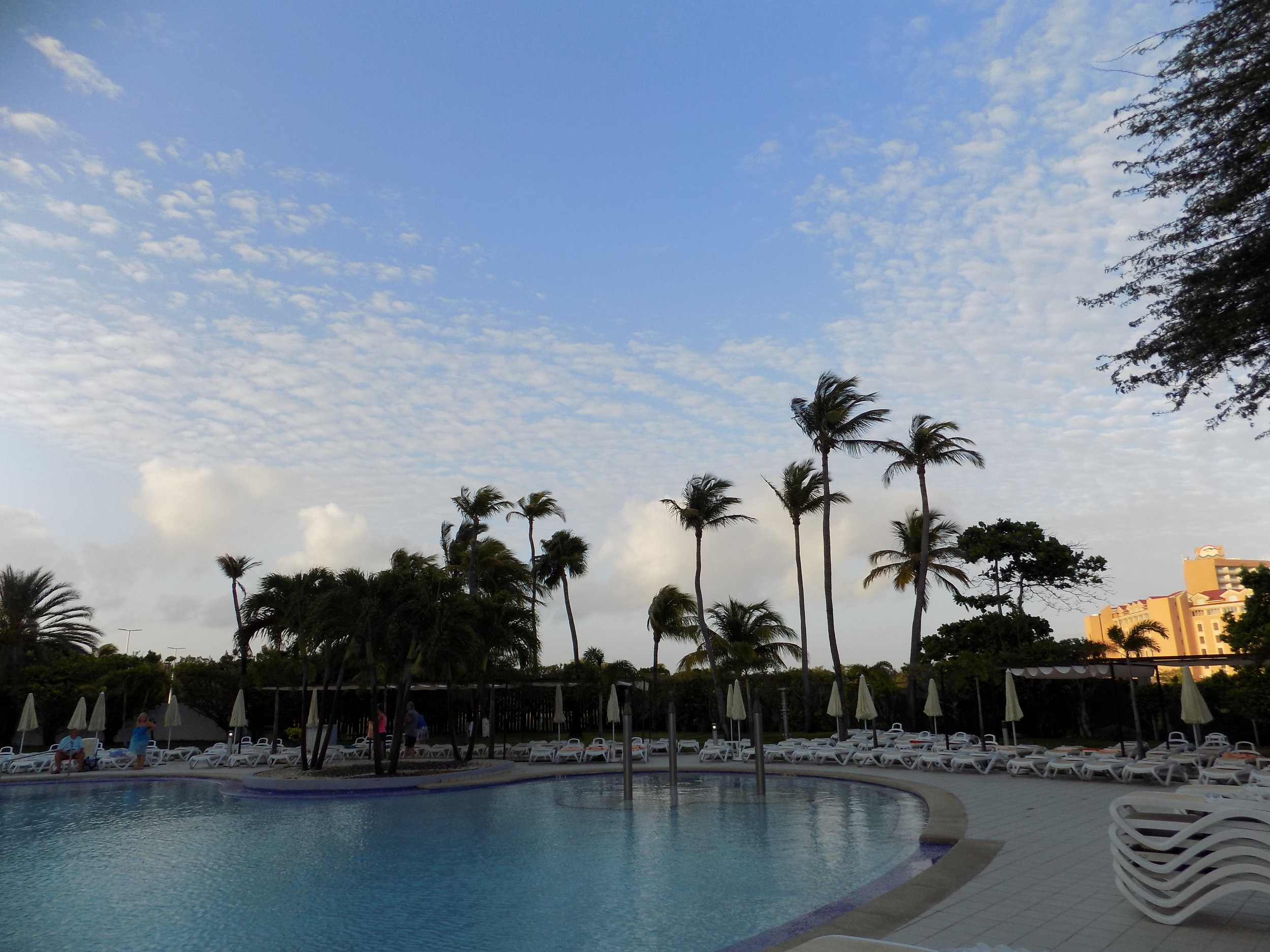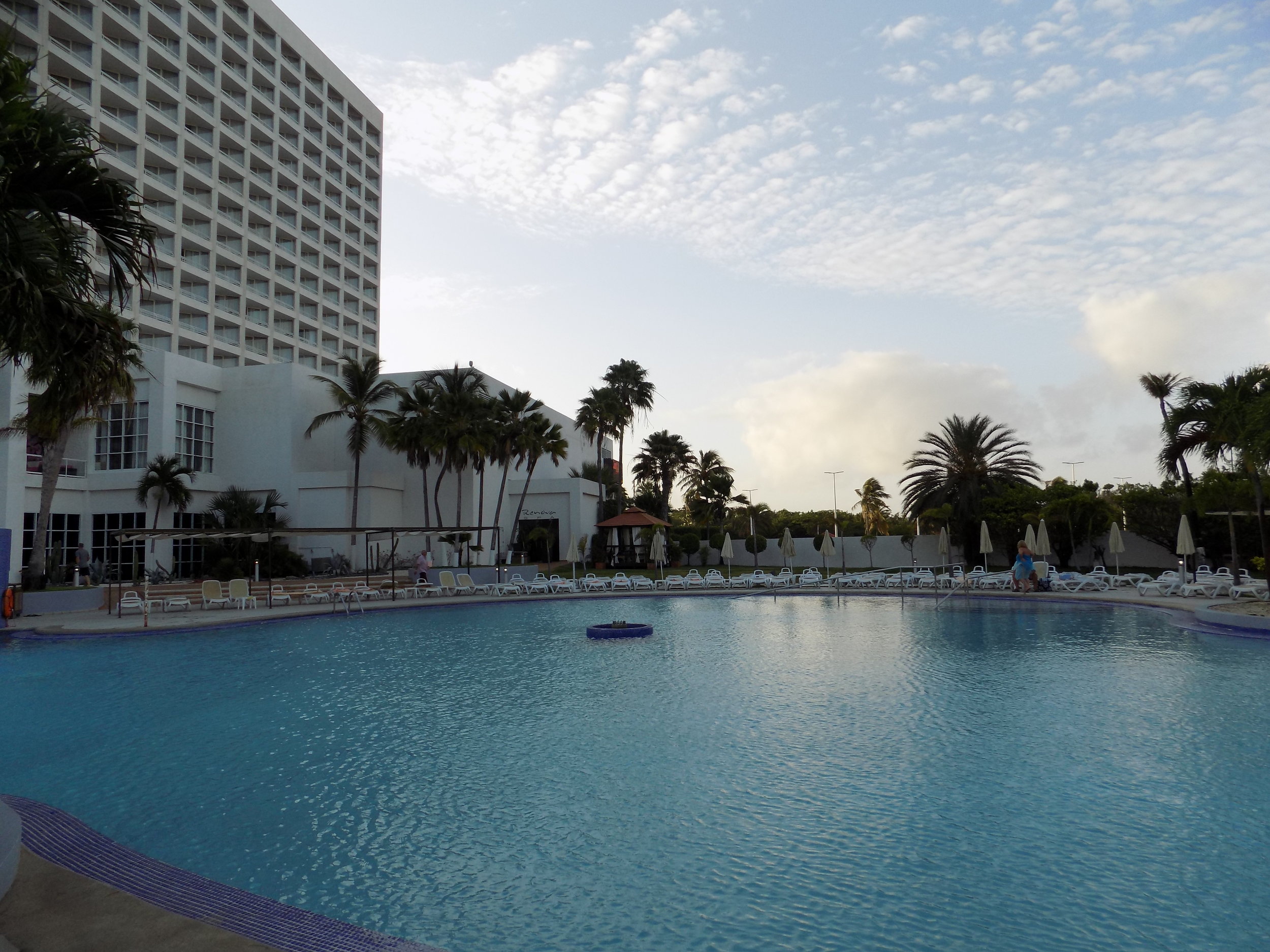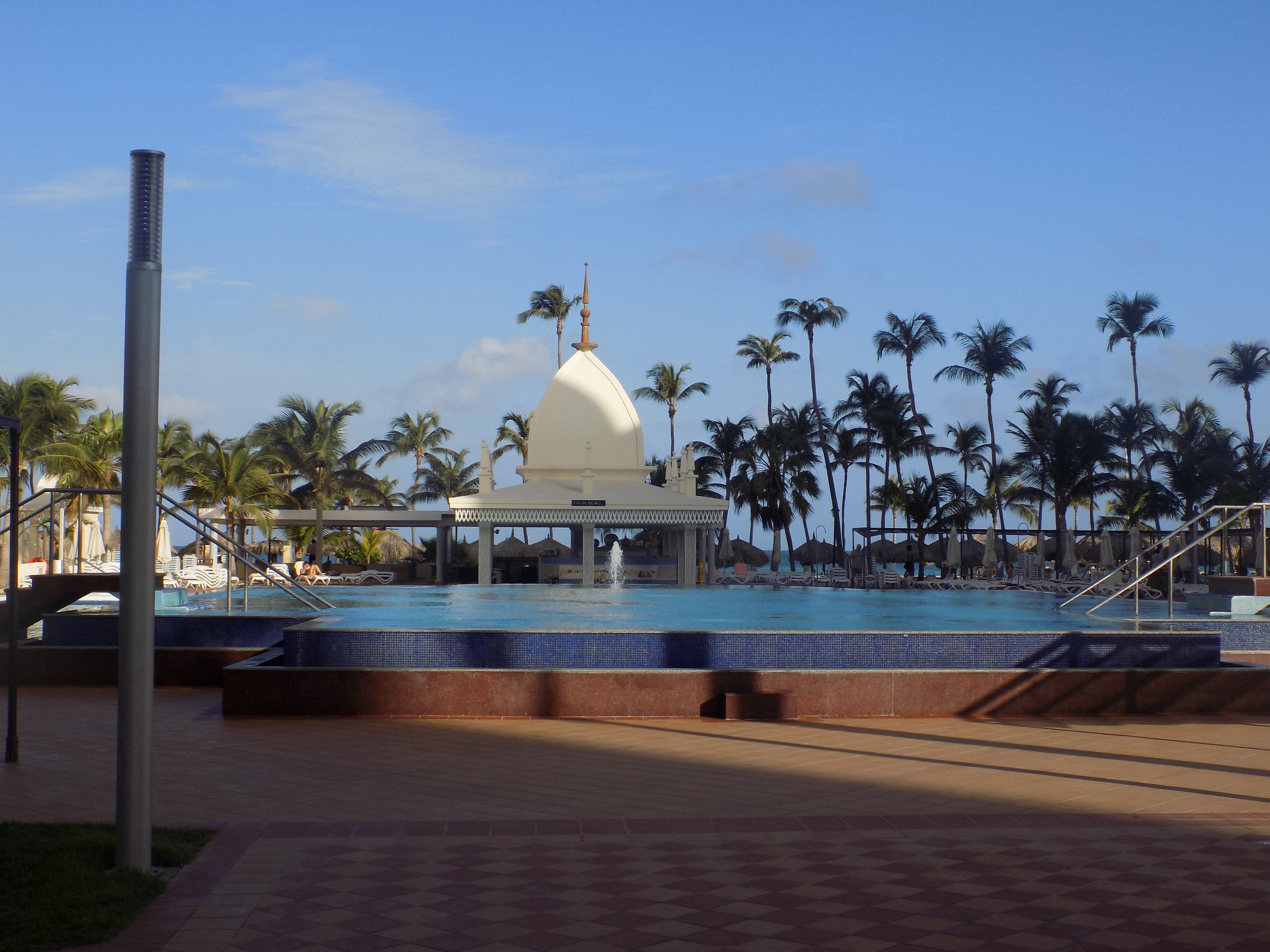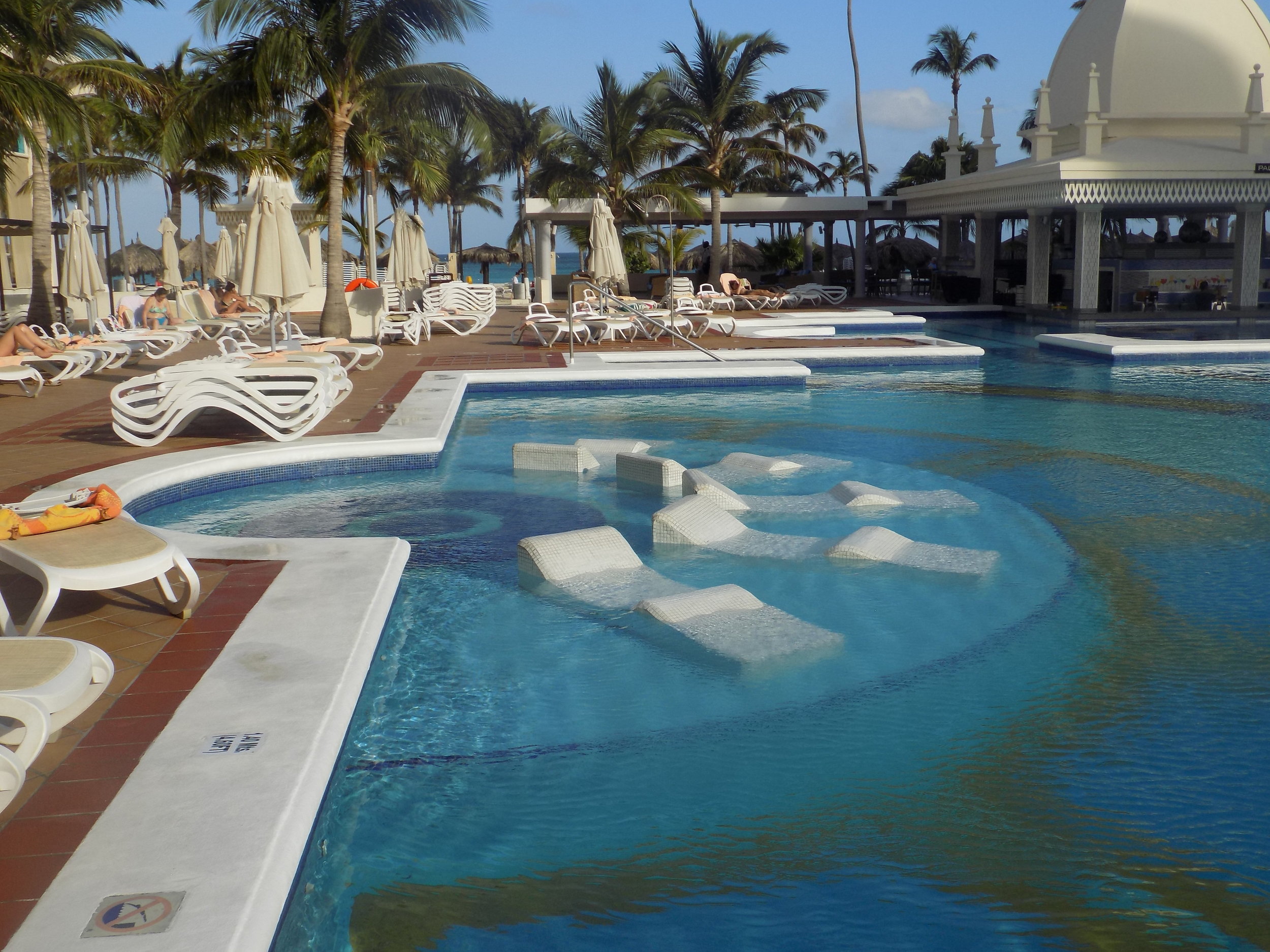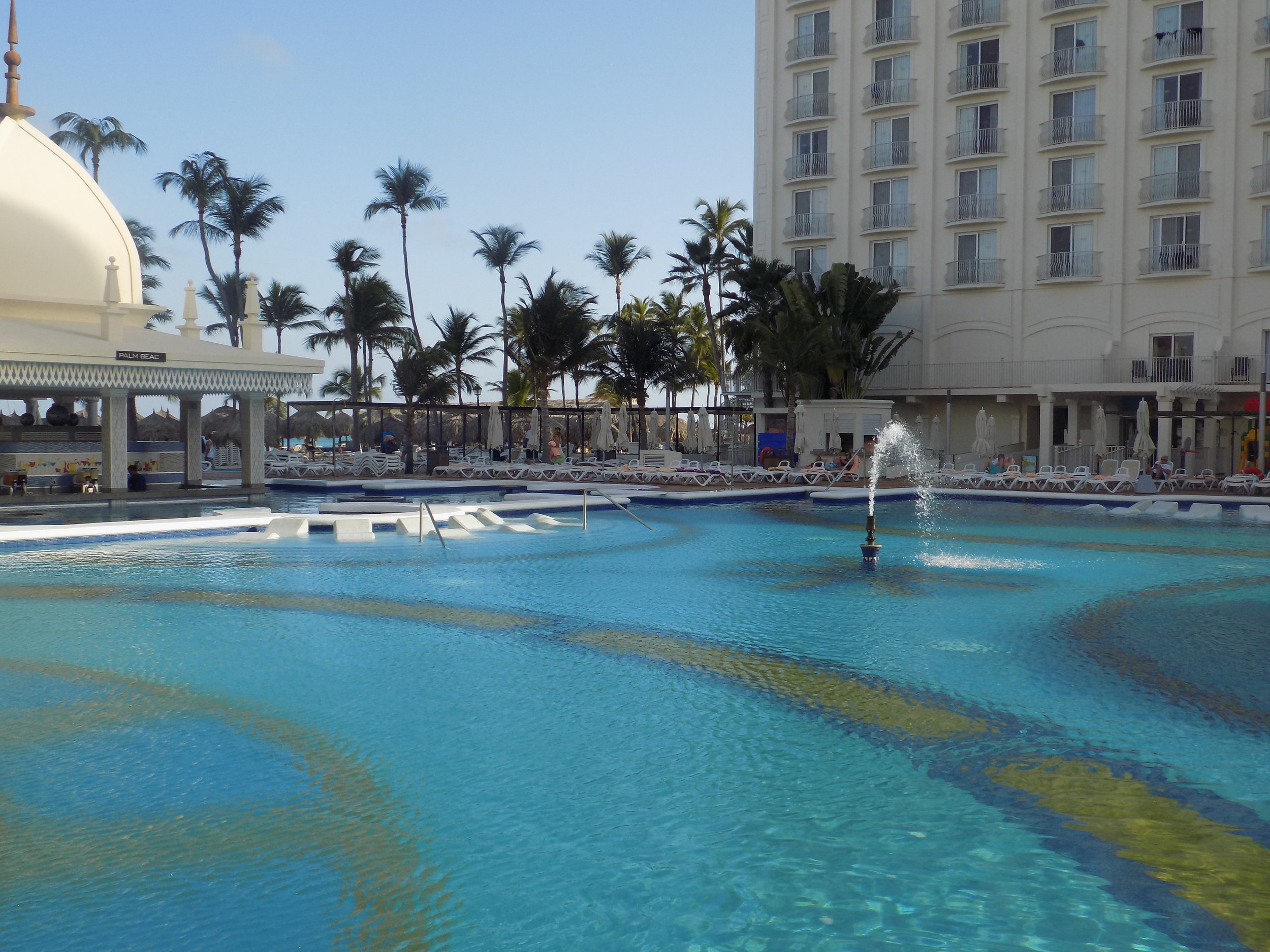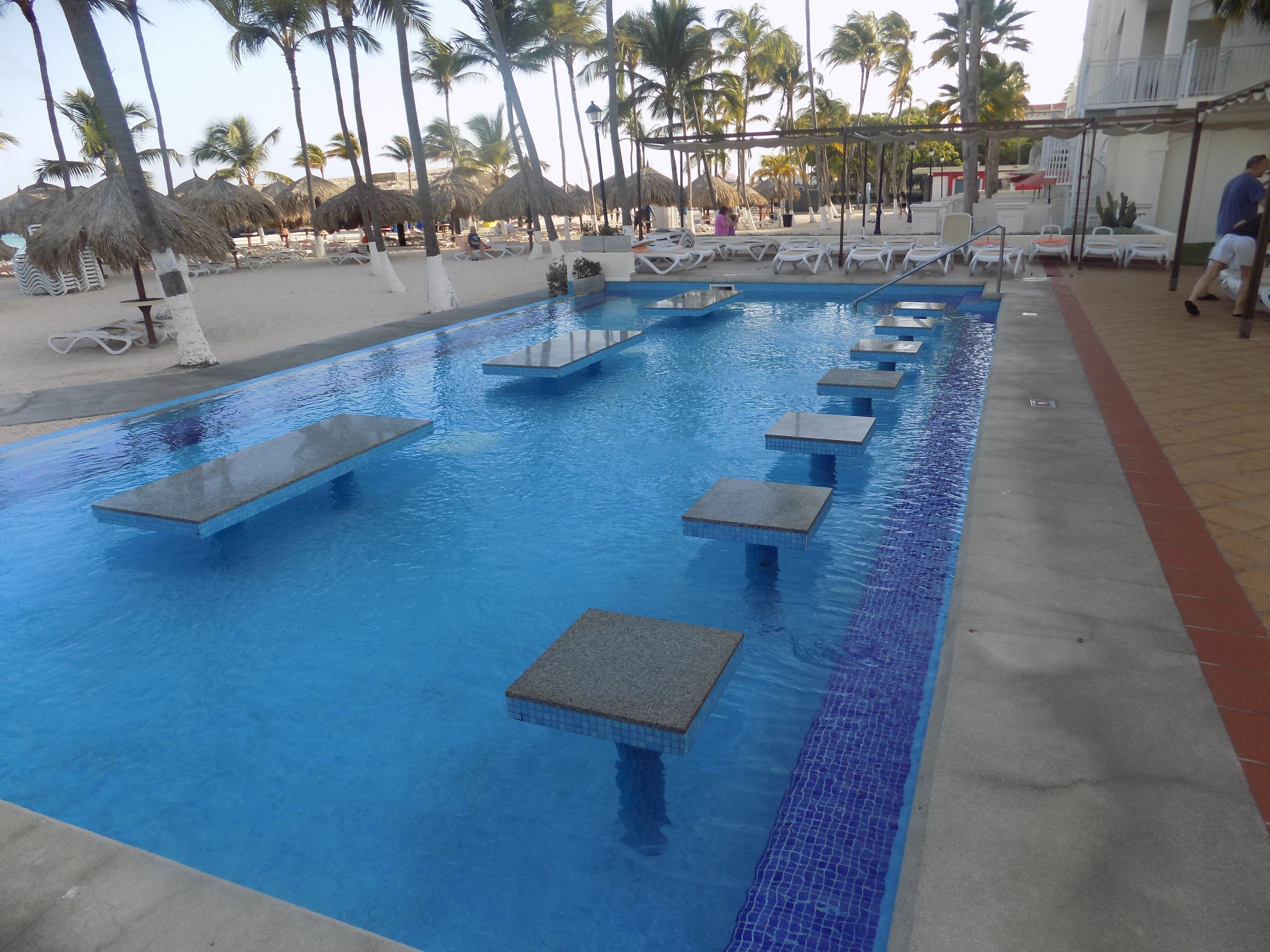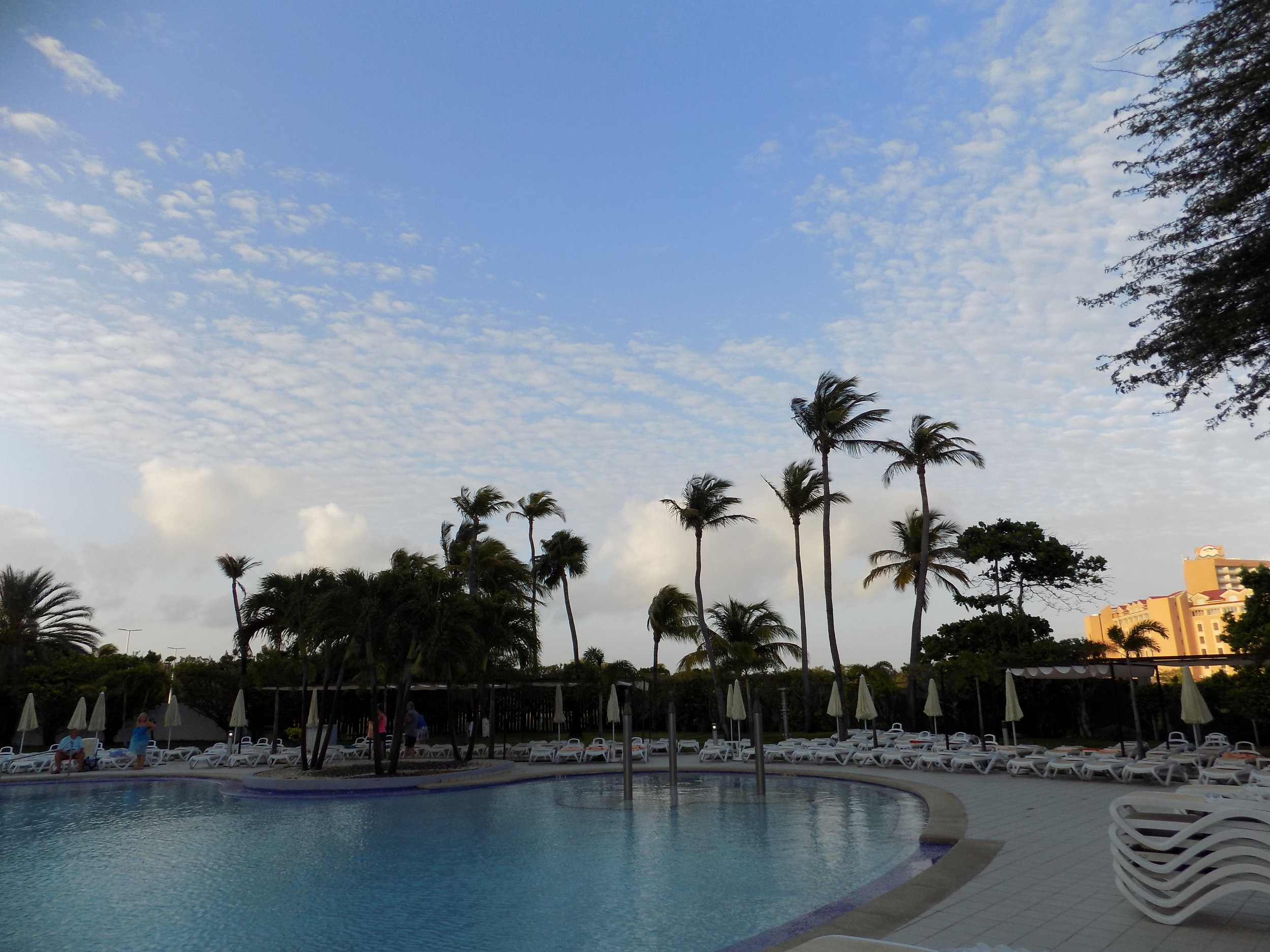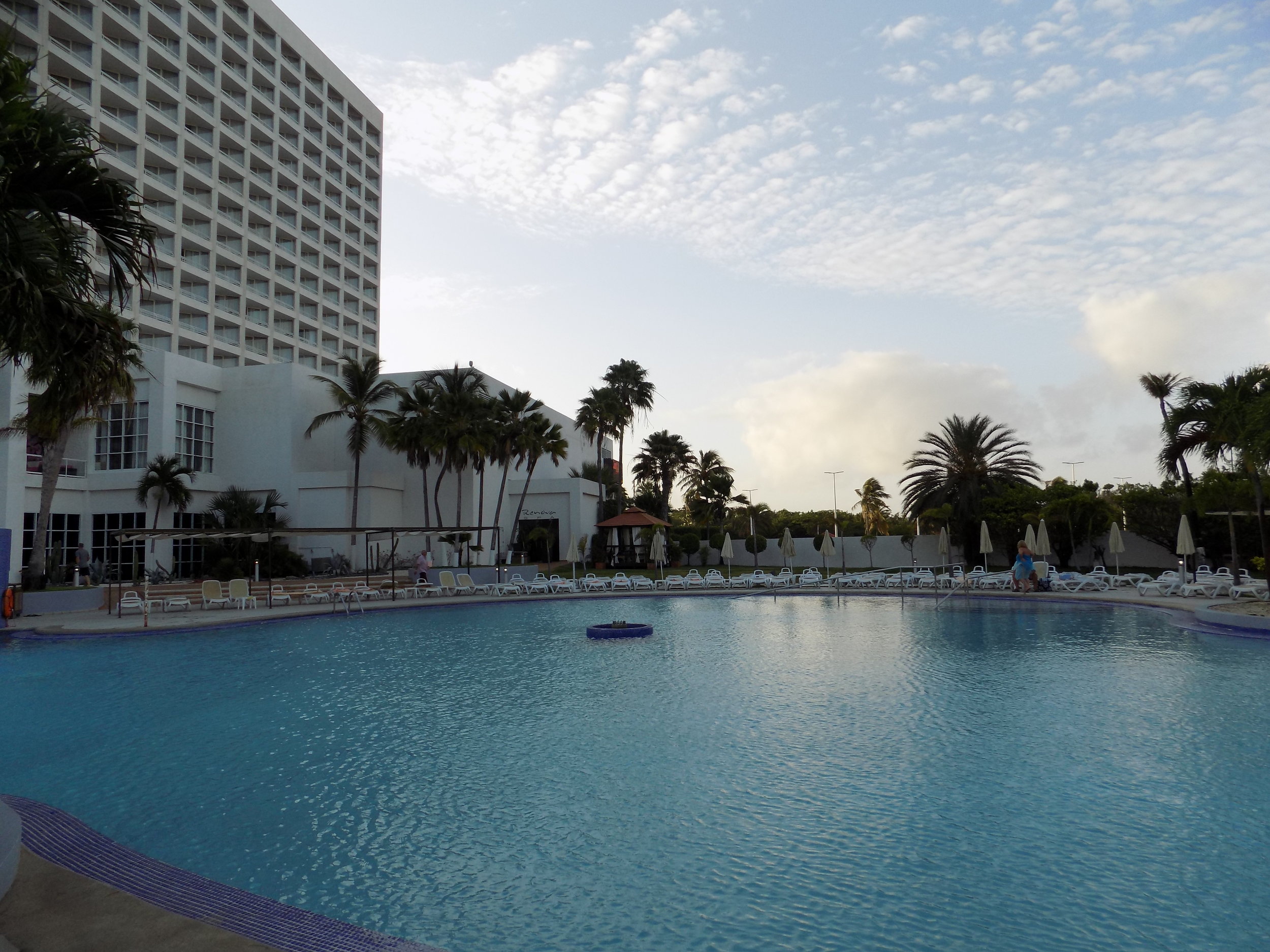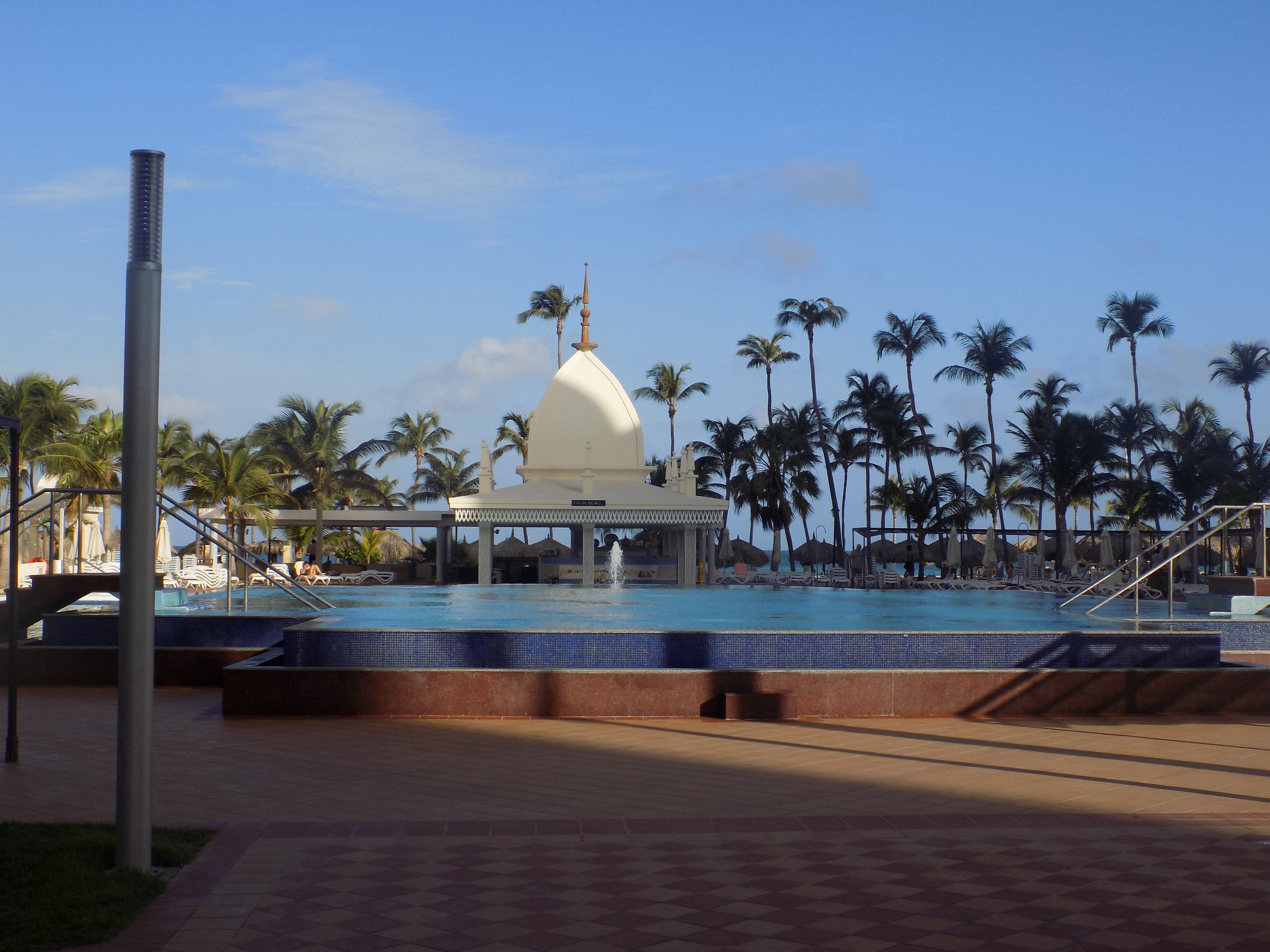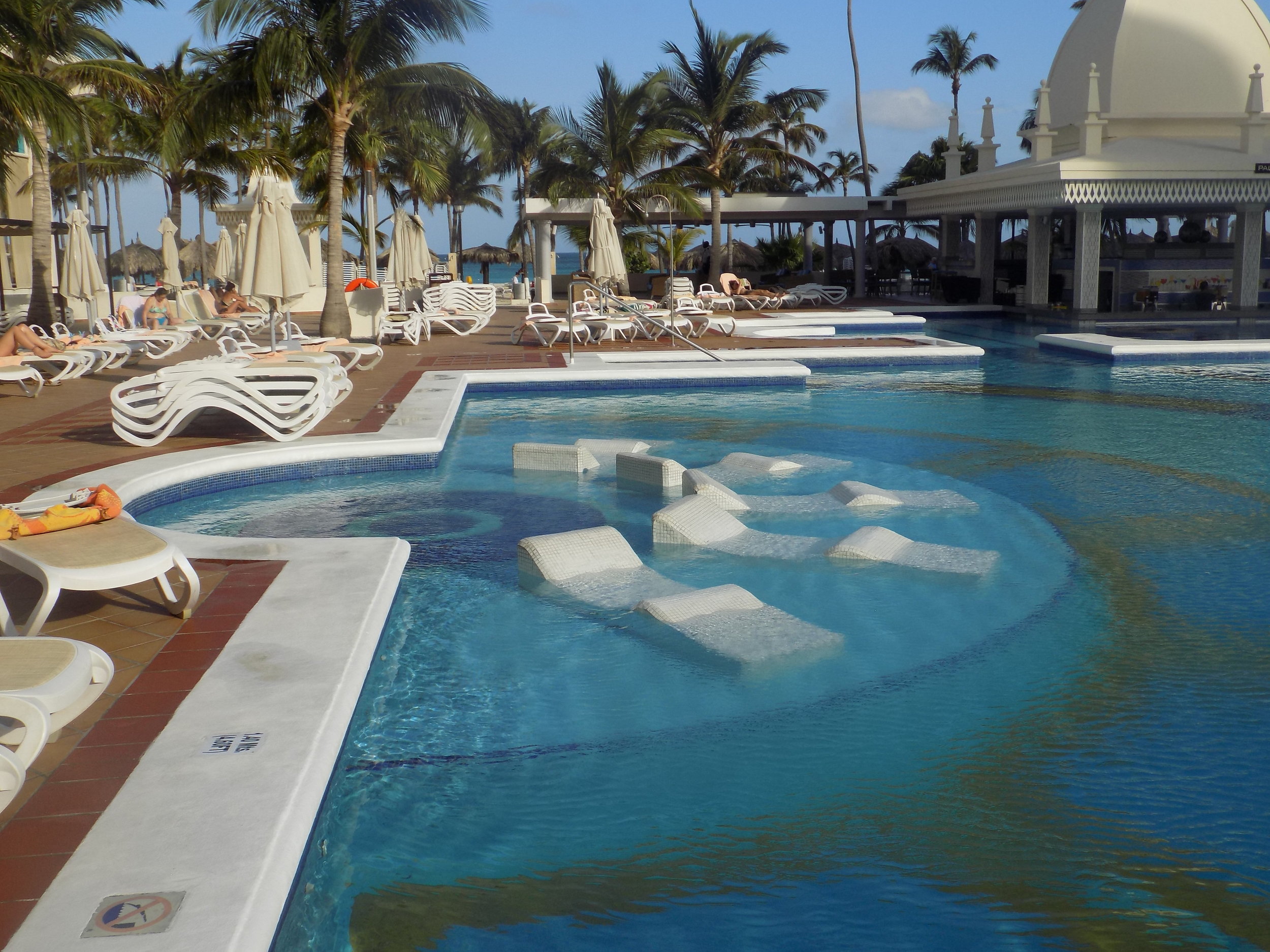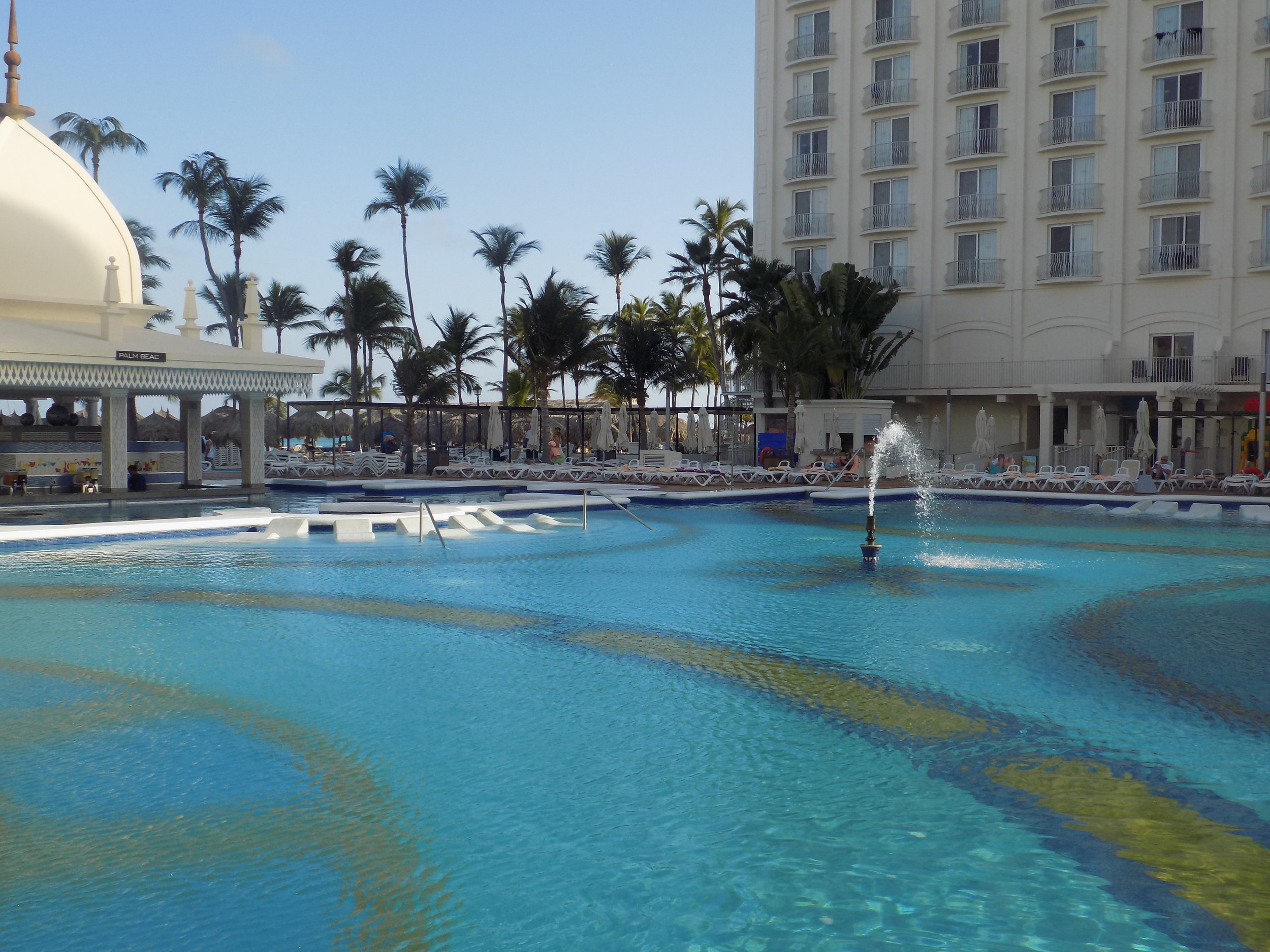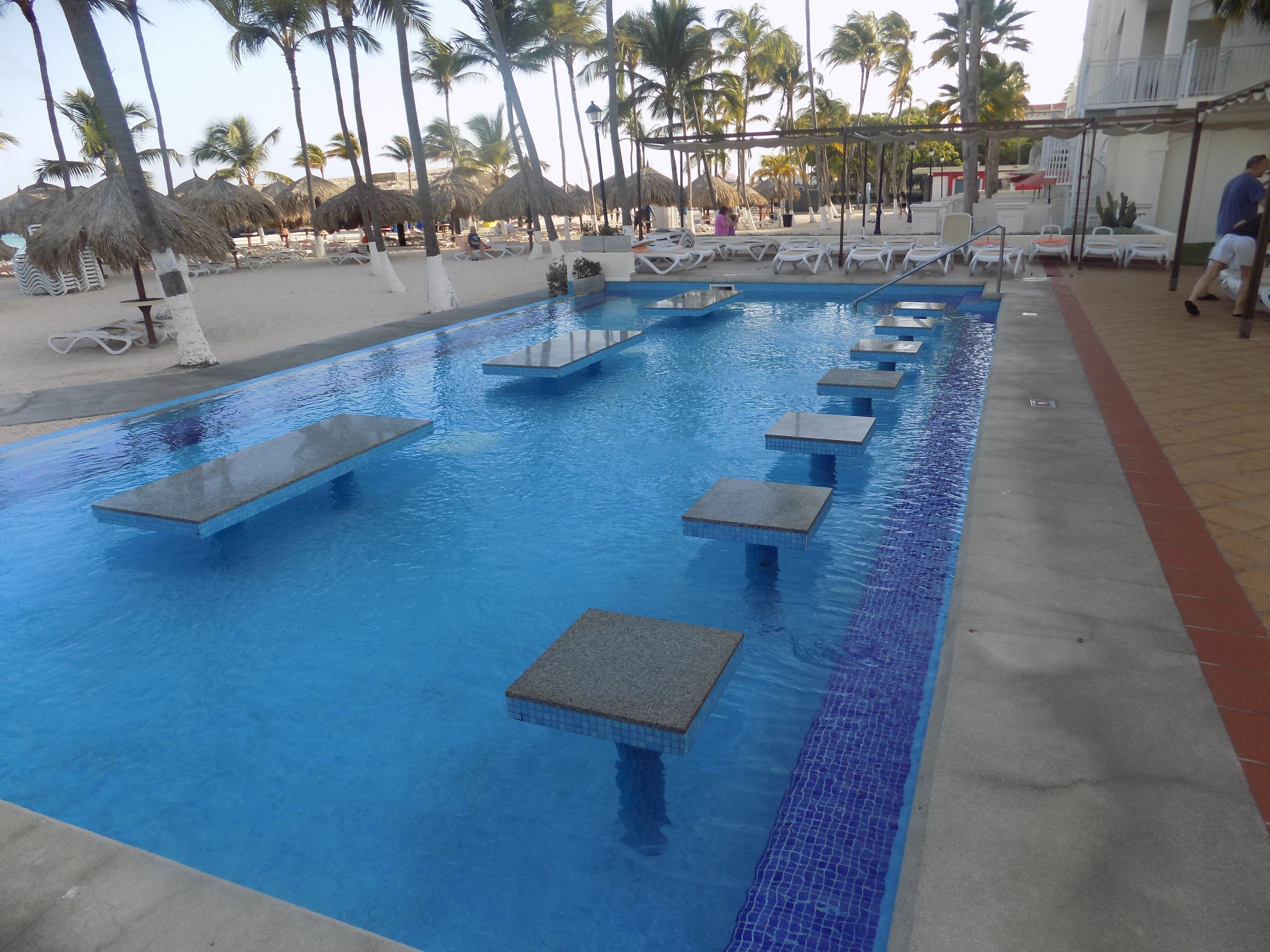 Dining
Overall, the food was FANTASTIC!!! Having had incredible experiences at Royalton resorts (here and here), I was wonder that RIU couldn't compare. Well, it was quite comparable.
For breakfast, we spent each morning at the buffet (which also served lunch and dinner). The buffet had an excellent selection of hot and cold items. It also had a build-your-own mimosa and Bloody Mary bar. Score! For lunch, there was a different buffet that we went to and it also had an eclectic selection of items which changed every day.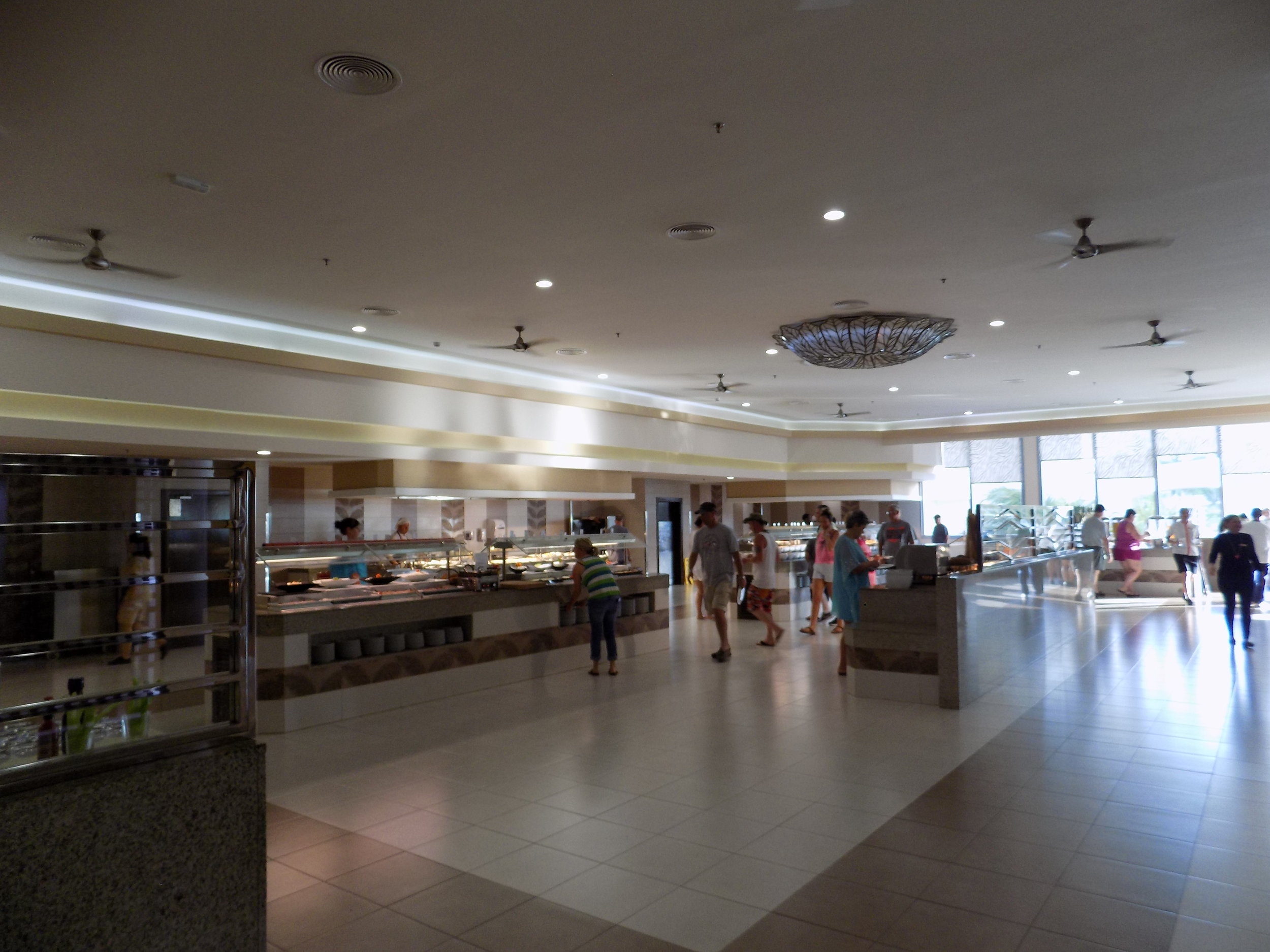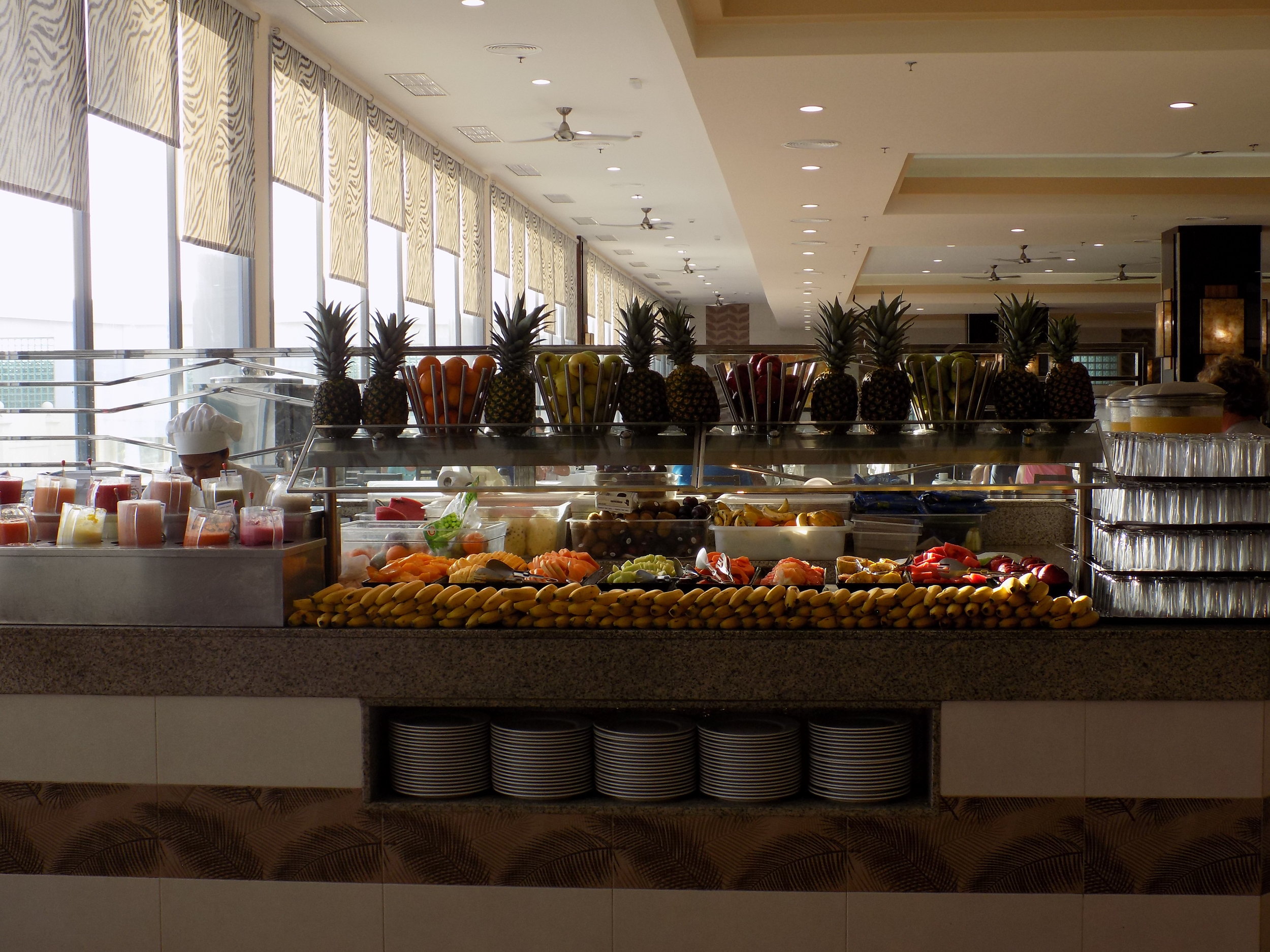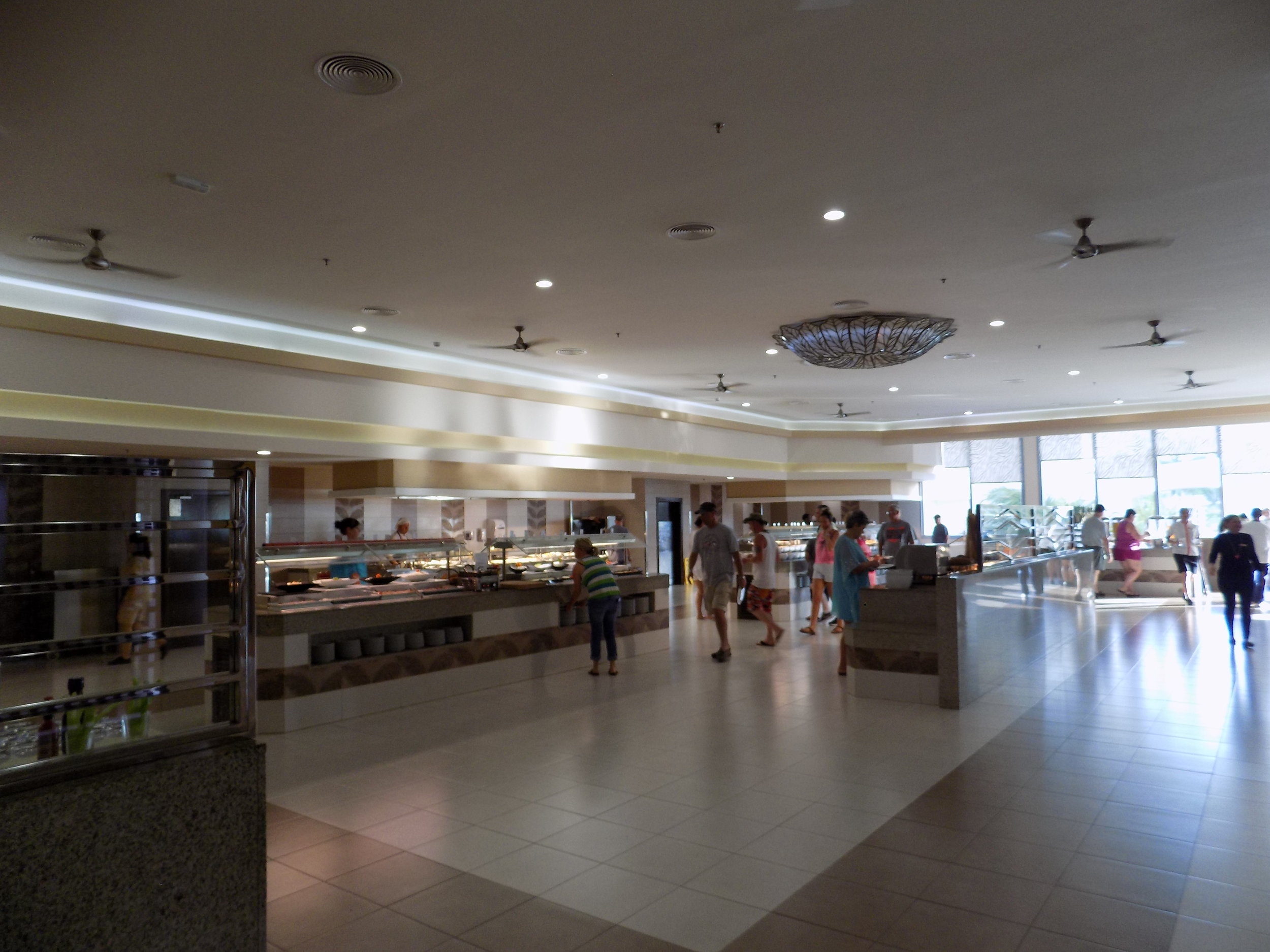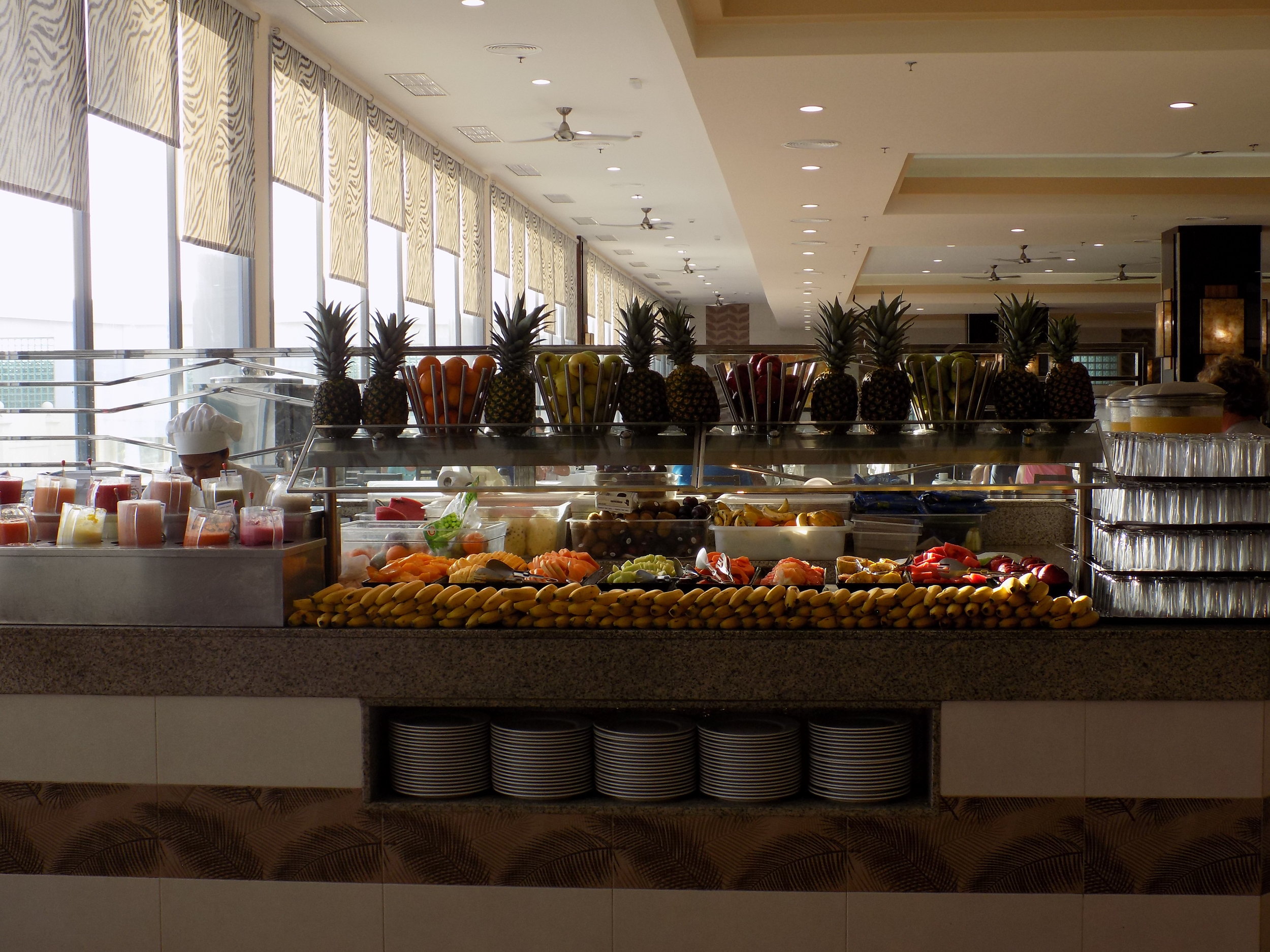 For dinner, there were four a la carte restaurants to choose for in addition to the buffet. As you can see from the pictures, everything was good and there was something for everyone. Look at that antipasti bar at Restaurant Remini!! We may have made a few trips… Our favorite was the Arubiano, which served traditional Aruba food and seafood.
The only restaurant we did not try was the steakhouse, but heard the food was good there as well. Also, you cannot make reservations for dinner at any of the restaurants. So make sure you are there early to avoid a wait.
Guests could also use a few of the restaurants at the RIU Palace Aruba sister resort. However, we only spent one buffet lunch at Nautilus on that side and can't fully speak to their options. We needed a few more days!!!
Entertainment
There was always something happening at RUI for entertainment. Dancing, trivia, bingo (one of the guest at the wedding won a scuba trip!), and water aerobics to name a few. At night, they held different shows or musical performances. We attended one show which consisted of some amazing acrobats. Another night, there was a beach party where everyone got their groove on with fireworks in the background! Also, there was a small club at the resort which had a nightly DJ playing hits from the 70s to now.
Excursions
Our excursion was pure laziness. We all wanted a true vacation and took one! We spent most of our time on the beach when we were eating or partying. We returned home more than refreshed, unlike other vacations where you need a vacation from the vacation. For those seeking excursions, there were several tour representatives throughout the resort to address those needs. Down the street (within walking distance) from the resort was a cute butterfly garden.
Wedding
Of course, we were there for a wedding. The resort had several options for where to hold the wedding and there were at least two weddings each day we were there. Definitely a wedding hot spot. The bride and groom decided on a sunset, beach wedding. Silly patrons were gathering around and watching the ceremony (kinda annoying because they were blocking some of the photographer's shots). The cocktail hour and reception were held just steps away at two resort's bar areas. Also, special thanks to Freddy, one of the staff, who kept us entertained at the wedding and well taken care of during our stay!!!
Here is one photo of the couple. I won't post other pictures to maintain the couple's privacy, but it was gorgeous!
Departure
Our departure was just as easy as our arrival. Our driver discussed complaints about long lines at the Aruba airport, but we left on a Monday and it was quite easy making it through security. We were quite pouty in the airport, especially with reports of hail in Denver upon my return….
Highlights
There were some wonderful parts about RIU Antillas that we want to highlight:
Food: See above. Fantastic!
Staff: Above we highlighted several great staff, but everyone was incredible throughout our whole stay. Willing to make small talk, joking around with us during meals, and providing excellent service. They even remembered our faces and names!
Weather: Yes, it was hot. However, Aruba is known for its high winds, so it was quite refreshing. Due to the wind, make sure you bring clips for your beach towels (our bride and groom packed them for us. Thanks!!!).
The Not-So-Good
To be fair, we must also address the not-so-good points:
Beach service: You have this gorgeous beach and you want to spend all your time there. So why in the world isn't their beach service for cocktails, water, and/or food?!?! This was a bummer. You had walk a distance from the beach and to one of the pools to get a drink. Yes, it sounds like #firstworldproblems, but other resorts we've visited have had this service. AND you want your monies worth for all-inclusive. Amirite?
Rooms: See above. The variability in views for the rooms combined with the décor, this resort is in need of some renovations, especially given the high price point.
Summary
Overall, the RIU Palace Antillas is a nice resort. While there were some flaws, I would recommend the resort as one to check out in Aruba. However, I would check out the RIU Palace Aruba given the updated features that we observed.
*Disclosure: This was not a sponsored post. All opinions are purely our own*
Have you visited RIU Palace Antillas? Any other RIU Resorts? Did you have a destination wedding? If so, let us know the deets. Let us know your experiences with RIU Resorts in the comments!