Out on The Town: Vitahl
When I heard about a blogger event at the new Vitahl in downtown Denver, I knew I had to go check it out. I love all things beauty (more beauty posts to come soon!), wellness, and anything that reeks of self-care and easy maintenance.
The new Vitahl is located in LoDo across the street from Lucky Pie on Wazee St., which is easily accessible to those downtown folks to do a lunchtime treatment. The new location is owned by Dr. Tahl Humes who also owns the Cherry Creek location. According to their staff, it is the only medical grade salon/spa in the Downtown Denver area. The receptionists warmly welcomed me at the entrance and invited me to tour around the place. I loved the exposed brick décor of the facility and artwork on display from local artists (and for purchase!). Their clean and sterile facilities are also surrounded by the lovely exposed brick.
I was treated to an underarm laser hair removal session and I will admit that I was nervous going into it. I have always been curious about laser hair removal, but hesitant about pain (even though I have a high pain tolerance, in general). Brynn thoroughly explained the methods and procedures with me and allowed me to ask questions. She was awesome and has 7 years of experience in this area and a nursing degree. I did ask about laser hair removal with darker skin tones, which she was able to appropriately and thoroughly address (Note: I have seen other aestheticians get flustered when asked these types of questions or just plain don't know how to respond—check plus for Brynn and Vitahl!). Newer lasers on the market are better able to decipher the difference between melanin pigment and hair. Awesome! So I put my goggles on and got ready to go.
The first few zaps, I was perfectly fine. What was I worried about?!?! Then we had a few teeny painful zaps as she got to the more course hair—one blogger described the pain as a small ant bites, which is accurate. Less than 10 minutes later, I was all done! With each treatment, there is a 20% reduction in follicle loss. Therefore, I would have to return approximately every six weeks for a few more sessions for more permanent results.
Vitahl has additional services to offer, including facials, dermaplaning, cool sculpting (for weight loss), injectables (e.g., Botox, Juvederm), other laser services, and IV nutrition treatments. IV treatments?!?! Yes, you can create your own cocktail of various treatments; however, there are 6 main types, such as IVs for hangovers, nausea, low energy (B12), and altitude sickness. The IV takes about 90 minutes to administer and unlike other places that offer similar services, the IV is administered by a licensed nurse. As a word of caution, I would consult with your primary care doctor before undergoing any treatment. As far as facials, staff reported the hydrofacial is the most popular with customers, especially given Denver's dry climate. Vitahl also has a club membership where members receive regular 20% discounts and free complimentary treatments each month!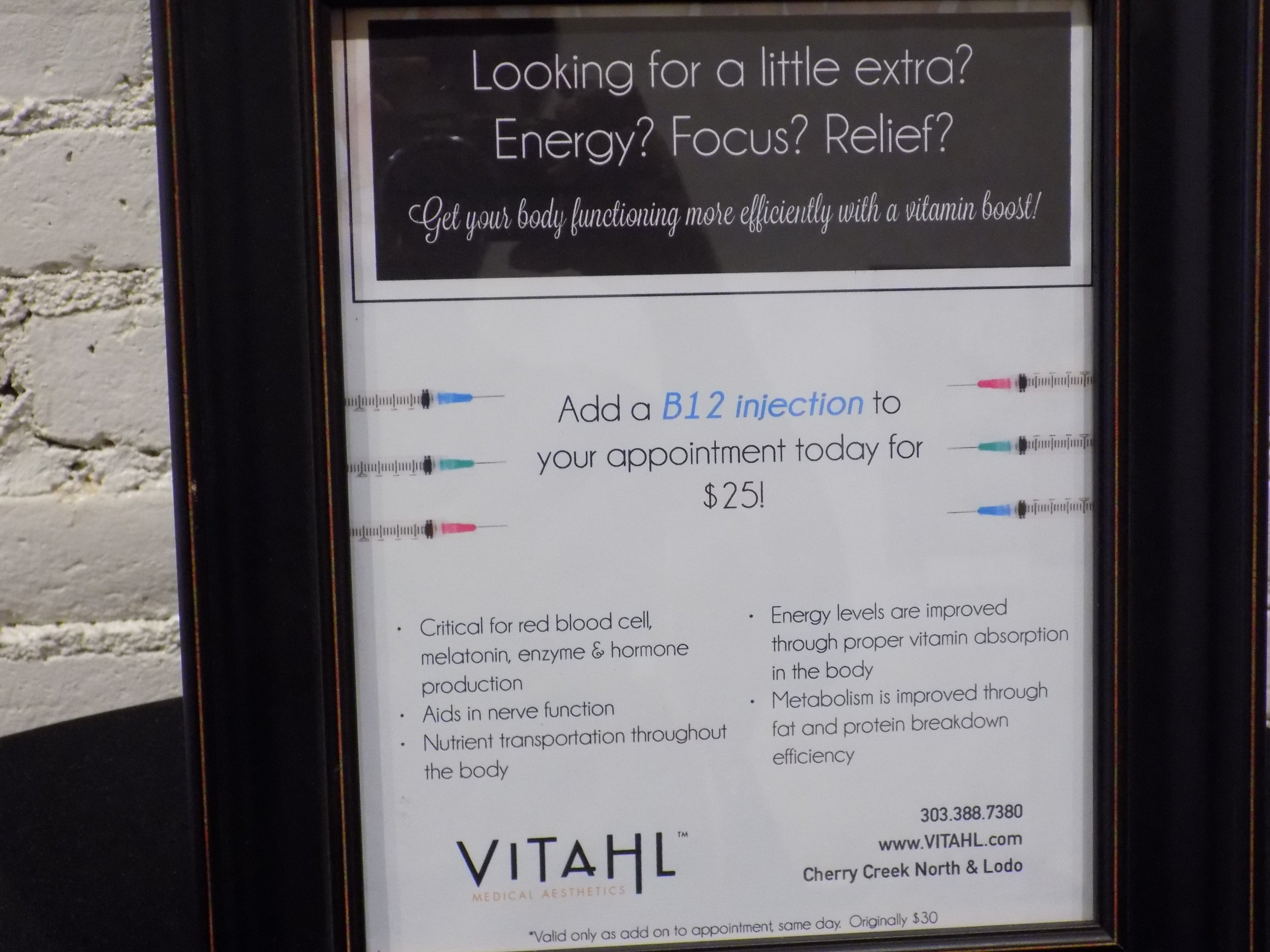 In sum, Vitahl is a great medical spa for a variety of needs. Clean and sanitary facilities, trained nursing staff, and a plethora of options will meet the ends of just about everyone. All of the staff were very welcoming and friendly, and addressed all my questions or concerns. The event sold me on finally getting laser hair removal and I will be back soon for a full consultation (many/most they offer for free if you want to determine which treatments are appropriate for you). Thanks again Vitahl for hosting the blogger event!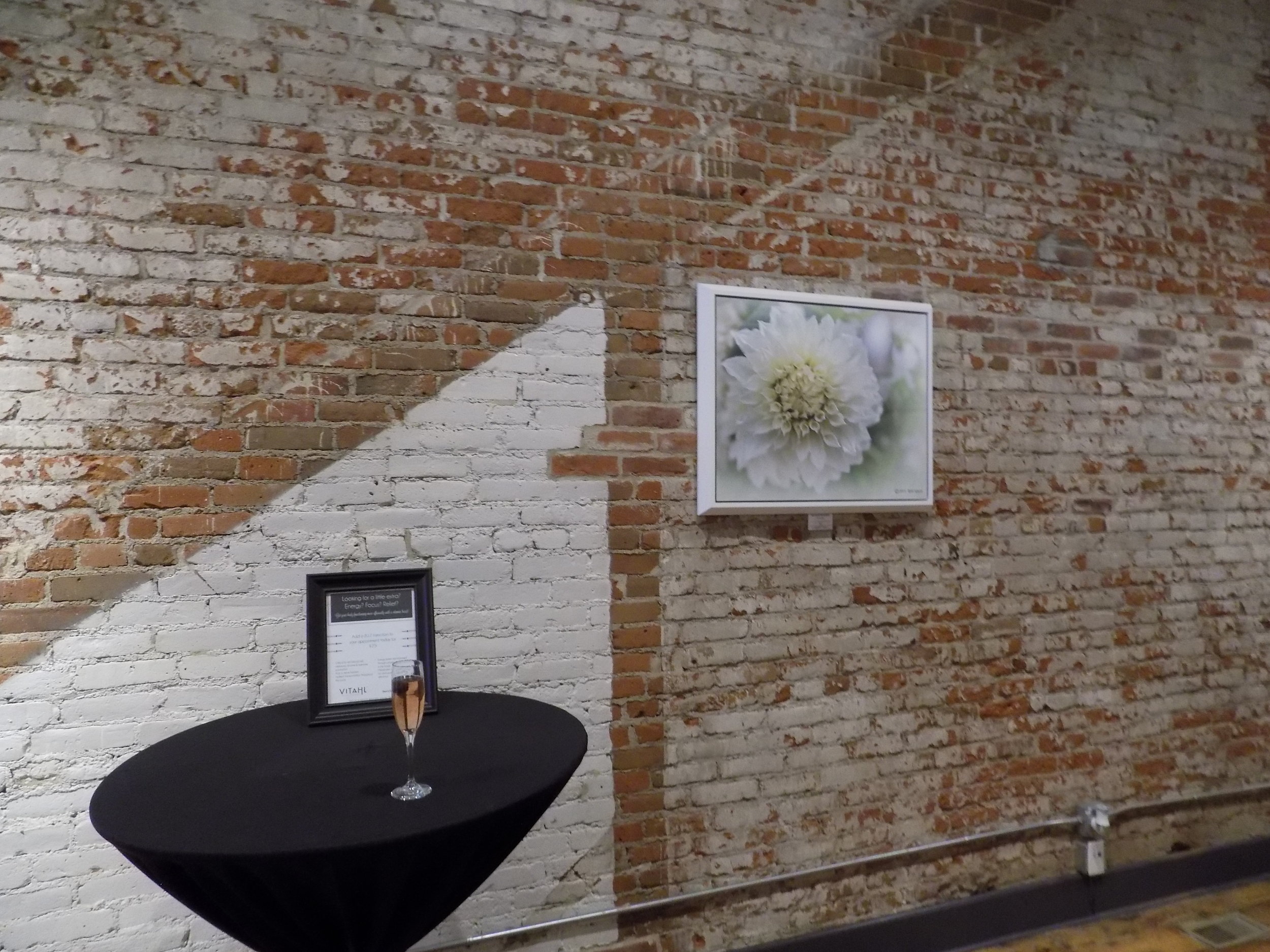 *Disclosure: This was not a sponsored post. However, attendees received a complimentary treatment (e.g., laser hair removal, facial) for their attendance at the event. All opinions are purely our own*
Have you ever been to a Vitahl location? Ever get laser hair removal? IV treatments? Let us know about your experiences in the comments!