Fly Away: Royalton Riviera Maya
As I said in our Royalton Blue Waters post, I decided I would do a throwback post to my wonderful experience at Royalton Riviera Maya in May 2016. This was my introduction to the Royalton Luxury Resorts brand and got us (i.e., my family) hooked. Here was our journey:
Arrival
Navigating through the airport was fairly easy. We took a 20-minute private transport to our resort. When you first arrive to the resort, it's a little weird. They have this extremely long driveway into the resort that's in the middle of a wildlife reserve. Then you see the massive resort. The minute we left the vehicle, we were greeted with welcome drinks. Yum! We were then whisked away to the Diamond Club lobby to check-in. Please see my other Royalton Resort review on the perks of Diamond Club status. It's worth it.
The Diamond Club lounge was beautiful—containing a fully-stocked, premium liquor bar and an assortment of tapas and desserts. The only complaint was our extremely long wait to check-in, and once we checked in, our room still wasn't ready late until the late afternoon. Similar to our Royalton Blue Waters experience, we had some initial problems with the room being a king bed (Honestly, I think it was our booking agency's fault). However, the staff quickly corrected the problem unlike our Blue Water resort. During the wait, we spent some time touring the beautiful resort.
The Room
Just like our Royalton Blue Waters room, we opted for the suite with the swim-out pool. Again, our room was gorgeous!!! Spacious with plenty of room to move around. A huge and beauty bathroom with a whirlpool tub and rainfall showers. Unlike Blue Waters, we had a full stocked, full bottle mini-bar which we used throughout the trip. Our room faced the Diamond Club pool area and the wonderful resort staff even delivered fancy drinks to our swim-out pool! Thanks! We lived in that swim-out pool throughout our trip due to the 90+ degree temperatures. Lastly, our room butlers were the best! They made us feel welcome and comfortable throughout the whole trip.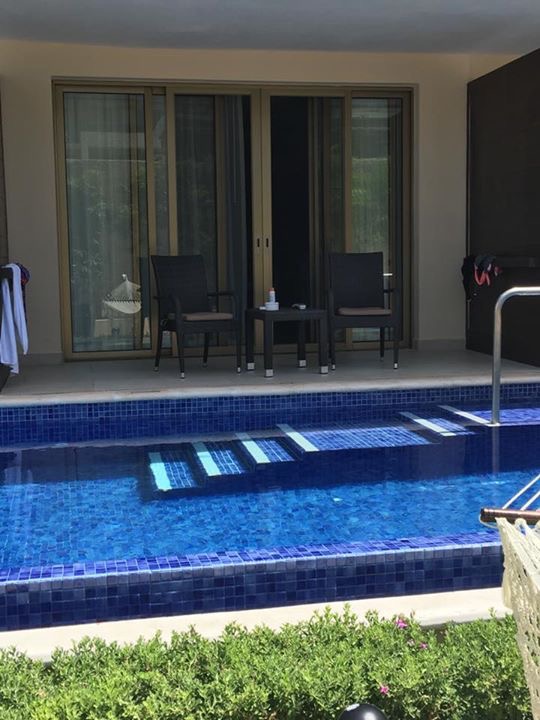 The Resort
The resort is gorgeous and breathtaking. The moment you enter the lobby and look out into the distance, you instantly feel like you're in paradise. The décor was amazing, modern, and chic. The resort has a lot of different amenities that took me a couple of days to find. Great area for the kiddos--although, this resort was not as family-friendly as Blue Waters, there was enough for kids to do. Also, this resort had The Hideaway which is an adults-only section, which is nice. The attention to detail throughout the resort was incredible—with the Royalton 'R' even inscribed in the cigarette trash cans.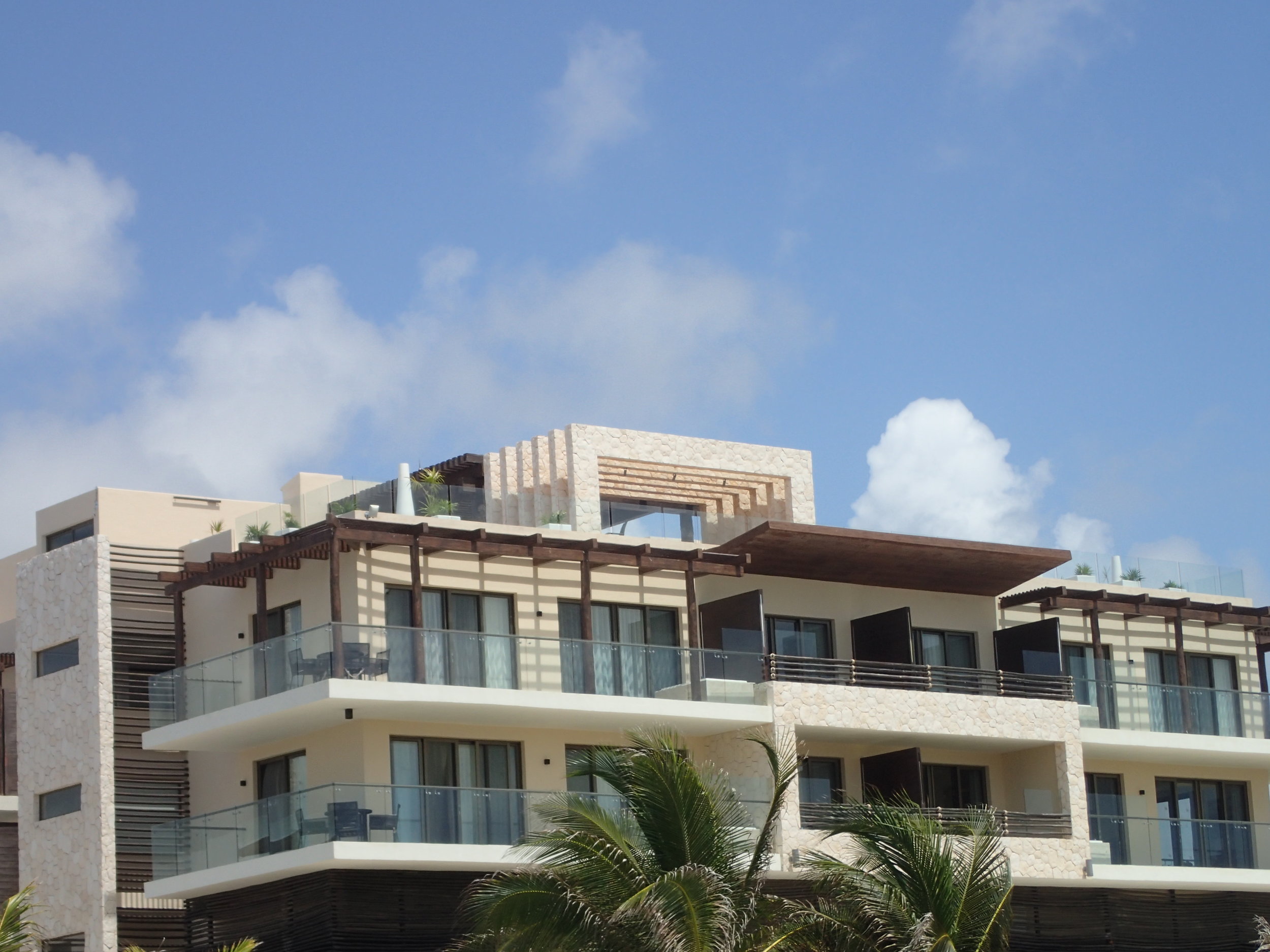 The beaches were clean and seaweed-free with beautiful blue water. During busy seasons (like ours), I would encourage you to reserve your chairs early! Especially the poolside ones.
If you are interested in doing a destination wedding, this is the place to be! There were several incredible venues and we ran into several wedding parties during our time there.
We had an appointment at the spa for massages. Before your massage, you go through the hydrotherapy room. All kinds of jets with varying water pressure and temperatures to relax your muscles before the massage. So cool!!! The massages were great and, combined with the hydrotherapy experience, worth the price. Look out for the daily specials!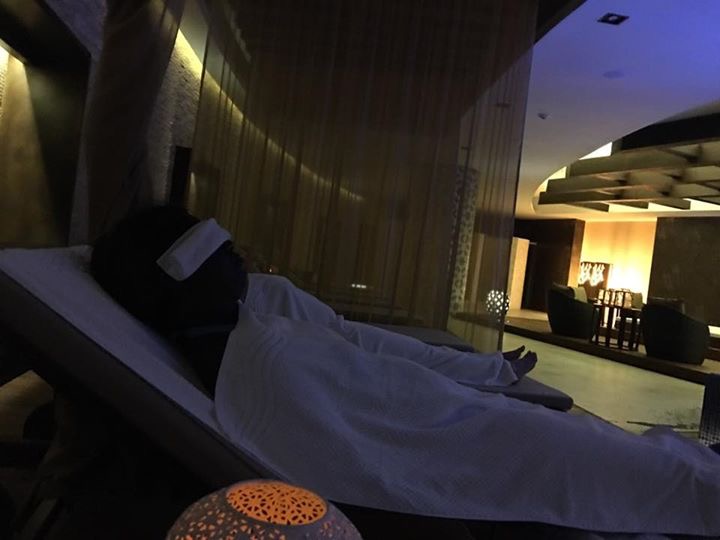 Dining
Royalton Resorts have amazing restaurants. With over 10 different restaurants on the resort, there is something for everyone. Every morning, we went to the breakfast buffet at Gourmet Marche. The buffet was HUGE—with hot and cold menu selections and unique options each day. We also went to the buffet for a few lunches which were also good. These pictures highlight the buffet and some of the restaurants.
My favorite dining experience was at Dorado—a seafood restaurant with beautiful views of the ocean from your table. I had several seafood appetizers and a great steak.
My least favorite restaurants were Armadillo Tex Mex and Opa—the food was flavorless and not seasoned. It all looks pretty though!
Entertainment
The entertainment at this resort was fun. During the daytime, there were events almost every hour ranging from yoga to Zumba to bingo. One night there was a great Beatles tribute show and the performers did some amazing feats both on-and-off roller skates on a relatively small stage. Another night we went to a Glow Show on the beach where drummers performed with in all white with glowing, colored water coming off their drum. There's also a sports bar and nightclub for you party people.
Excursions
Nexus tours has a wide variety of excursion options that appeal to wide audiences and age groups. One day we checked out the Xplor Park Cancun which consists of various sports activities, including zip lining, canoeing through caves, and RTV rides. It was a ton a fun! My only negative feedback was that the zip lining required a lot of steep walking. If you have medical conditions where you have problems with walking long or steep distances, this isn't for you. Otherwise, this excursion was well-worth it. When we returned all exhausted, our amazing butler had prepared us a bath!! If you look closely, you can see a faint Royalton 'R' in the bubbles. How cool is that?!?!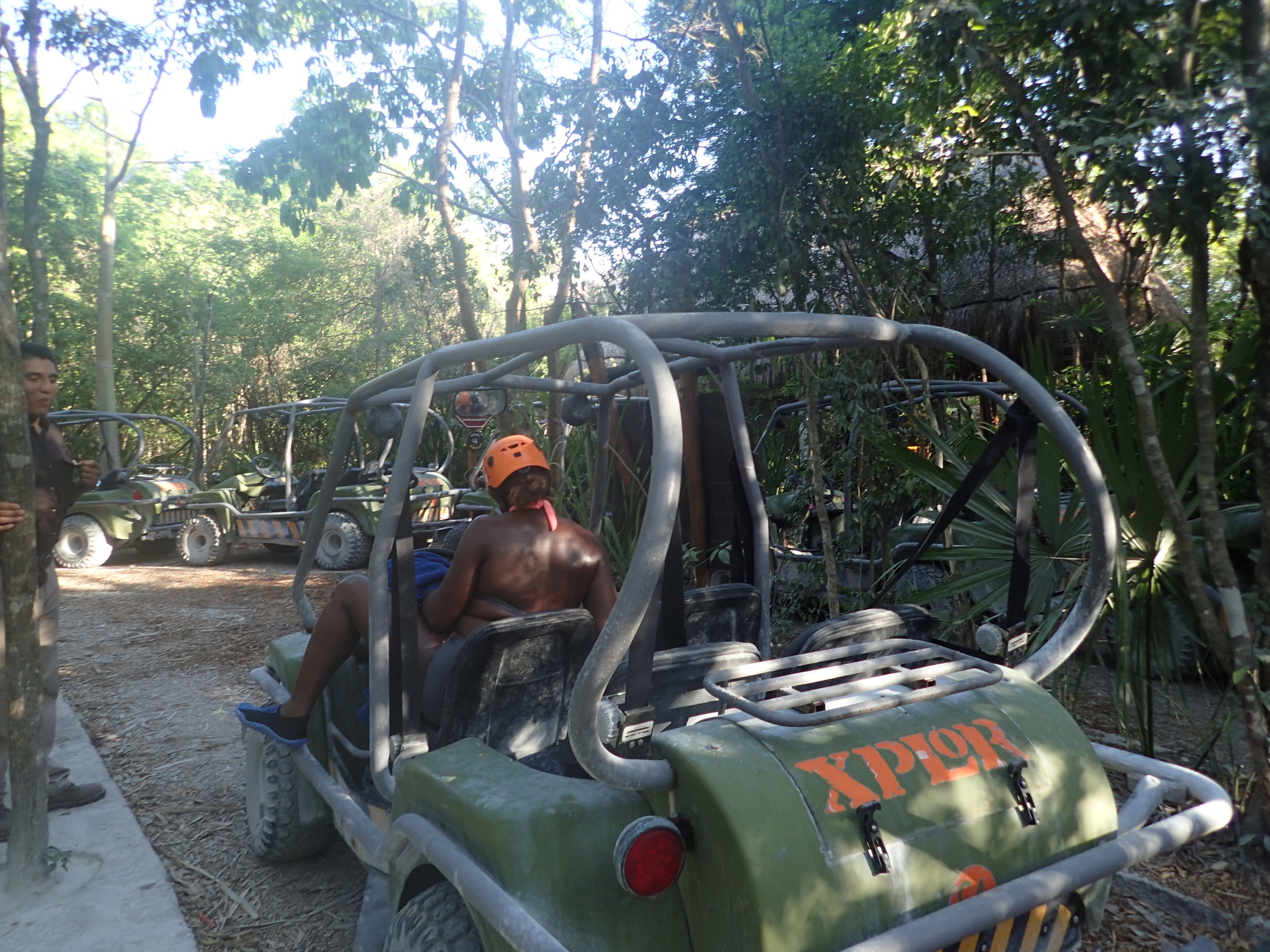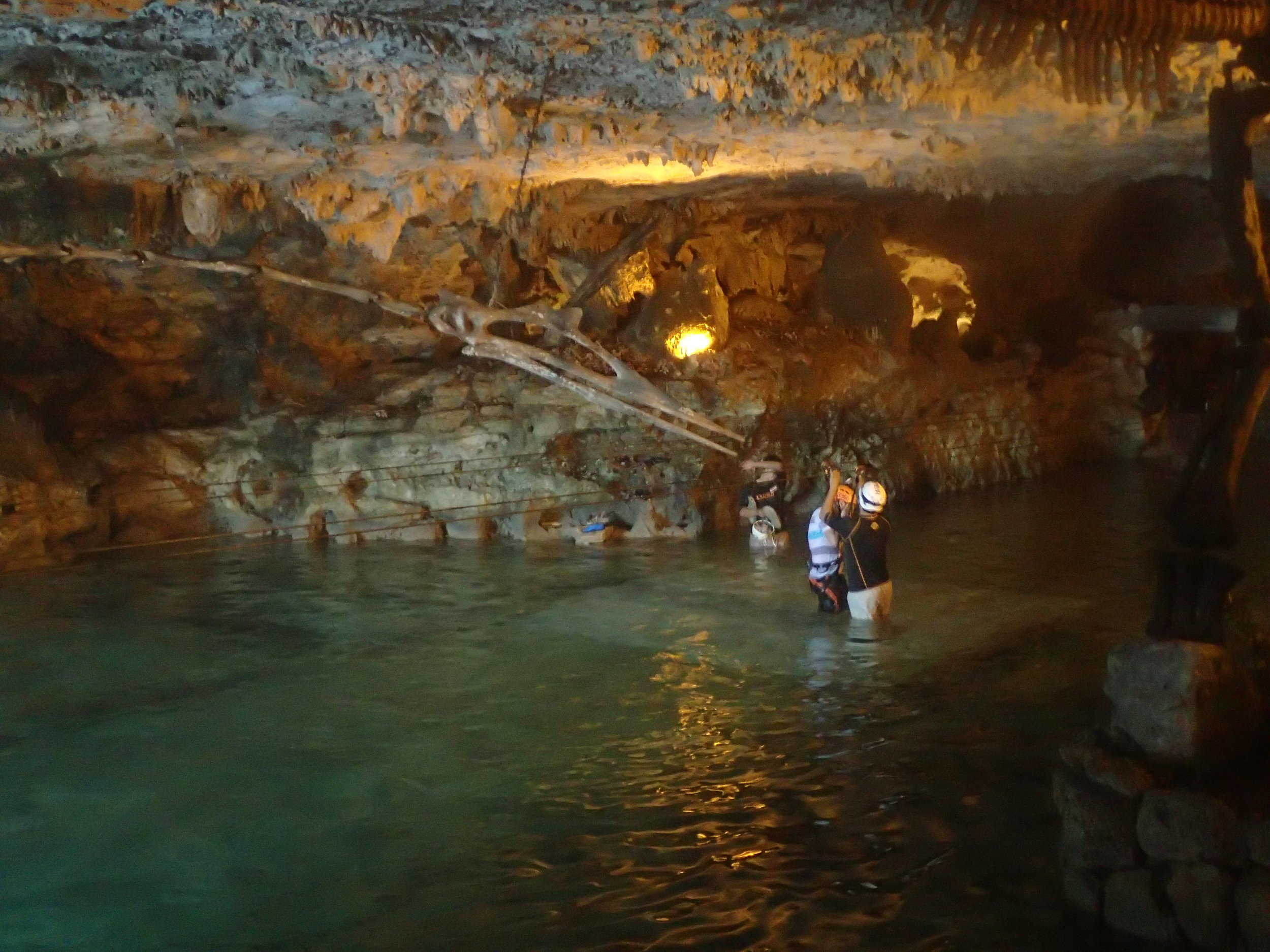 For a day trip, Mom and I also took a ferry to Cozumel. We ported there on a previous cruise and love the city. But we were on a mission: to purchase spices and the elusive White Hennessy. Success!
On the resort, there are free water sports. I unsuccessfully attempted paddle boarding, went snorkeling, and a guide took my mom and I out on a sailboat.
Departure
Our departure was uneventful, smooth, and easy. We were sad to leave.
Highlights
Service: All of the staff members at this resort were outstanding! From our butler to the lobby staff to our waiters at the buffet to the bartenders—everyone was extremely friendly, funny, and helpful. One day we went downtown and heard our names called out, and it was our server from the night before on his day off! Our butler was the best! We were constantly in our swim-out pool and he would come check on us throughout the day.
Food: There was only one restaurant we really didn't enjoy (the Armadillo Tex Mex). Otherwise, every other restaurant was outstanding. For Diamond club members, there was an exclusive Diamond Club dinner on the beach. When our butler escorted us down to the beach, we were handed cocktails, a take-home bottle of wine, and treated to a gourmet buffet dinner. We ate as the sun set with a jazz saxophone player for entertainment. After the sunset, salsa dancers came out. They salsa danced to Usher ya'll!!! On the same night in the Hideaway adults-only section, they had a chocolate night with chocolate fountains and the largest array of chocolate desserts I've ever seen. Willy Wanka would be jealous.
Entertainment: As stated above, we enjoyed all the entertainment. Even if you do not leave the resort for excursions, you can find something to do each day.
The Not-So-Good
As a part of any travel review, I feel I must deliver the not-so-good aspects of the resort. Unfortunately, there weren't any! The only thing I would have changed was our travel date. It was extremely hot in mid-May. Like uncomfortable hot. I've lived in Alabama, Florida, and California and I was complaining. Thank goodness for our swim-out pool!
Summary
I LOVED Royalton Riviera Maya! The resort was fabulous, the staff were friendly and welcoming, and our excursions made for a great time. This resort got us hooked on the Royalton Resorts brand. I would definitely re-visit the same resort in the future.
*Disclosure: This was not a sponsored post. All opinions are purely my own.*
Have you visited any of the Royalton Resorts? Riviera Maya? Do you have any other travel recommendations? Let us know in the comments!